Easy How to Draw a Boy in Shorts Tutorial and Boy in Shorts Coloring Page
Learn how to draw a boy with some very simple shapes. This one is perfect for those just learning how to draw bodies.
Boy in Shorts Drawing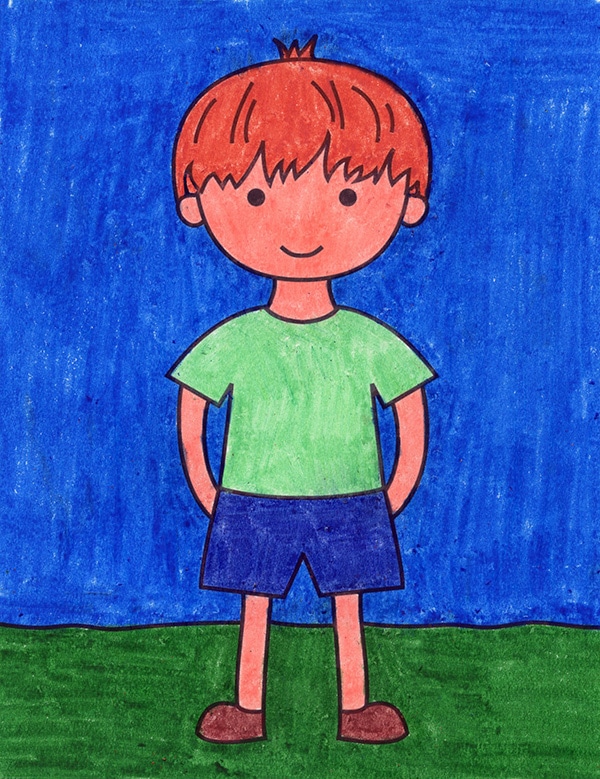 Children learning how to draw, particularly when it comes to bodies, usually start with some basic shapes, like ovals for heads, and rectangles for arms and legs. That's a good place to start, but after those are mastered, it's easy to make just a couple of adjustments for a more natural look.
One example is starting with a U shape for the bottom of the head, and then adding a cap of hair on top. It totally eliminates that bald look that so many beginner drawings have.
This project also poses the young boy with his hands in his pockets so he looks more relaxed, and no struggles with fingers are necessary.
It goes without saying that this tutorial would also work just fine for drawing a girl, and the hair could be made longer or shorter as needed. For other clothing and hair options, you can see How to Draw a Girl in a Dress HERE.
Use the Button below to Download a PDF Tutorial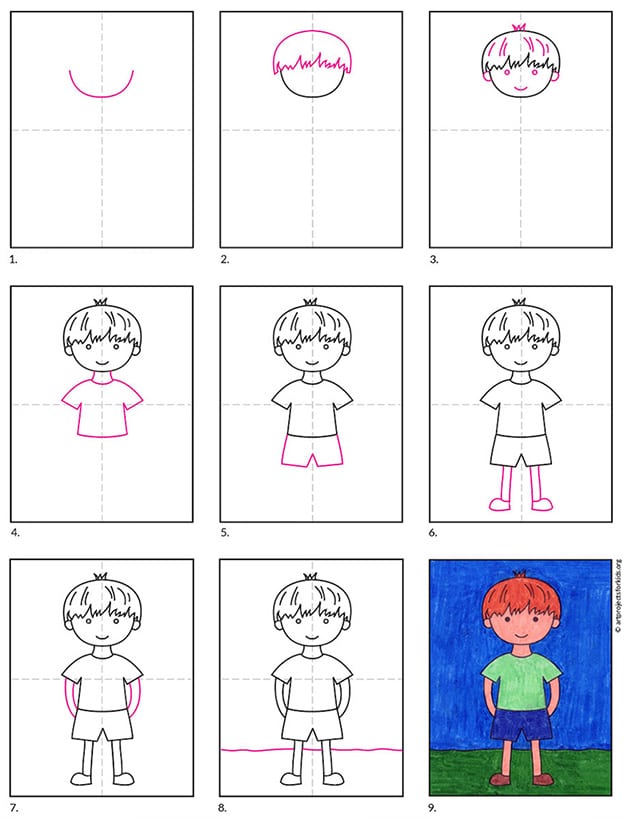 Save me to your Pinterest Board!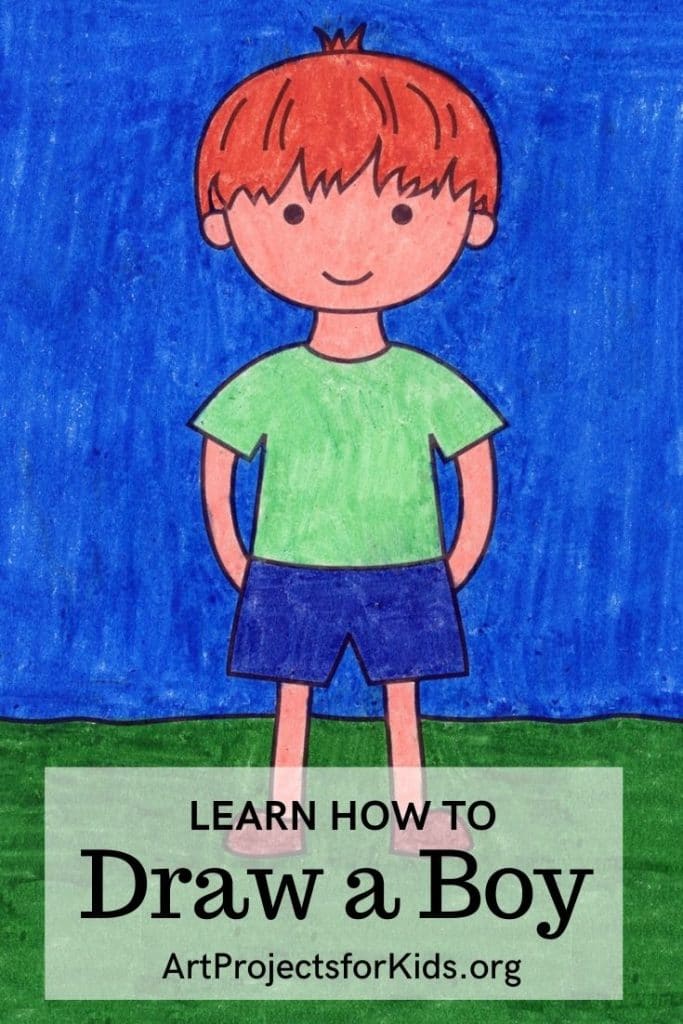 Boy Coloring Page
Materials for How to Draw a Boy in Shorts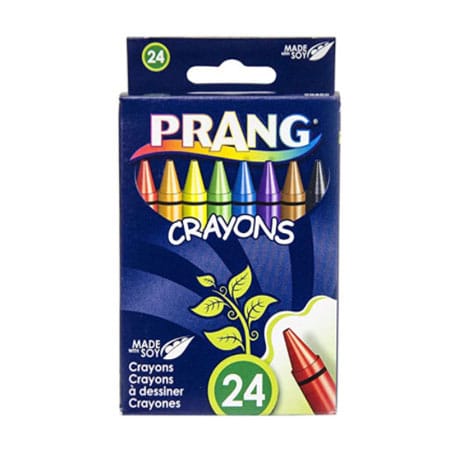 Directions for How to Draw a Boy in Shorts
Time needed: 25 minutes.
How to Draw a Boy
Start by drawing a large U shape.

Add a cap of hair on top.

Draw the face and hair details.

Continue with neck and shirt.

Add shorts below.

Draw legs and feet under the shorts.

Add simple arms.

Draw a horizon line.

Trace with marker and color.
More Face Drawing Projects