Easy How to Draw a Banner Tutorial
Now students can add fancy titles to their drawings when they learn how to draw a banner. Here are three easy options to try out.
Looking to add a fancy title to a poster or drawing? A banner can add some instant style and are not that hard to draw, once you have tried out a few.
This tutorial shows how to draw three different kinds of banners, starting with the easiest and then getting a little fancier. The process is pretty much the same for each. If students start with the main section, then add matching ends, and then connect the two, they'll have a nice and symmetrical shape that is ready to get filled with their letters.
Pin me to your Pinterest Board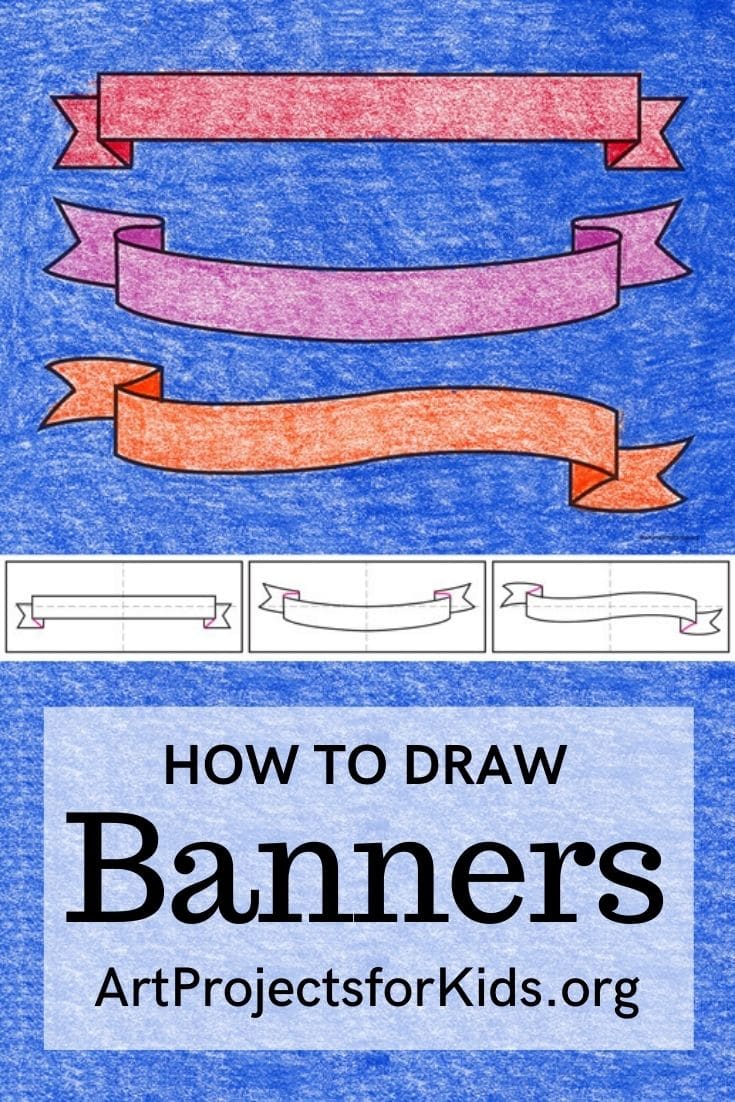 Use the Button below to Download a PDF Tutorial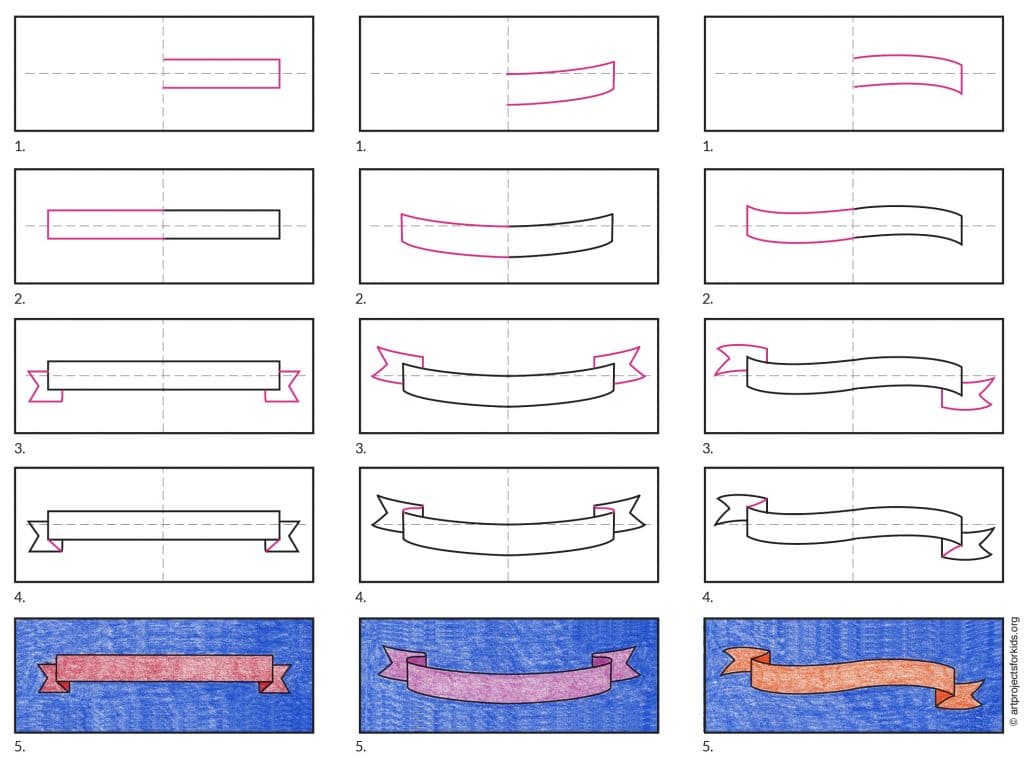 Materials for How to Draw a Banner
Directions for How to Draw a Banner Step by Step
Time needed: 25 minutes.
How to Draw a Banner
How to Draw a Banner 1

How to Draw a Banner 2

How to Draw a Banner 3
More Fun Things to Draw