Learn how to draw a mosque with this easy step by step tutorial. It features architectural details very different from our western houses of worship.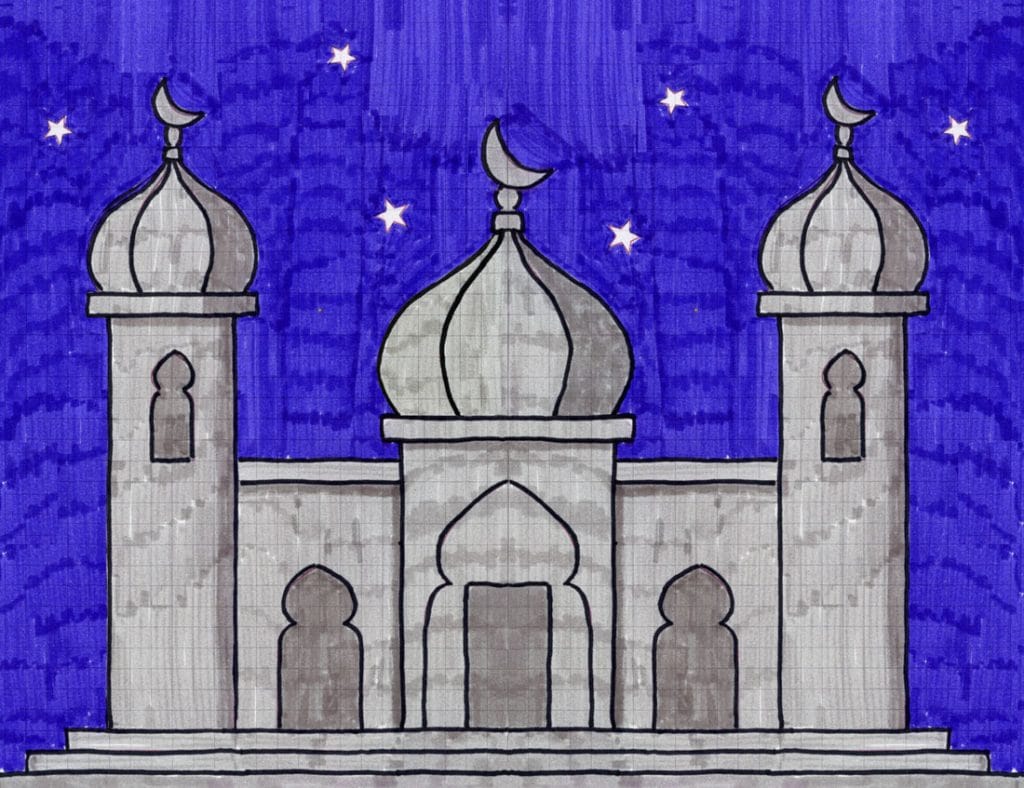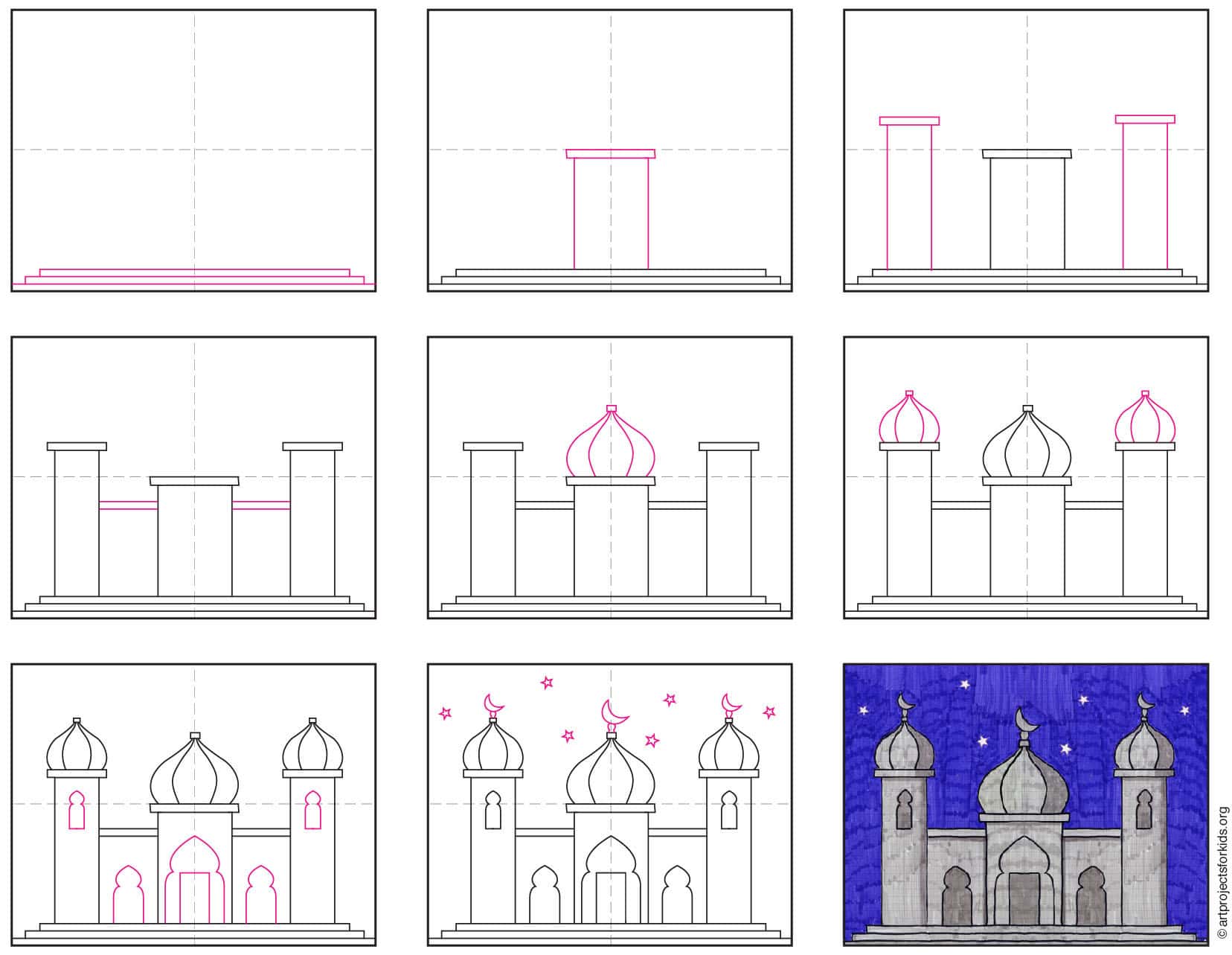 The amazing symmetry of middle eastern buildings, like the this Mosque and the Taj Mahal, make them great drawing practice elementary students.
I used to watch my students struggle with drawing straight lines for architecture projects, until I realized what a huge help graph paper was. It offered lots of tracing and mathematical symmetry practice, they just needed to see some an example to get started.
Below you'll find a ridiculously stuffed PDF download with a step-by-step tutorial, line art, finished sample, and a grid template for your students. Enjoy!
MATERIALS
*The above product links are referrals. If you click through and take action, I'll be compensated a small amount, at no extra expense to you.
DIRECTIONS
Time needed: 1 hour.
How to Draw a Mosque
Draw ground line and two steps above.

Start the main entry in the center.

Add the two side pillars.

Connect the two pillars.

Draw a large dome in the center.

Add two smaller domes on the side pillars.

Add the doors and windows.

Finish the domes with crescents. Add stars in the sky.

Trace with a marker and color.