Learn step by step how to draw a Minion from the Despicable Me movies, with all his silly and goofy details.
Instead of providing coloring pages of your student's favorite cartoons, why not have them make their own? Even very simple projects, like this Minion, will give them some good drawing practice.
And once students feel comfortable drawing this guy as shown here, they can make more versions with different poses, and doing different things. Every cartoon artist started somewhere.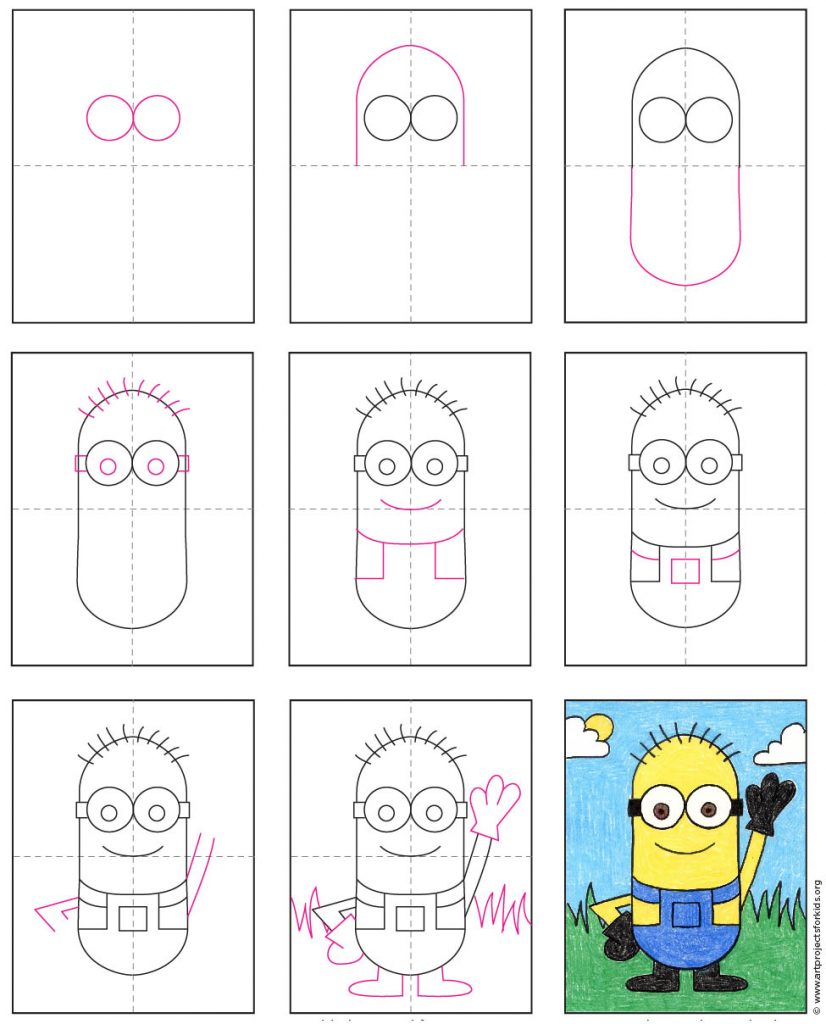 MATERIALS
Drawing paper
Black marker
Crayons
DIRECTIONS
Time needed: 1 hour.
How to Draw a Minion
Draw two touching circles.

Draw the top of the body.

Draw the bottom of the body.

Add glasses and hair.

Draw the mouth and start the overalls.

Finish the bib and straps.

Start two arms.

Add gloves and feet. Draw a grassy background.

Trace with a marker and color.
More Fun Cartoon Drawing Projects