Easy How to Draw a Minecraft Selfie Tutorial Video and Minecraft Coloring Page
Here's an easy step-by-step how to draw a Minecraft Selfie tutorial video and Minecraft coloring page. Starting with a grid template makes it all possible!
Minecraft Tutorial Video
Combining math and art sounds like a great idea, but it can be easier said than done, if you don't want just a superficial treatment of either. And while the math that is involved with this project is on the simple side (students only need to count out shapes) it still reinforces the idea of what true symmetry is. And perhaps the best part, how great it can look when neatly done.
The good news for teachers and parents that want to try this out for the first time? You can benefit from my classroom experience in doing this with hundreds of students for many, many years. In summary, I saw that the order in how the face was drawn, made a big difference in the success of the outcome.
The Best Way to Draw a Minecraft Selfie
What I learned was that the usual way of drawing a face — outlining the head first, then adding eyes and mouth, etc. — wasn't the best process for this particular project. That works when you work with ovals and are drawing something more realistic, but not when using a grid. I learned that many students, who tend to draw small anyway, started off with faces that were way too little. There often was no room for more that one square for the eye, instead of one that could show both the iris and the whites on either side, which adds a lot of life to the drawing.
The solution? Have students make their drawing from the inside out. If they make note of where the center line is, then start by drawing their eyes the size they want, and then draw head around it, they have a much better chance of drawing a face with some room to it. Especially one that makes use of all of that fun grid paper.
You can be sure that my PDF tutorial follows this process, so if students do follow the step by step instructions, they will do just fine. Whatever gets them to feeling successful sooner rather than later is a plus these days, in this teacher's humble opinion.
Join my Email List below to get an instant download!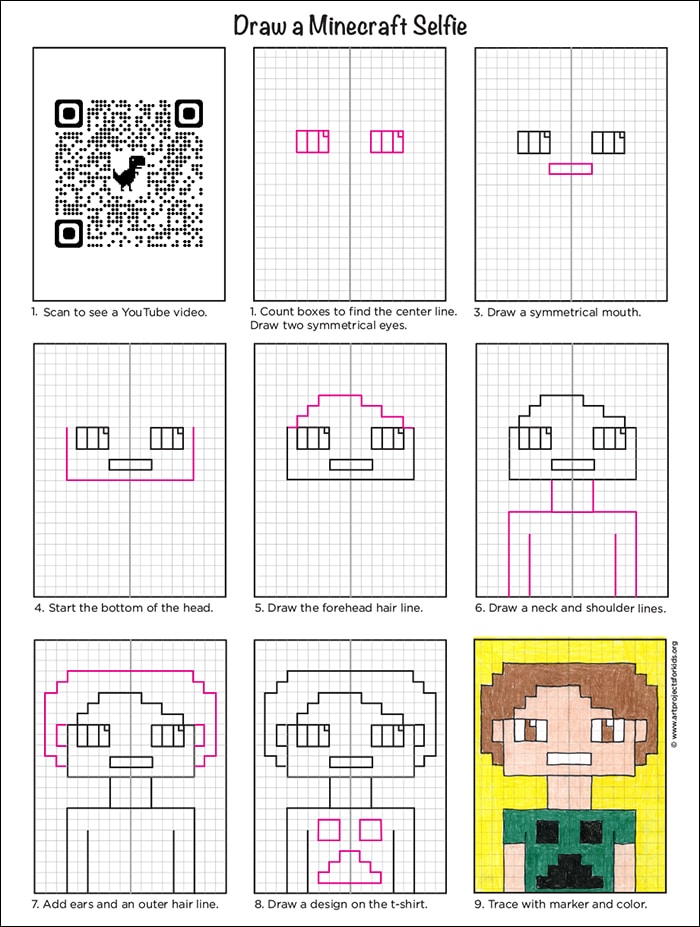 Minecraft Drawing Inspiration from Students
Minecraft Coloring Pages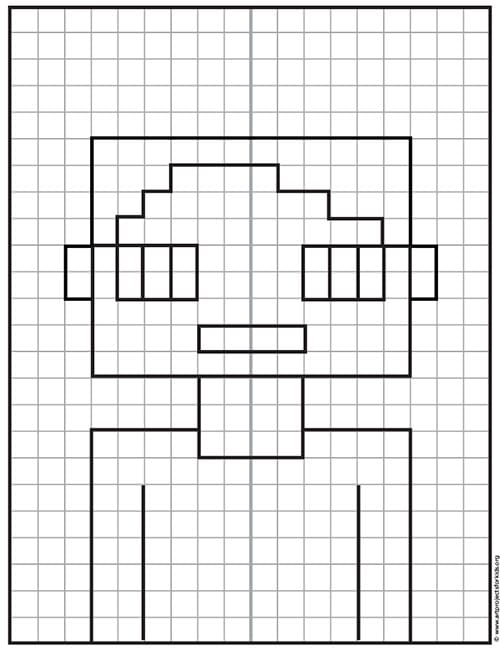 Minecraft Selfie Materials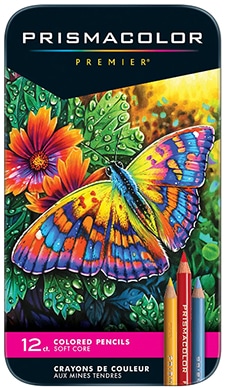 Drawing Paper. This is the good stuff you can buy in bulk for a good price.
Pencils. Don't waste your money on the cheapest brand. These make nice dark lines.
Black Marker. A permanent marker will give you a nice dark black color.
Colored Pencils. I LOVE this brand. The color is so much richer than the average pencils.
Note: All of the above are Amazon affiliate links.

How to Draw a Minecraft Selfie Step by Step
Time needed: 1 hour.
How to Draw a Minecraft Selfie in 9 Easy Steps
Count the boxes to find the center line. Trace with pencil.

Draw two symmetrical eyes.

Draw a centered mouth.

Start the bottom of the head.

Draw the forehead hairline.

Draw the neck and body.

Finish the hair, long or short or bumpy, etc.

Trace with a marker and color neatly.

Example of a boy selfie.
Save me to your Pinterest Board
More Fun Cartoon Drawing Projects