Easy How to Draw Minecraft Characters and Minecraft Coloring Page
Below you'll find an easy step-by-step tutorial for how to draw a Minecraft Character and a Minecraft Coloring Page. It's a cartoon and perspective drawing lesson all in one!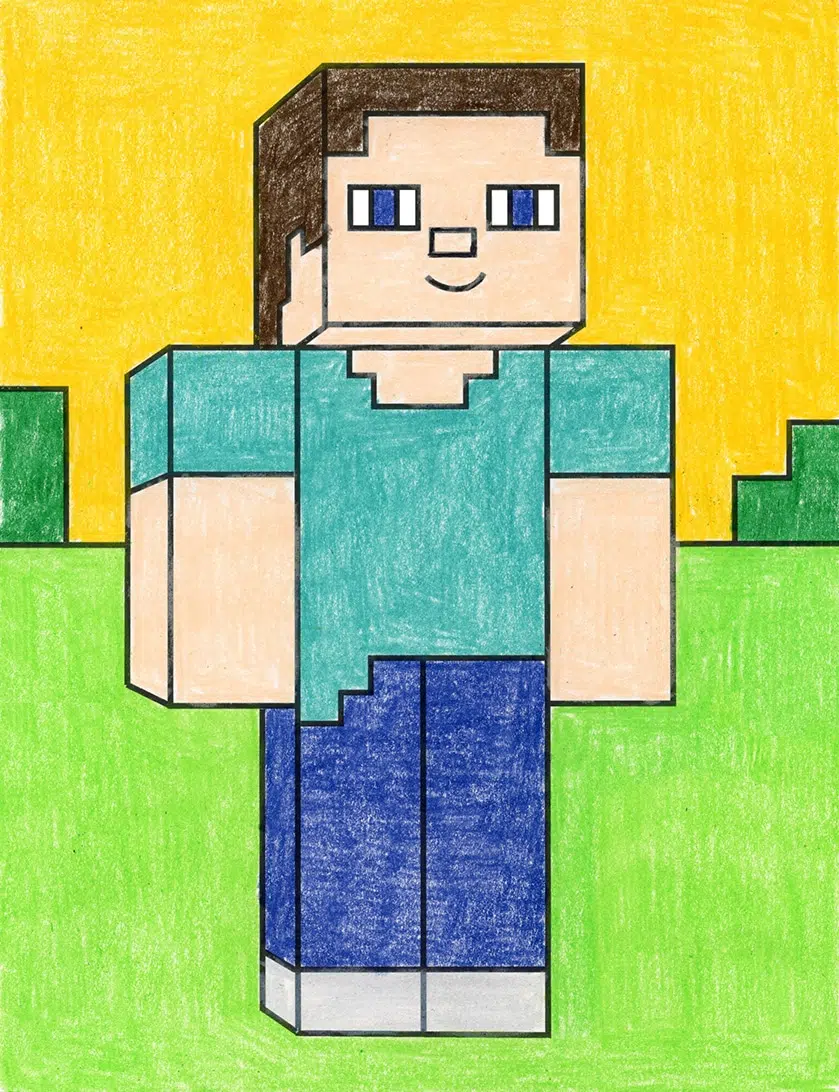 Minecraft is a computer game in which players can build all kinds of different things. Now fans of this game, which must number in the millions now, can learn how to draw Minecraft characters that have the familiar 3-D look to them.

This tutorial keeps things simple by having the character standing still, with arms at their side. It lets students focus on getting that body looking dimensional, much as you would a building, and then making the square head look like it's a cube that is sitting on top.

The face could be altered to look like their favorite character in the game, or even made to look like themselves for a fun self portrait!

Either way, drawing popular cartoon characters that also have a lesson about dimension are a win/win for everyone.
Use the Button below to Download a PDF Tutorial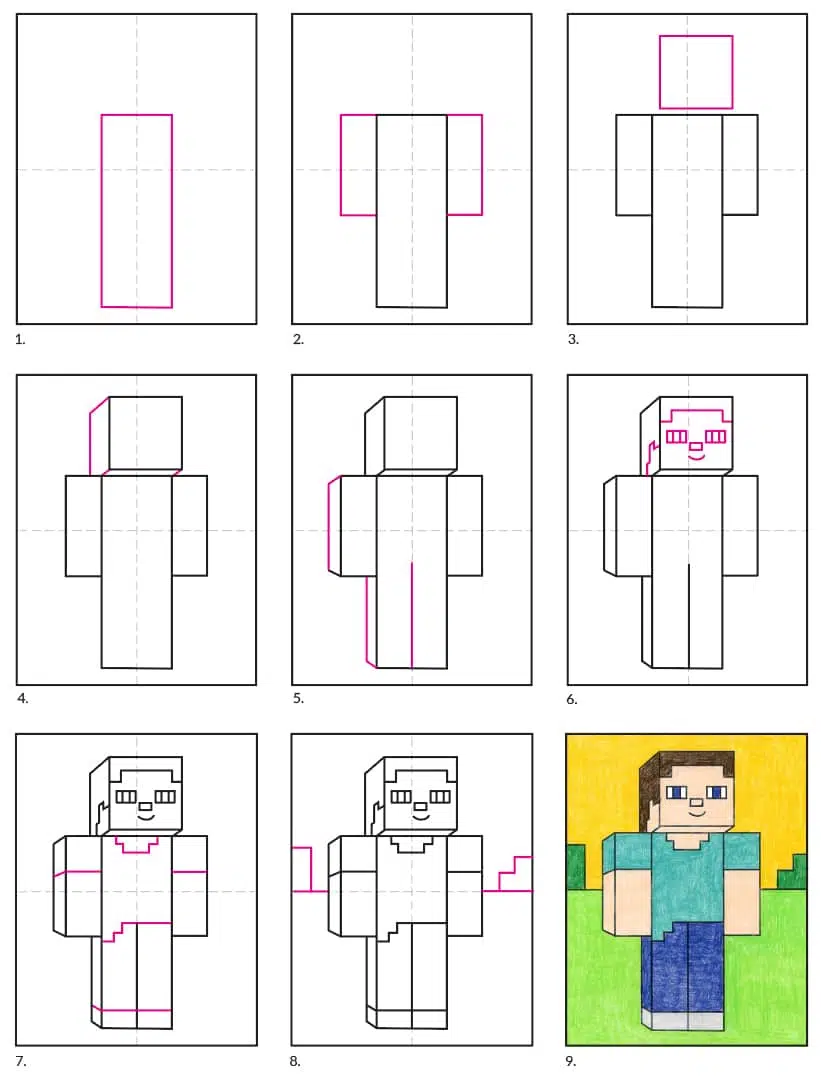 Minecraft Coloring Page
Materials to draw a Minecraft Character
Drawing Paper. This is the good stuff you can buy in bulk for a good price.
Pencils. I like how this brand always makes nice dark lines.
Black Marker. A permanent marker will give you a dark black color.
Note: All of the above are Amazon affiliate links.
Step by Step Directions for a Minecraft Drawing
Time needed: 45 minutes
Draw a Minecraft Character Step by Step
Draw a rectangle.

Add two rectangles for the arms.

Draw a square head, slightly to the right.

Draw the side of the square head.

Add the side body and line for the legs.

Draw the face and side hair.

Add lines for the clothes.

Add a simple cubed background.

Trace with a marker and color!
More Cartoon Characters to Draw