Learn how to draw Mittens with this step by step tutorial, which includes a little symmetry and pattern practice.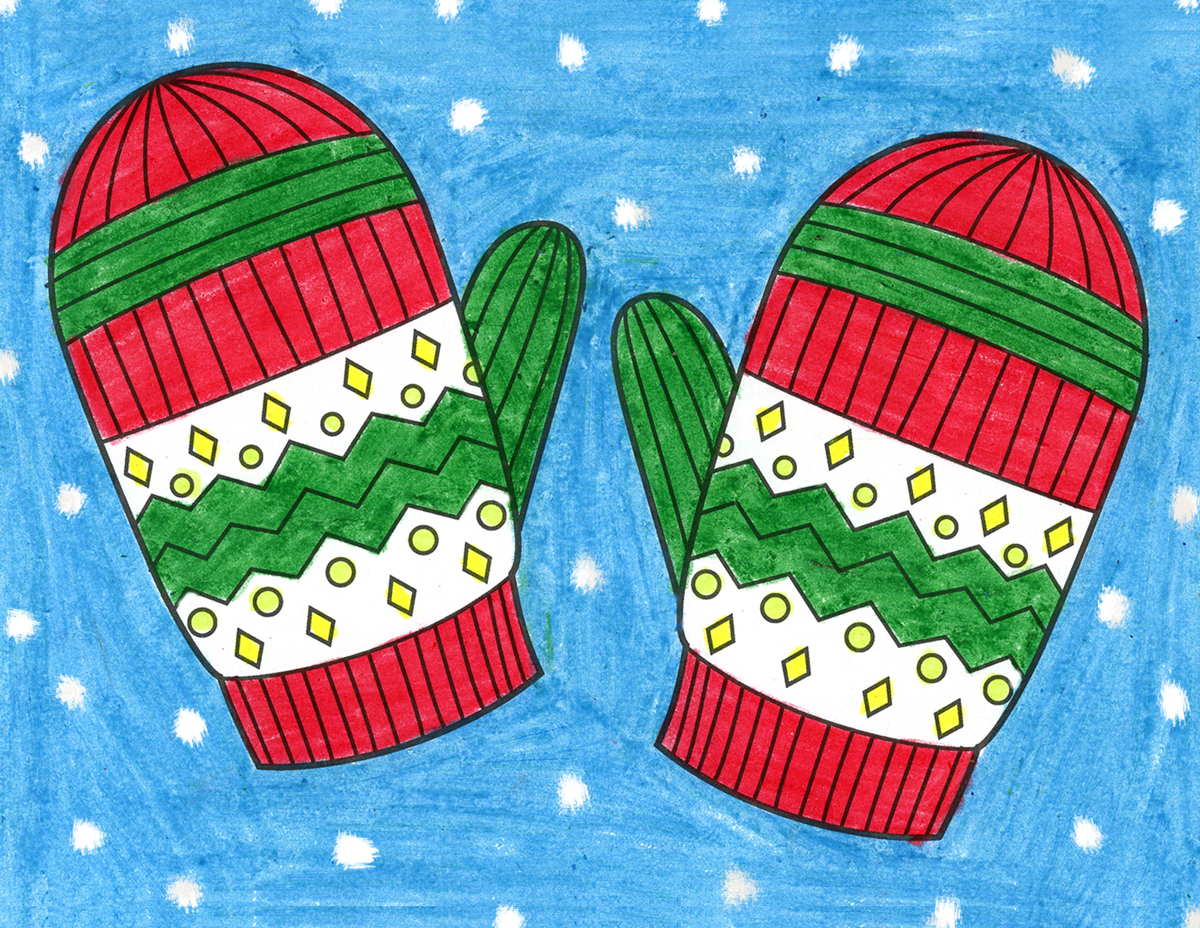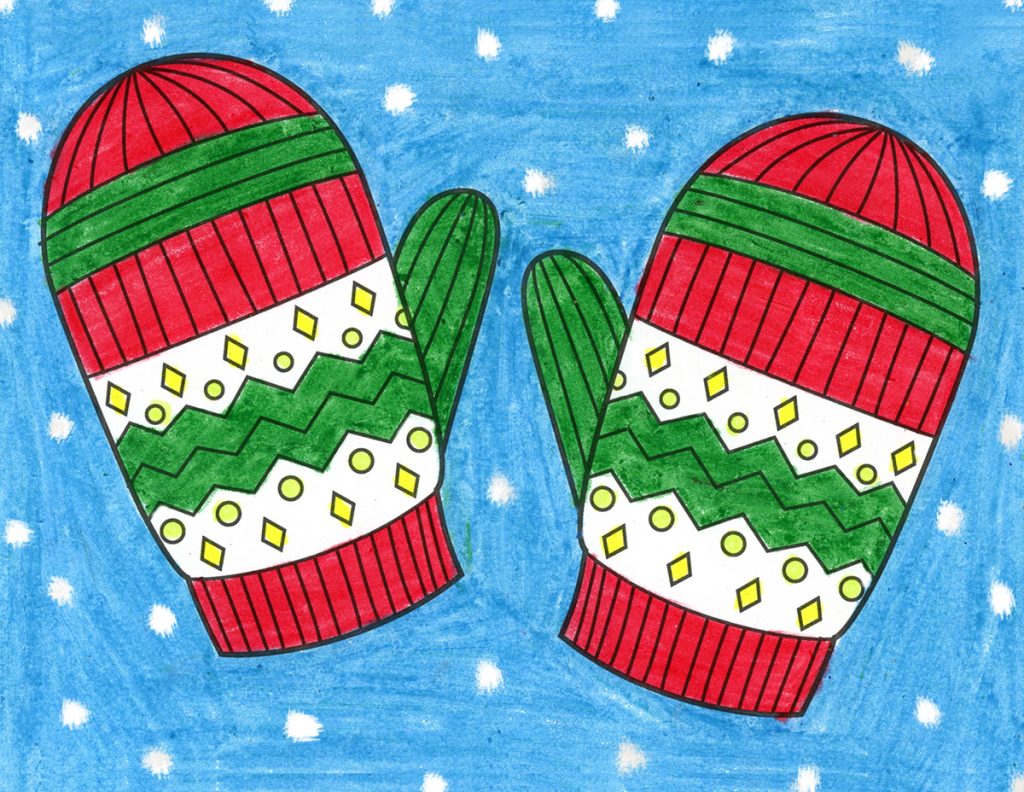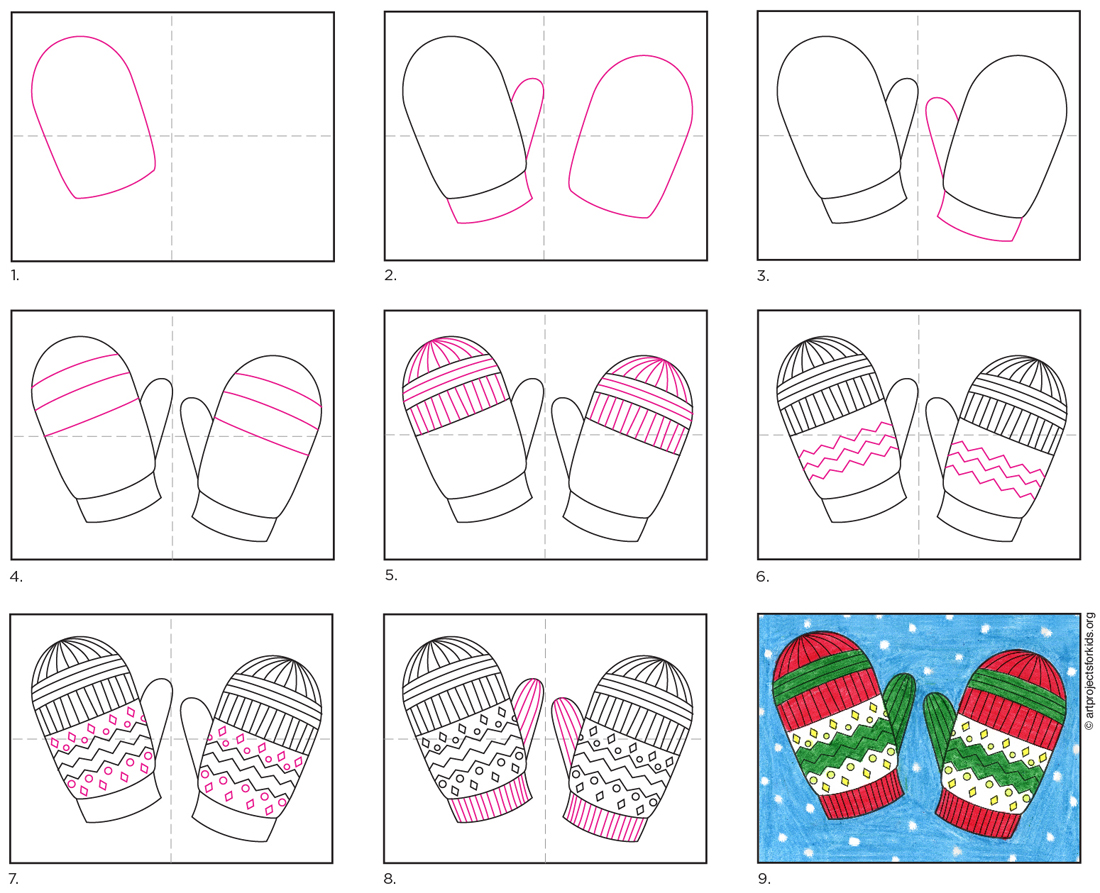 You can't get much simpler than using a mitten for symmetry and pattern drawing practice. The mitten shape makes it easy to draw the right and left hand, and provides an easy canvas for shapes and designs too.
Add a little holiday color too, if you wish, and you have a pretty drawing that offers some really good drawing practice too.
MATERIALS
Drawing paper
Black marker
Crayons
DIRECTIONS
Time needed: 35 minutes.
How to Draw Mittens
Start the left mitten.

Add a wrist band and thumb. Start the second mitten.

Add a wrist band and thumb.

Draw lines across the top of the mittens.

Fill each section with matching patterns.

Add more matching patterns.

Fill in with smaller shapes.

Finish with lines on bands and thumbs.

Trace with marker and color.