These little designs make great zentangles for beginners. They may look complex, but are made from just adding lots of arrows to my star template.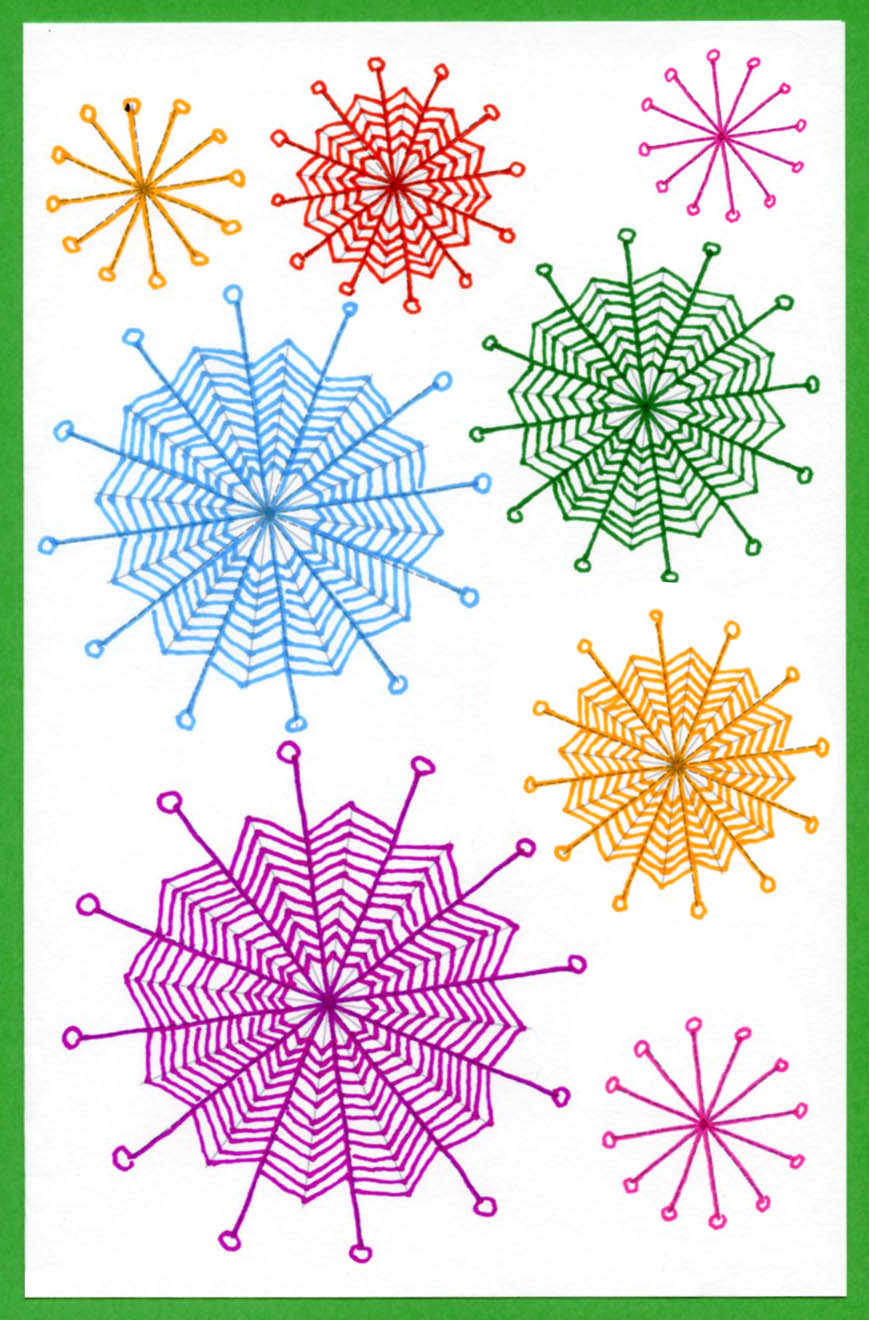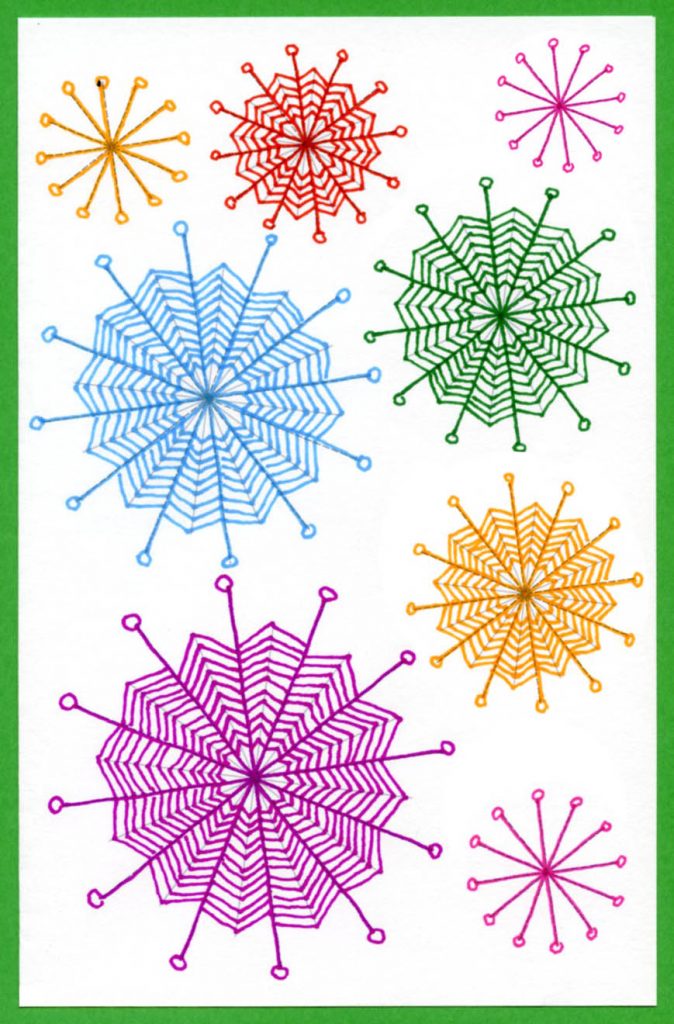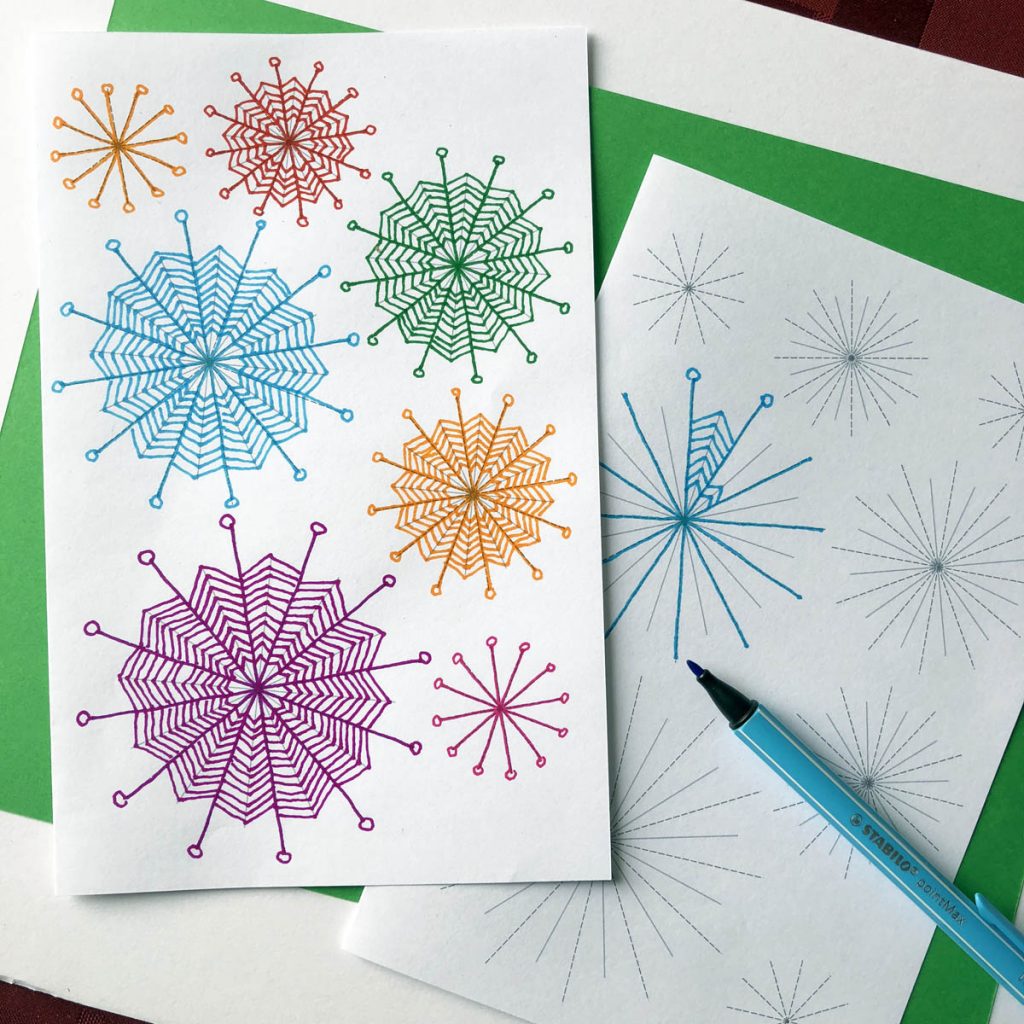 This sample was made with some new Stabilo markers, and I totally love the pointMax set. The tips are nice and firm, so it makes them a pleasure to draw with. The company makes other super fine markers too, but I think this size is perfect for thin lines that still are wide enough to cover up the template.
This project was made for a very busy week so my older students could learn about zentangles, practice their fine motor skills, and make a pretty card while they were at it. This zentangle pattern involves a lot of repetition, so most could work independently once they got started.
The template worked wonders for students that would have been at a loss if they started with a blank sheet of paper. I certainly know I would be. In the end, many added their own creative swirls and details, so no originality was lost either.
If the Stabilo markers are not in your budge, ultra fine Sharpies work well too. Their tips just don't seem to be quite as durable, but for lighter use, that may not be an issue.
MATERIALS
Printer
White cardstock paper
Premium color cardstock paper
Glue stick
*The above product link is a referral. If you click through and take action, I'll be compensated a small amount, at no extra expense to you.
DIRECTIONS
Time needed: 1 hour.
Zentangles for Beginners
Trace the dashed lines, add circles on the ends and draw angled lines inside.

Repeat until complete. Glue to a folded sheet of colored cardstock.