Yayoi Kusama is a Japanese artist who is famous for her polka dot art. Learn how to draw Yayoi with her distinctive and colorful look.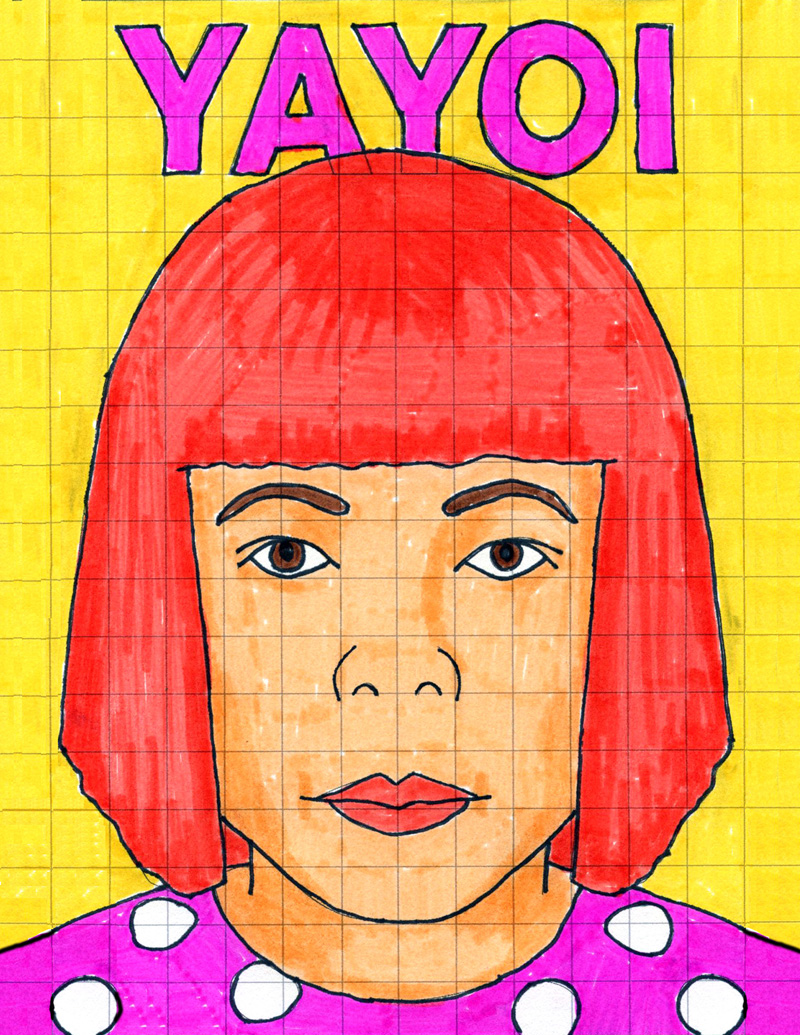 This tutorial is a great example of why I like the Stabilo Power Markers so much. They come with all these great skin colors, and rest of the palette is full of many more bright color choices.
And if you like the look of the shading in Yayoi's hair and face, it's very easy for anyone to do. Just fill in any area with one layer of color, and then go back and add more where you think there might be some shadows. If you do this on drawing paper (not copy paper!) you will end up with this subtle shading that just makes any beginner artist look like a pro!
MATERIALS
*The above product links are a referral. If you click through and take action, I'll be compensated a small amount, at no extra expense to you.
DIRECTIONS
Time needed: 1 hour.
How to Draw Yayoi
Start the hair line.

Add the hair ends and bangs.

Draw a chin.

Add the eyes and brows.

Add nose and mouth.

Draw the neck.

Add shoulders and polka dots.

Draw her name in block letters.

Trace with marker and color.