Below you'll find an easy step-by-step Tutorial for a City with One Point Perspective drawing and Coloring Page. The download comes with guides and lots of instructions.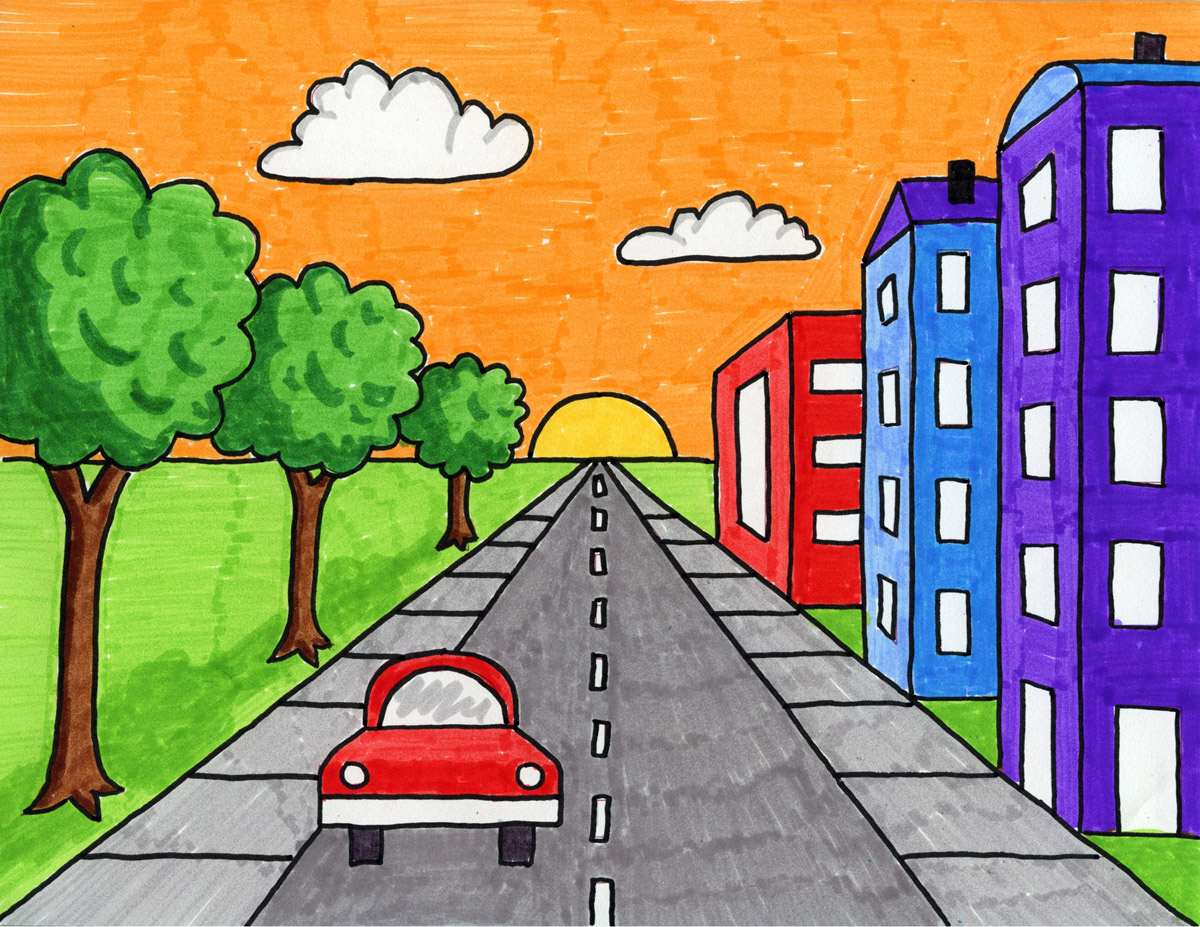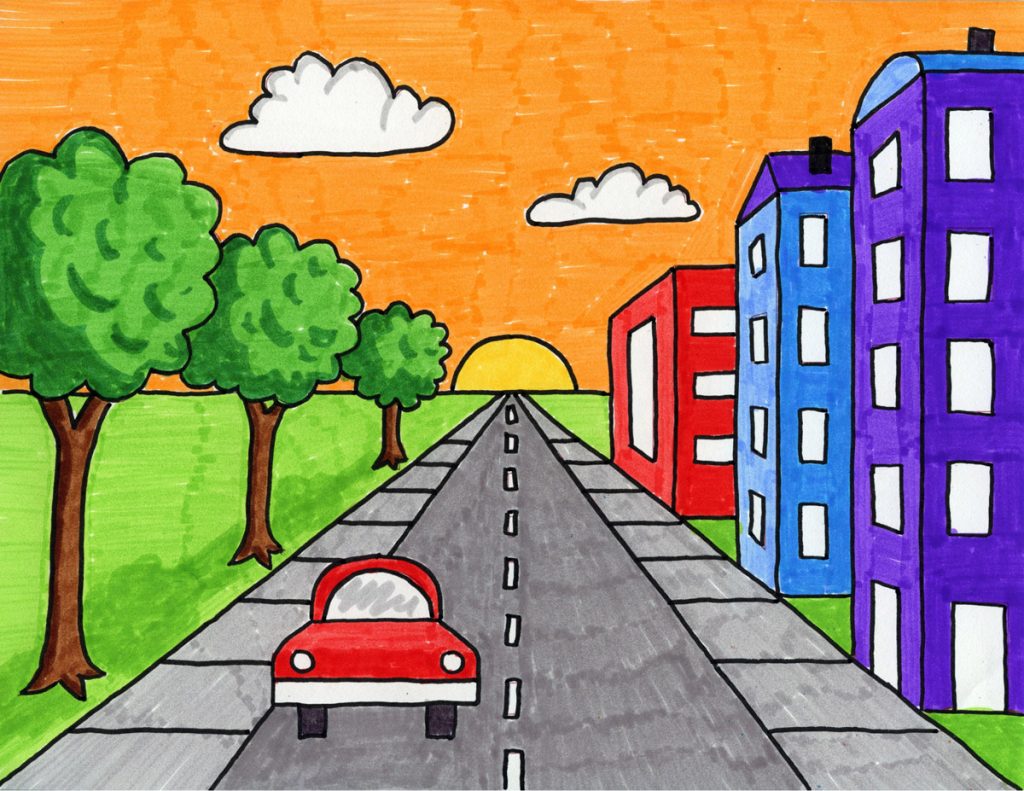 City with One Point Perspective Tutorial Video
Introducing how to draw one point perspective to elementary students, may be a totally new idea to them, so it really helps to do it in a very structured way. The principles are easier to see when you draw similar shaped buildings and similar shaped trees help keep any confusion to a minimum.
When I was new to teaching years ago, I tried to having fifth grade students draw their own guides, but most found it so frustrating that they never even got to their buildings.
So if any of your students end up going on to architecture school, they can learn to make their own one (and two!) point guides, but meanwhile, others can get the idea by using my guide on page 3 of the download I created. It tells them how tall the trees and buildings should be, but leaves room for creative interpretation. In other words, it's easy to see where the buildings and trees need to be, but how the details inside are totally up to them.
Preview of Template Drawing Guide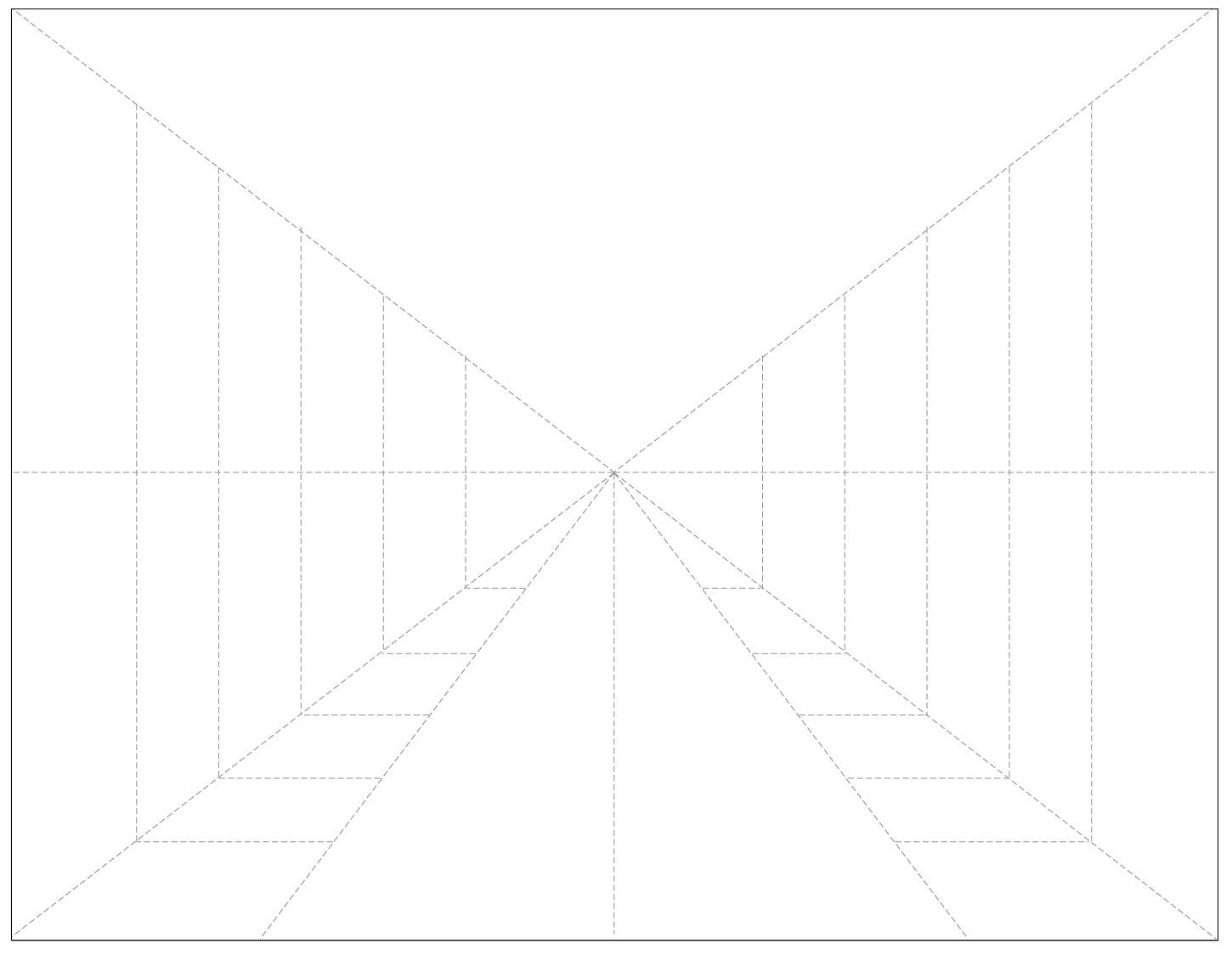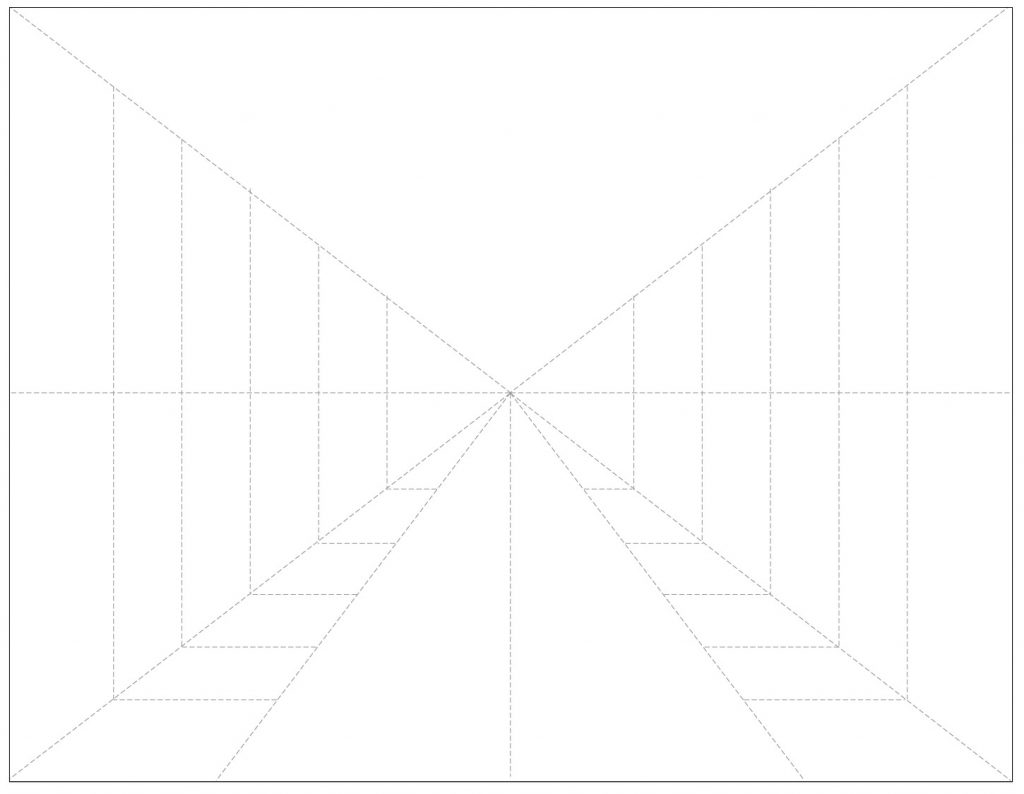 Preview of a Sample Line Drawing
Join my Email List below to get this instant download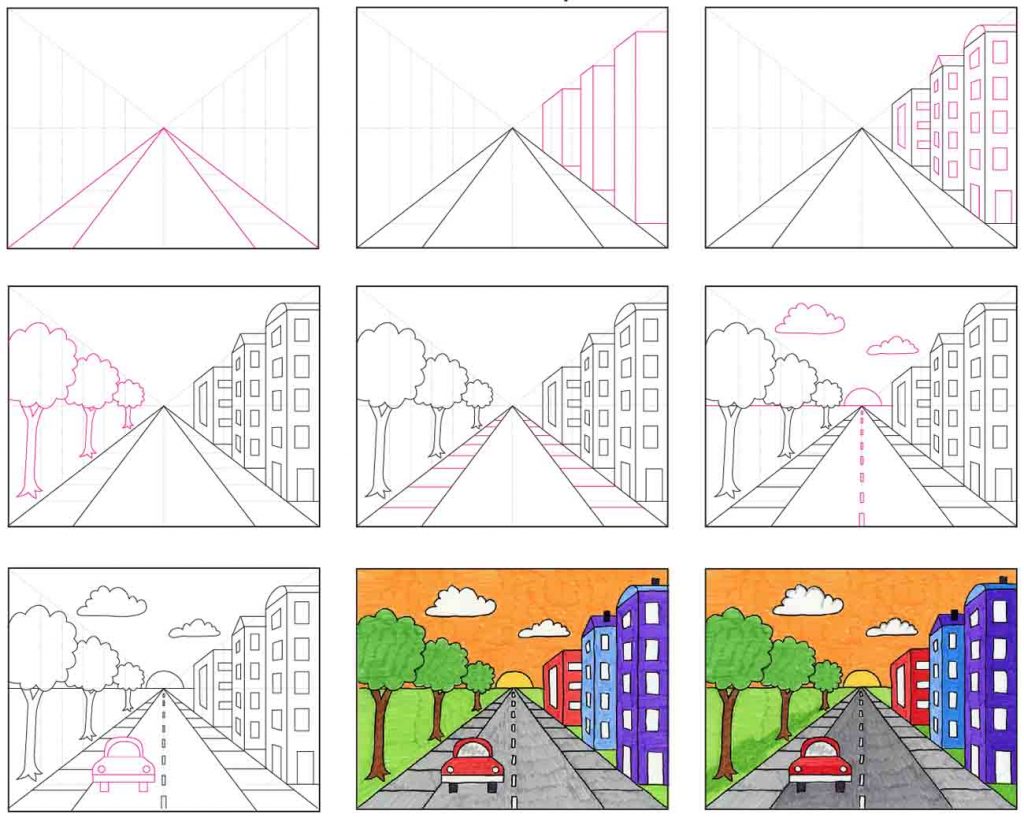 One Point Perspective Coloring Page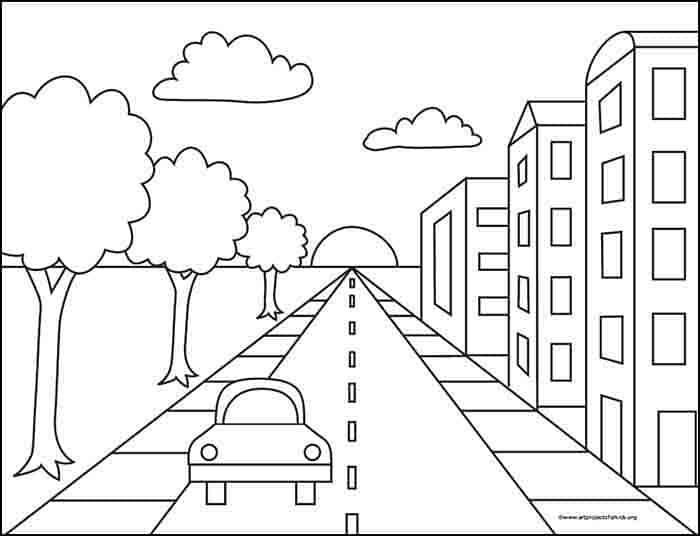 Materials to draw a One Point Perspective
Drawing Paper. This is the good stuff you can buy in bulk for a good price.
Pencils. Don't waste your money on the cheapest brand. These make nice dark lines.
Black Marker. The perfect medium size tip marker for tracing.
Crayons. I like this non-toxic brand that is made from beeswax, not petroleum by-products.
Note: All of the above are Amazon affiliate links.
Step by Step Directions for a One Point Drawing
Time needed: 1 hour.
Draw a City Street with One Point Perspective
Follow the guides to draw a road.

Start the buildings on one side.

Add windows, doors and details.

Draw a set of trees that get smaller.

Add horizontal lines.

Add a dashed center line, horizon and clouds.

Draw a car somewhere on the road.

Trace and color with markers.

Add another layer of marker color to make shadows.
More Fun Perspective Drawing Projects