Learn how to draw Hermione, a character in J.K. Rowling's Harry Potter series. This tutorial will show you how to include her wild hair, wand and book.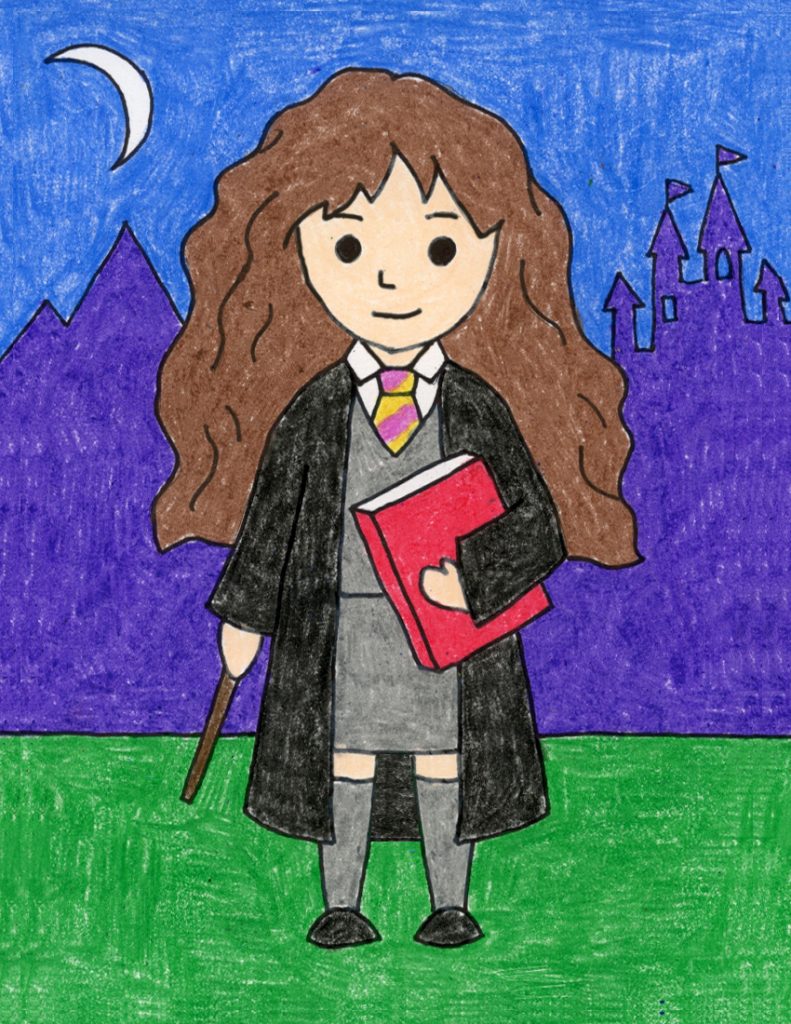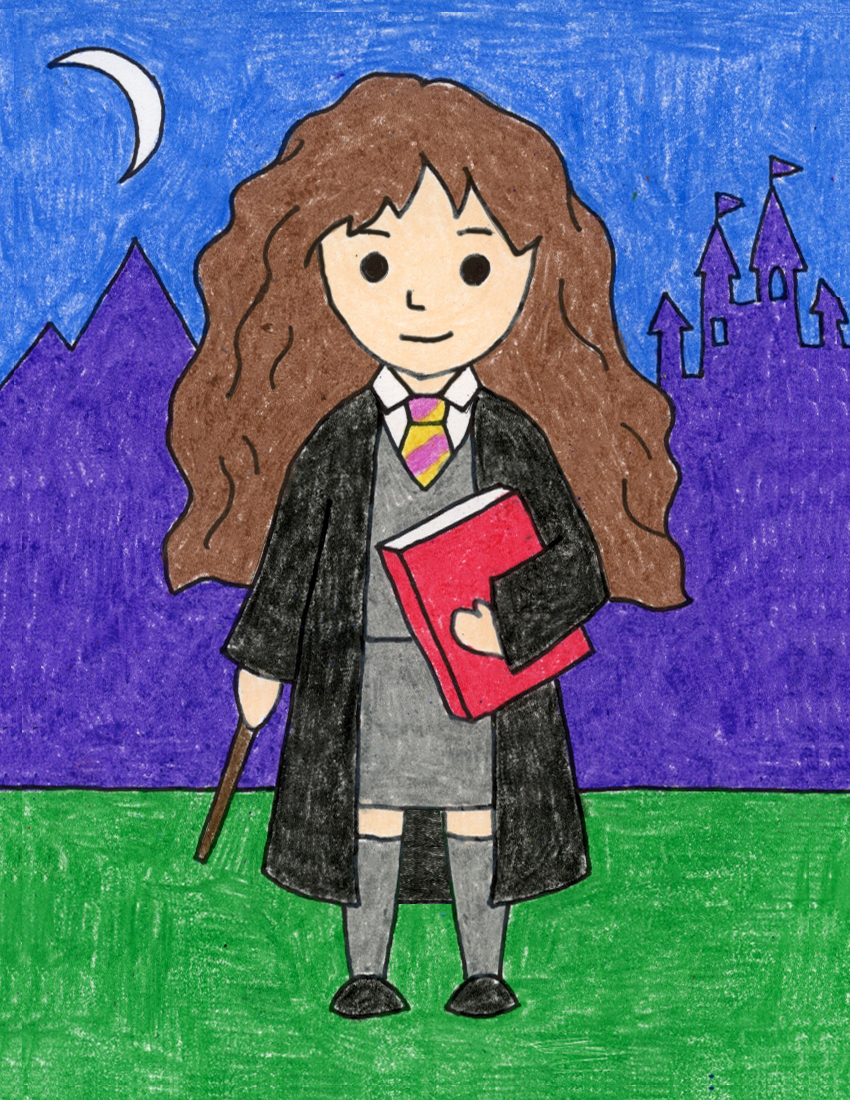 Hermione Granger, who meets Harry as a student at Hogwarts, is a pretty fascinating character in the Harry Potter series by J.K. Rowling. As a slightly nerdy girl who was very smart and loved books, she often turned out to be a hero in her own right.
Now students can do more than just imagine her in all those magical settings, they can draw her, complete with school uniform and all. This step by step tutorial keeps it pretty easy for even her younger fans to draw her.
MATERIALS
Drawing paper
Black marker
Crayons
DIRECTIONS
Time needed: 45 minutes.
How to Draw Hermione
Draw the head with bangs.

Fill in the face and add neckline.

Start the jacket with one sleeve.

Add a book at an angle.

Draw arm on top. Add hand and wand.

Draw the skirt and legs below.

Finish with bushy hair.

Draw a mountain and castle background.

Trace with a marker and color.
Art Submissions