Here's a multicultural art project idea that asks students to complete a photo with just black and white lines.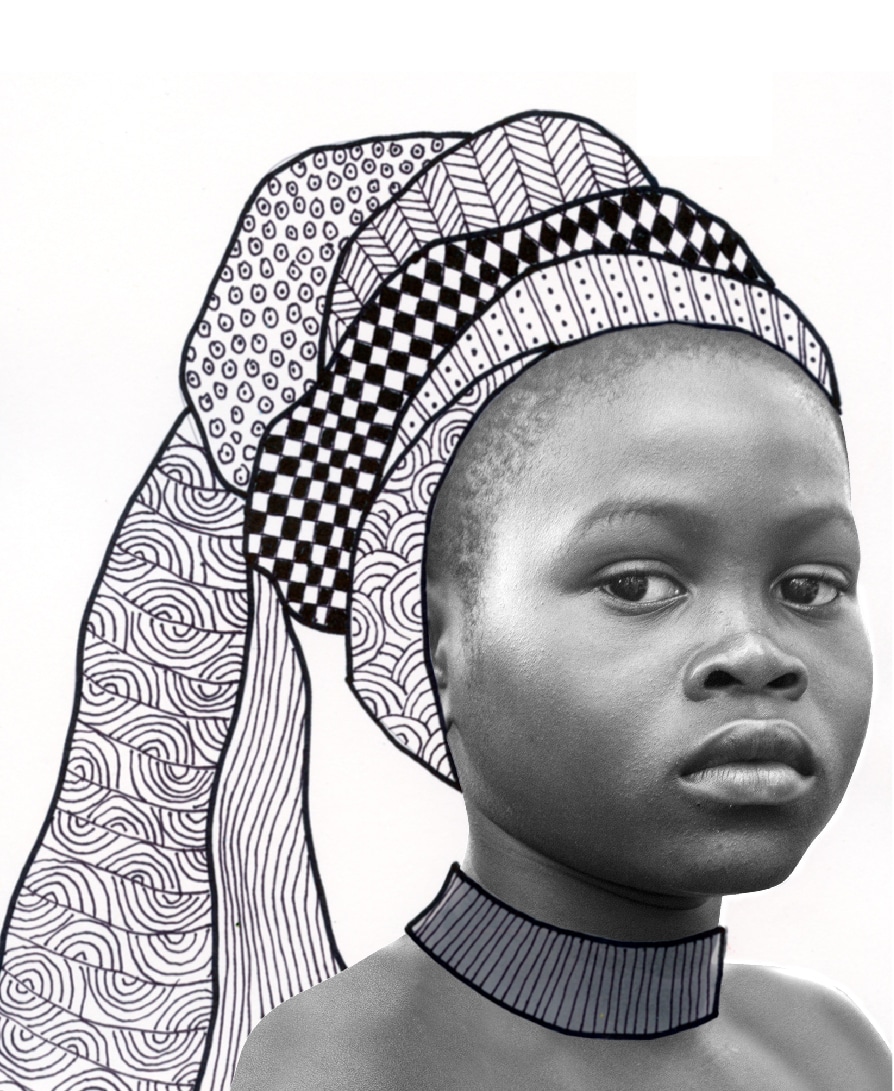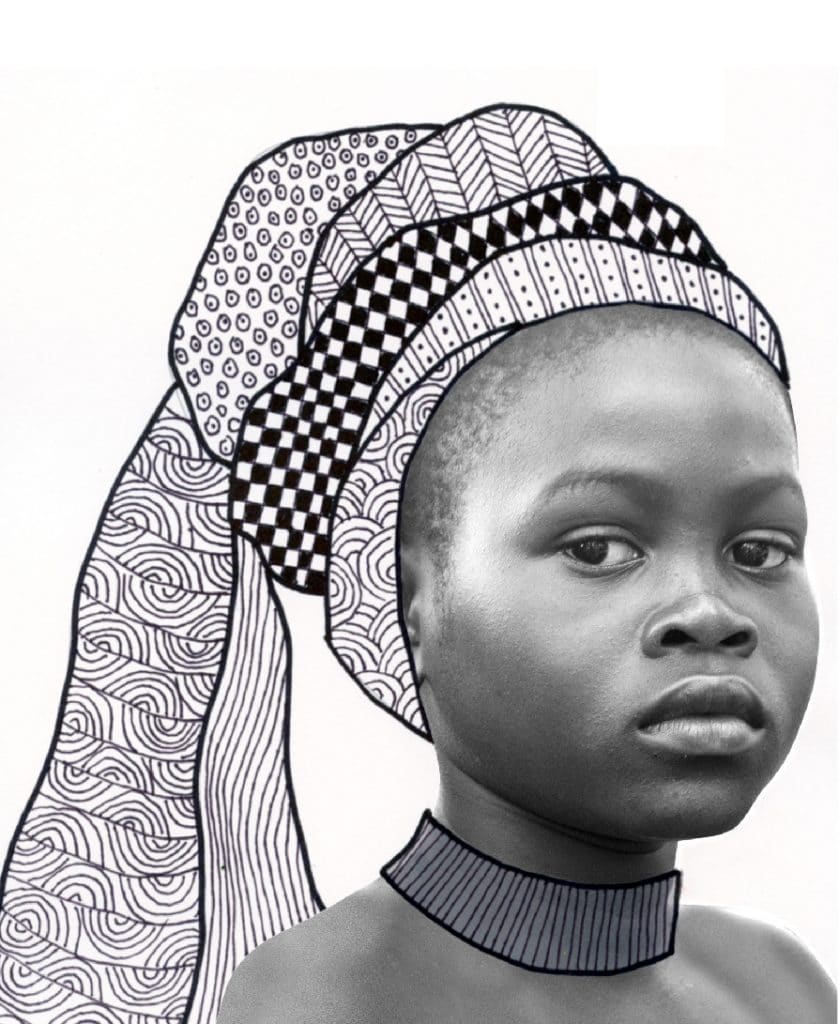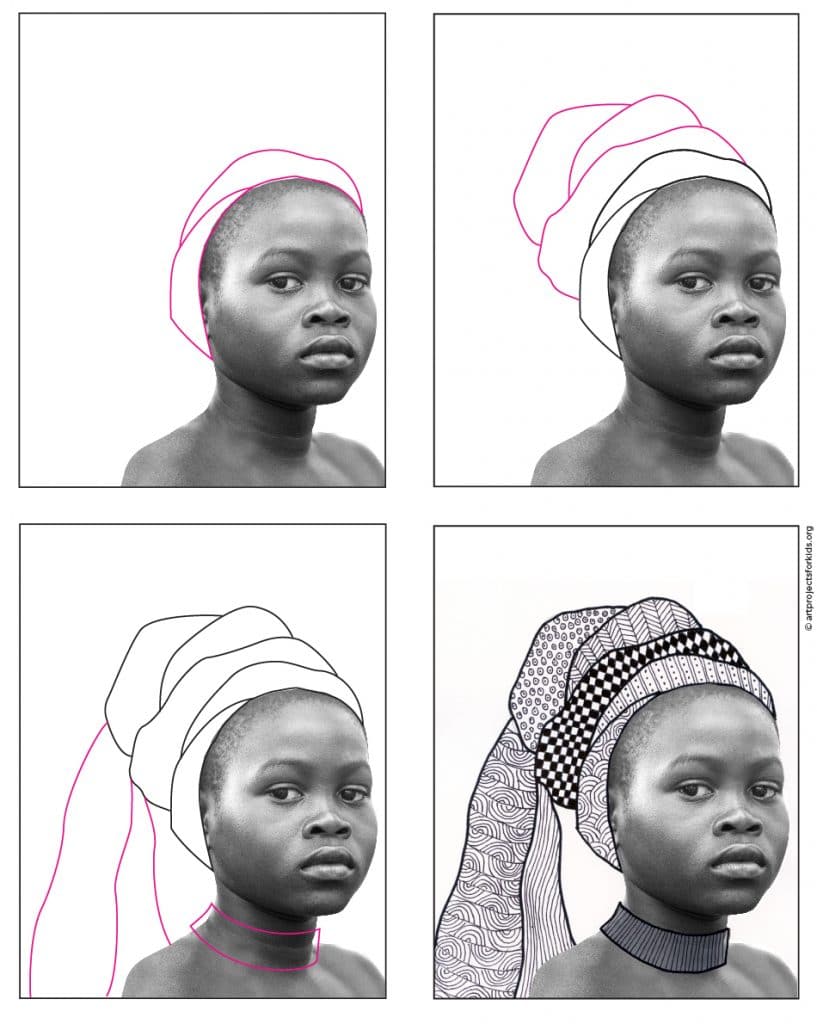 The art of mixing photos and lines first started showing up on Pinterest years ago, and it's easy to see why it's such a captivating project. The contrast of the dimensional with the flat is just too much fun to experiment with, as your drawings are only limited by your imagination.
In order to make this idea accessible to busy teachers though, I have in the past created easy-to-print templates of faces with the hair already erased so all the students can just jump into drawing. At that time, inspired by the masters, I used old classic portraits as the templates, which were fun, but also very much limited to old white people. Mona Lisa and Van Gogh, for example.
Today's world obviously needs a wider point of view, and with that in mind I created this template that originated from a photo of a young girl that I found on the internet, I'm guessing from somewhere in Africa maybe? I love her beautiful face and direct gaze. Her age is probably closer to that of elementary students, so she is more relatable in that sense too.
If you need some ideas for connecting this project to other lessons in your classroom, here are just a few:
History of Headwraps. Once a symbol of slavery, they are now being reclaimed by black women.
Kente cloth. It originated in Ghana, and every aspect of their pattern designs are meant to communicate something.
Gees Bend. A small black community in Alabama that has a history of creating quilting masterpieces.
Artist Tawny Chatmon. A contemporary artist who makes gorgeous paintings from photos that celebrate black childhood.
Artist Kehinde Wiley. A portrait painter, famous for his highly naturalistic style, who painted the portraits of the Obamas.
MATERIALS
*The above product links are a referral. If you click through and take action, I'll be compensated a small amount, at no extra expense to you.
DIRECTIONS
Time needed: 1 hour.
Draw a Pattern Headwrap
Print face. Start drawing with two wrap shapes.

Add about three more, making sure they look balanced.

Draw extra material hanging down in back. Add neck band.

Trace with thick marker, and add patterns with an ultra thin one.