Here are step by step instructions for how to draw a Leprechaun. He's a cute, simple character, with mostly symmetrical parts.
Save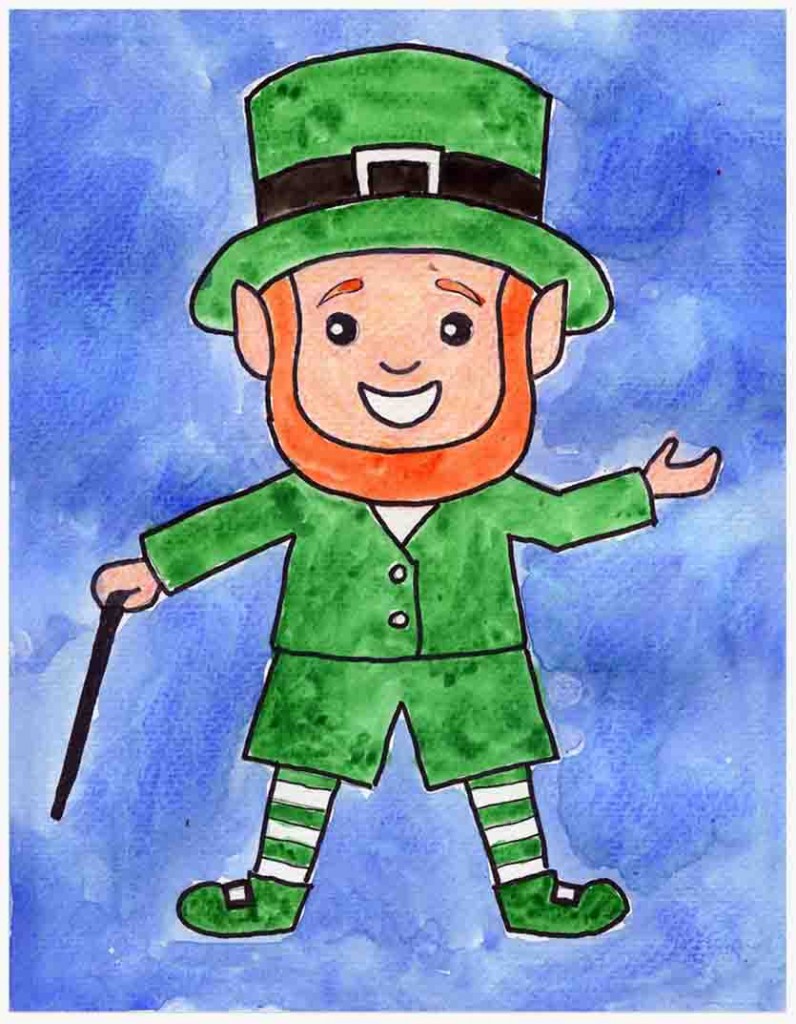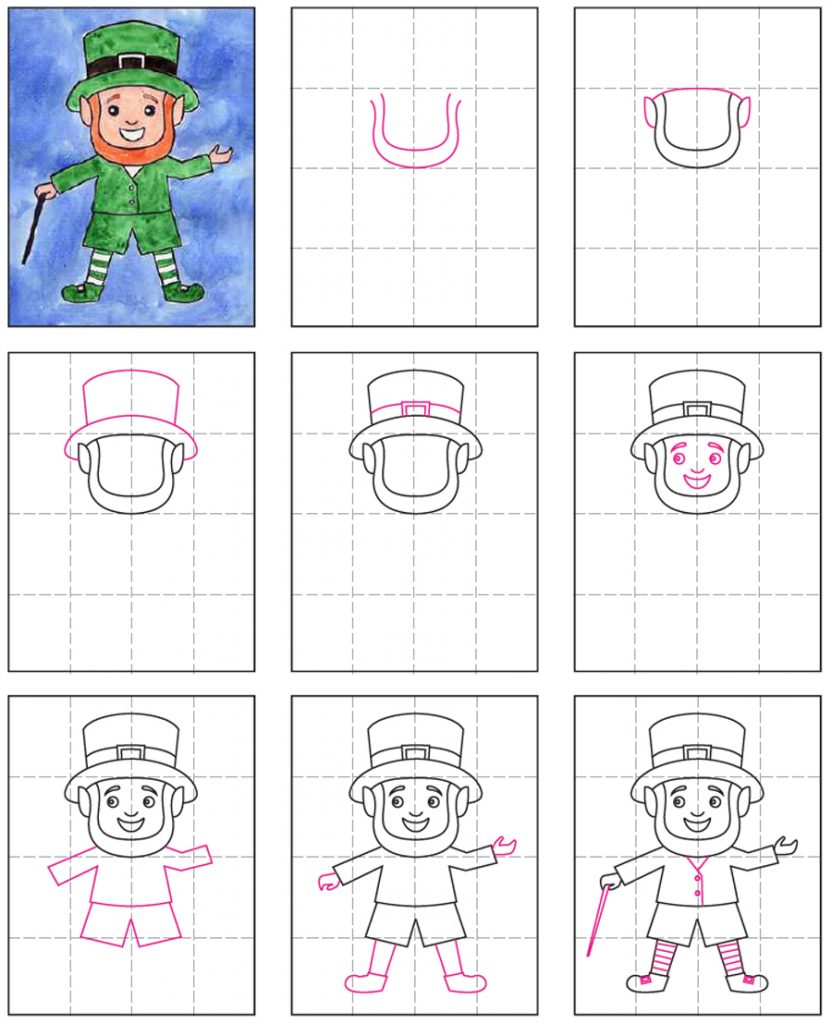 Tip? Don't skip part about making guidelines before you draw (drawn ones are best if you are going to paint). They really help students gauge where to place their lines and fill their paper with their art. This little guy in particular has quite a few details so the more guides to help you, the better.
You can get a print friendly PDF with a full size sample of this tutorial by joining my email list below. I love to share new drawing projects and tips with those that want to learn more.
MATERIALS
Multimedia paper
Black Sharpie marker
Watercolor paints
DIRECTIONS
Time needed: 1 hour.
How to Draw a Leprechaun
Draw the beard.

Add ears and a hat brim.

Finish the brim and top hat.

Add a buckle to the hat.

Draw a face as shown.

Draw shirt and shorts.

Draw hands, legs and shoes.

Finish with the details shown.

Trace with permanent marker and paint.