Learn how to draw a Leprechaun with some easy step by step instructions. He has all the familiar details, without any of the fuss.
Save
A Leprechaun is a small supernatural being from Irish folklore. They are usually shown as little bearded men, wearing a coat and hat, who love to partake in mischief. In later times, they have been depicted as shoe-makers who have a hidden pot of gold at the end of the rainbow.
The modern image of the leprechaun sitting on a toadstool, having a red beard and green hat, etc. is clearly a more modern invention, or borrowed from other strands of European folklore. The most likely explanation for this version is that green is a traditional national Irish color dating back as far as 1642.
This leprechaun tutorial is designed to keep all of his familiar parts in place, such as brimmed hat, beard and striped stockings, without getting too fussy about any one of them. That keeps the project fun to draw for all ages.
Pin me to your Pinterest Board
Use the Button below to download a PDF Tutorial
Leprechaun Coloring Page
Materials for Leprechaun Project
Black Sharpie Marker. These fine point permanent marker pens make nice black outlines, have a good tip for coloring, and never bleed when they get wet. Use them with good ventilation and add extra paper underneath to protect your tables.
Prang Crayons. These are a bit softer than other crayons so they sometimes look like oil pastels. They also have a some nice brown shades that Crayola does not have unless you buy their larger boxes.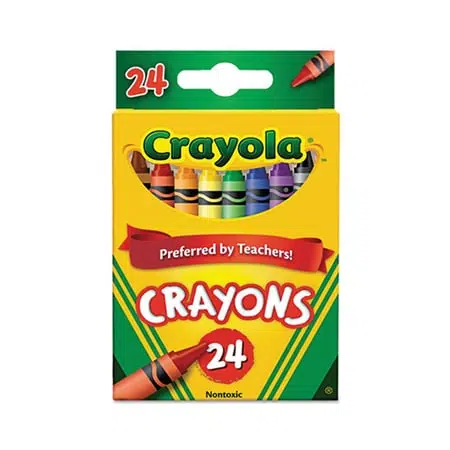 Crayola Crayons. The reliable brand that always works well. The 24 pack has some of my favorite golden orange and yellow colors that seem a bit richer and warmer than the ones Prang has.
Step by Step Directions for Leprechaun Project
Time needed: 1 hour.
How to Draw a Leprechaun
Draw the beard.

Add ears and a hat brim.

Finish the brim and top hat.

Add a buckle to the hat.

Draw a face as shown.

Add the shirt and shorts.

Draw hands, legs and shoes.

Finish with the details shown.

Trace with marker and color
More Fun St. Patrick's Day Projects