Easy How to Draw a Charmander Tutorial and Charmander Coloring Page
Below you'll find an easy step-by-step tutorial for how to draw a Charmander and a Charmander Coloring Page. Charmander are small, lizard-like Pokemon.
Use the Button below to download a PDF Tutorial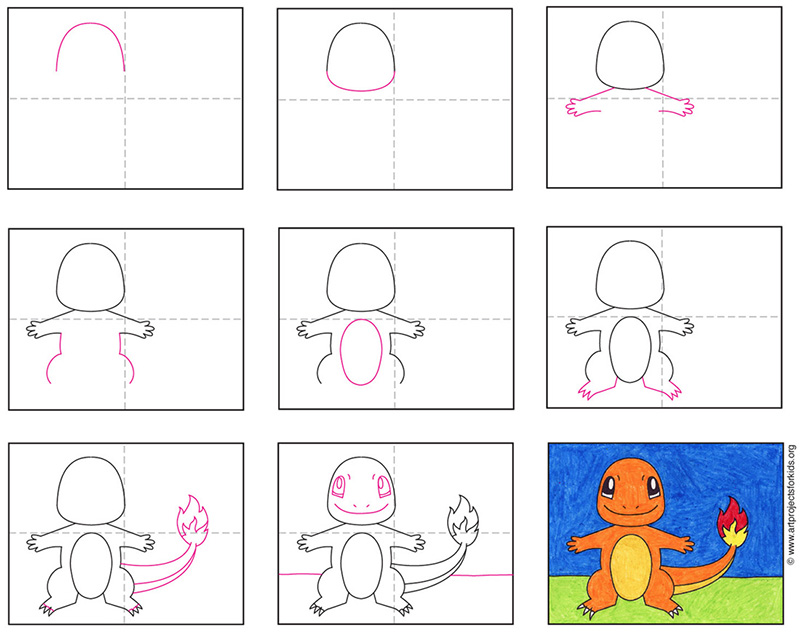 If any of your students are into Pokemon, then drawing some of the more famous characters is a great way to get their attention. Learning how to draw Charmander is one of the easier ones to try out, especially when you approach the body in a very symmetrical way. It's so much easier to draw two sides the same way, matching arms and legs as you go, instead of drawing him from a 3/4 view.
Those that find the body easy to draw can then challenge themselves to draw a flame as realistically as possible. The sample drawing here just shows the basic colors, but blending them together would look even better!
Charmander Coloring Page
Charmander Tracing Page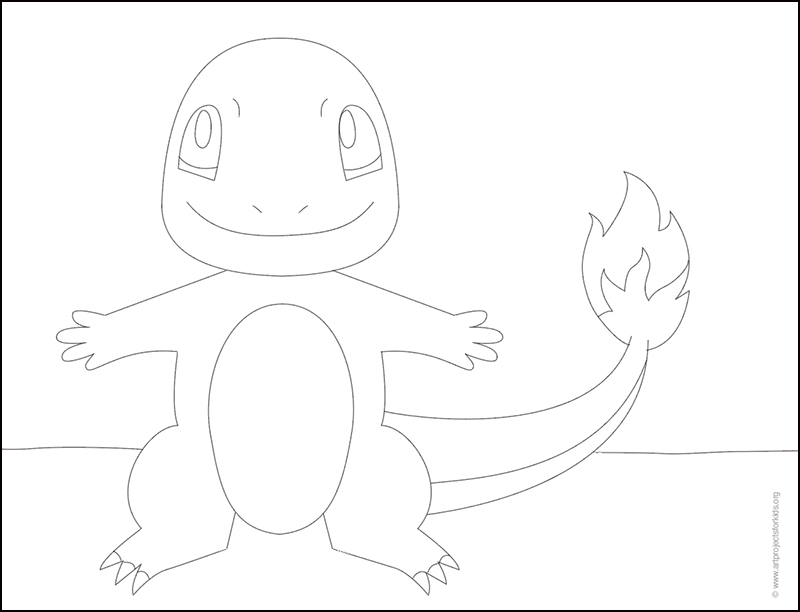 Materials for a Charmander drawing
Drawing Paper. This is the good stuff you can buy in bulk for a good price.
Pencils. Don't waste your money on the cheapest brand. These make nice dark lines.
Black Marker. A permanent marker will give you a nice dark black color.
Crayons. I like this non-toxic brand that is made from beeswax, not petroleum by-products.
Note: All of the above are Amazon affiliate links.
Step by Step Directions for a Charmander Drawing
Time needed: 30 minutes.
How to Draw Charmander
Start the top of the head.

Draw the bottom of the head.

Draw two arms.

Continue with two curves below.

Draw the round belly.

Finish the feet and toes.

Draw the tail with a flame.

Finish with face and horizon line.

Trace with marker and color.
More Fun Cartoon Animal Projects