Show your students how to draw Pikachu instead of just watching him on a screen. That way you can make up your own stories, right?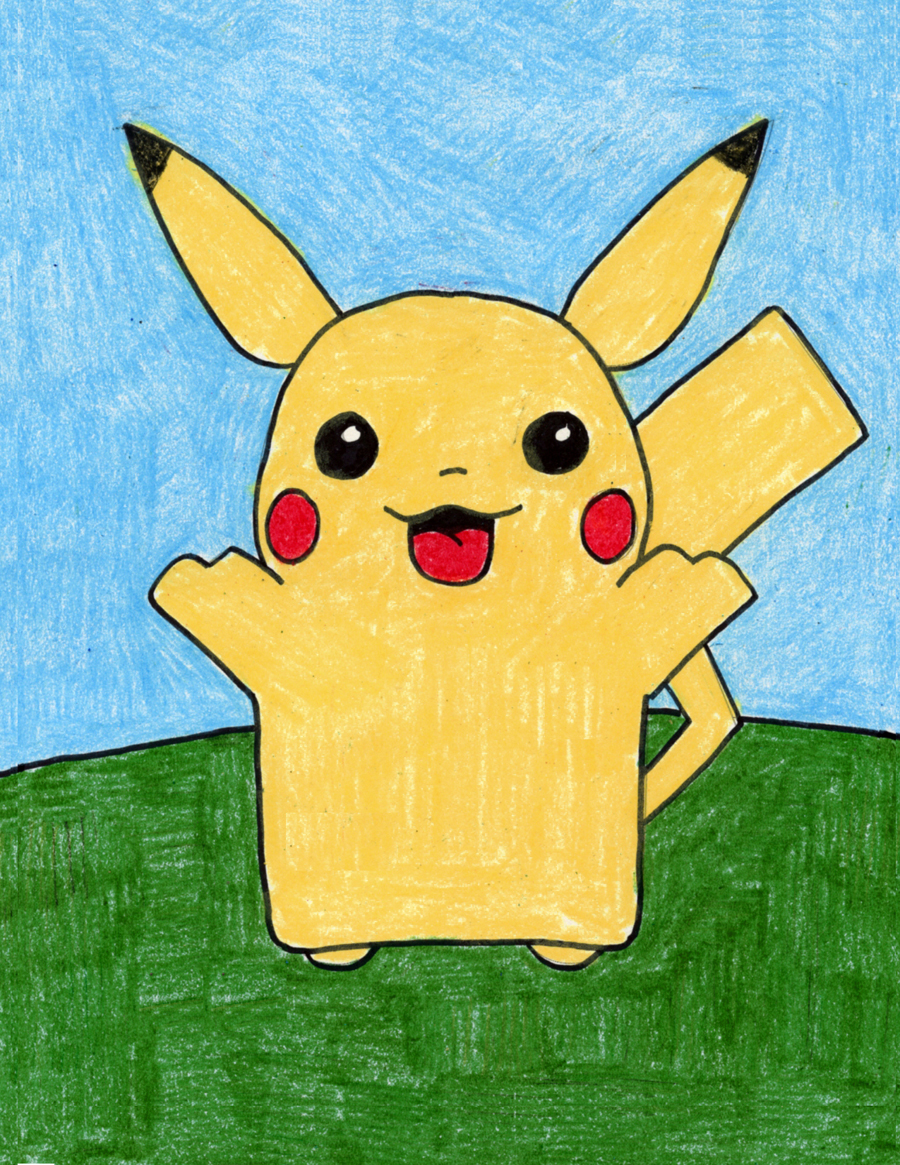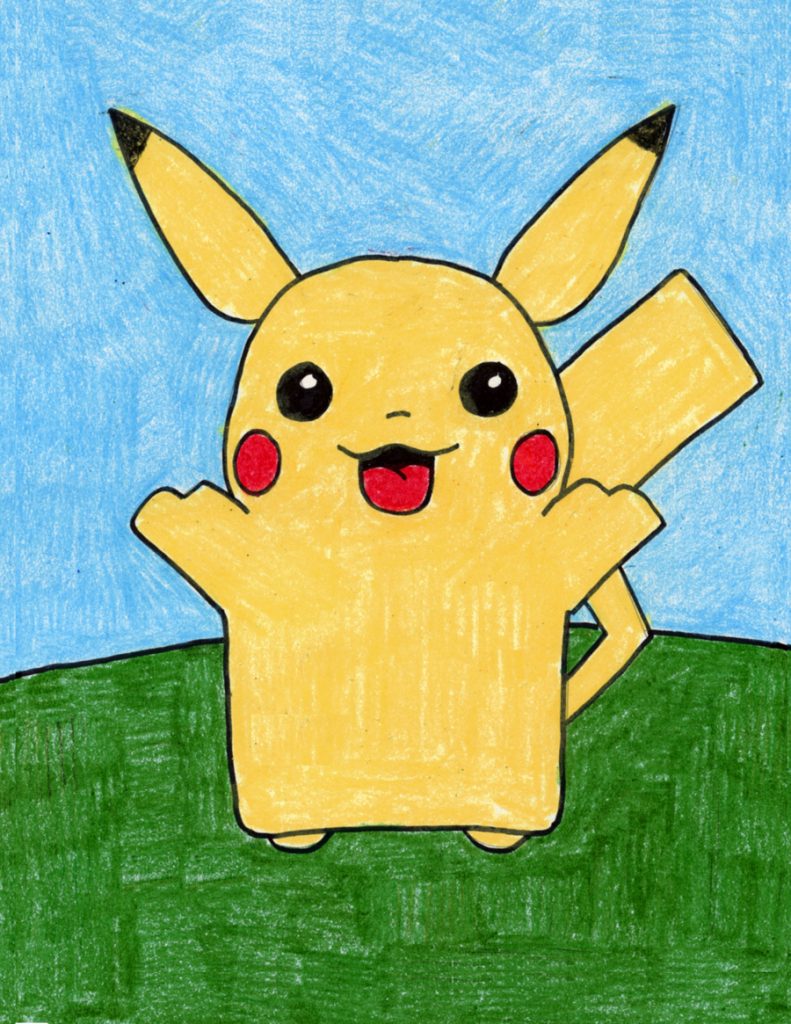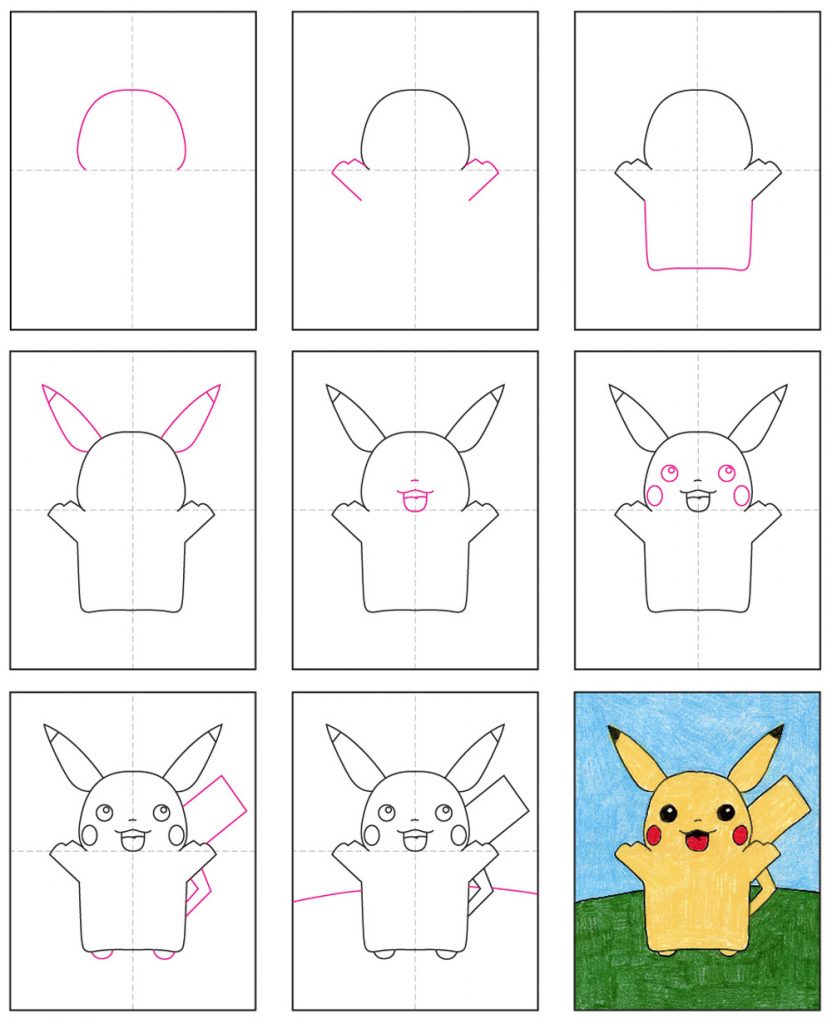 The enduring popularity of this guy still amazes me. My son used to be a huge fan and he's almost finished with college now.
Oh well, you do have to admit Pikachu is pretty cute. And if it takes a pop culture figure to bring students in to the world of drawing, so be it. There's nothing quite like creating on paper something from your world that you can truly recognize, and are proud of.
MATERIALS
*The above product links are a referral. If you click through and take action, I'll be compensated a small amount, at no extra expense to you.
DIRECTIONS
Time needed: 1 hour.
How to Draw Pikachu
Start the head.

Add the arms below.

Draw the body below the arms.

Add two ears.

Draw the mouth

Draw eyes and cheeks.

Add two feet and a tail.

Draw a horizon line in the back.

Trace with a marker and color with crayons.