Easy How to Draw Iron Man Tutorial and Iron Man Coloring Page
Below you'll find an easy step-by-step tutorial for how to draw Iron Man and an Iron Man Coloring Page. He's just one of the Avengers superheroes that kids love to draw!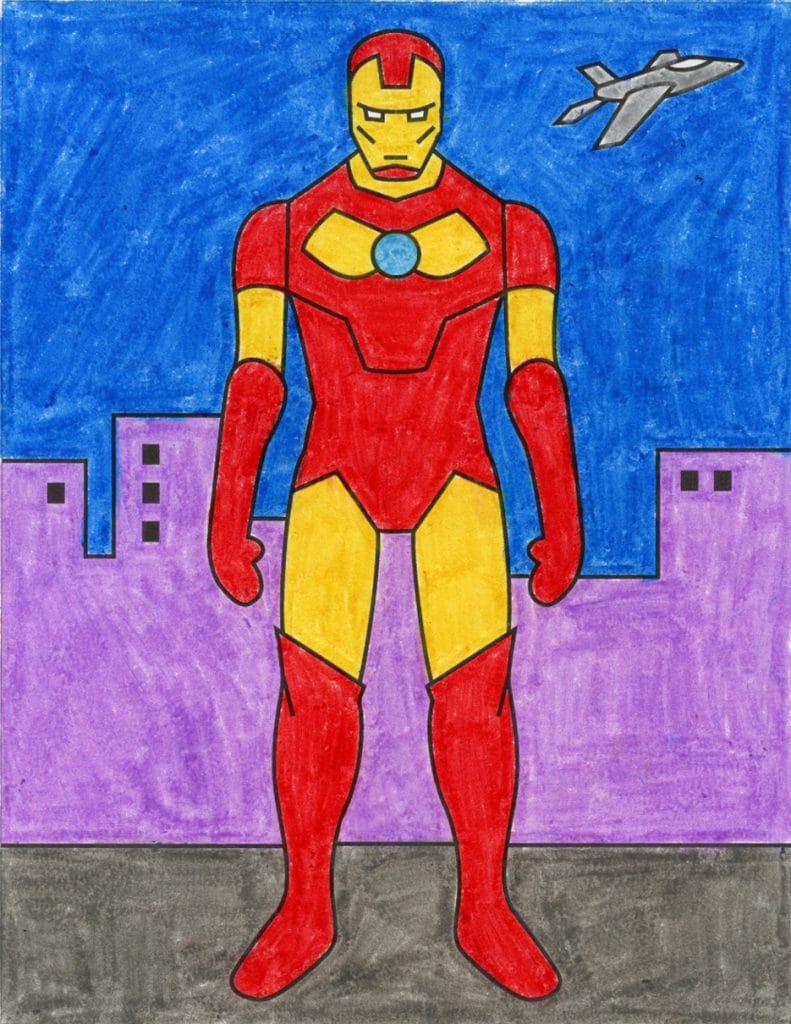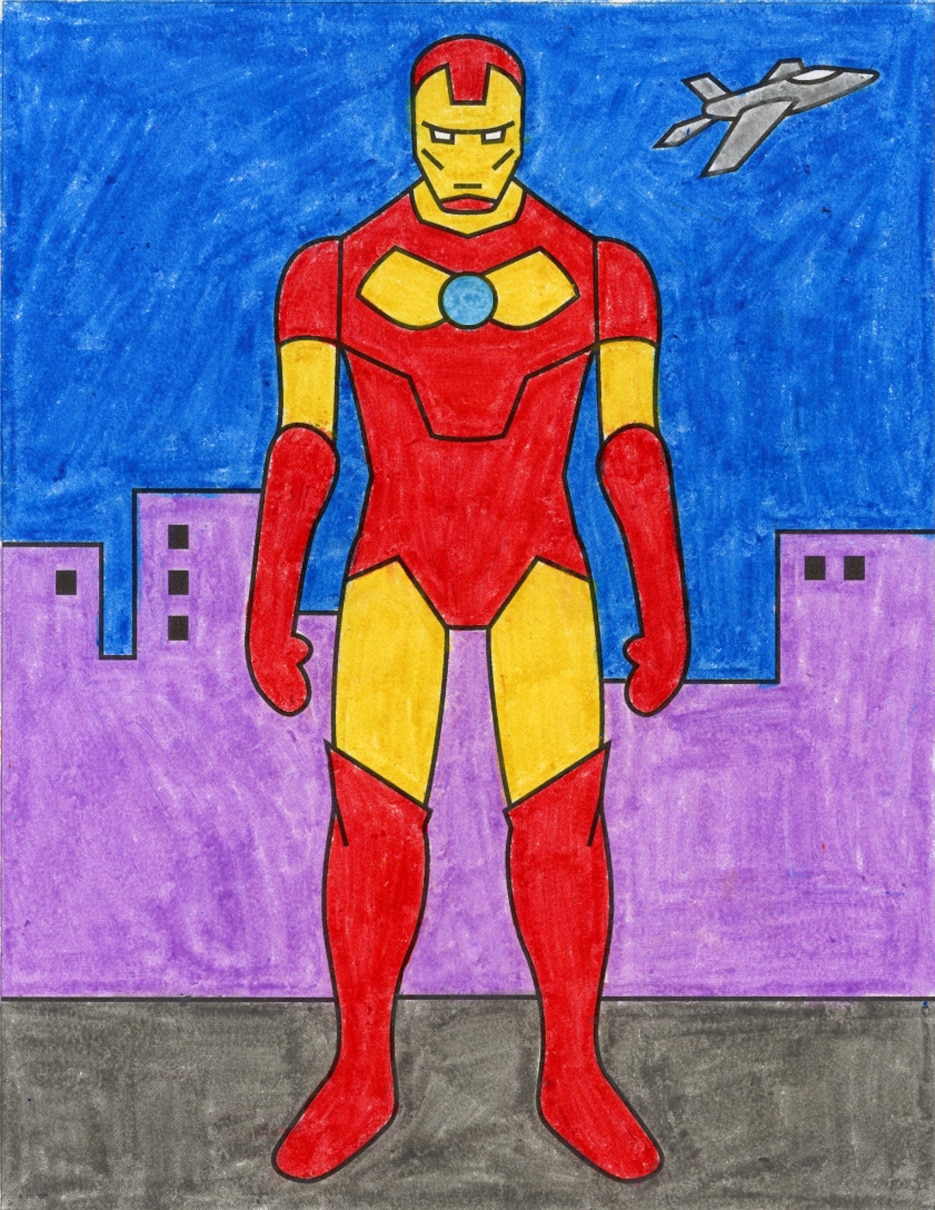 Now comic book fans can learn how to draw Iron Man in this famously hi-tech suit. In real life, it's pretty complex, but this tutorial simplifies the pieces, without losing any of his very cool overall look. The boots, gloves and helmet all become much easier to draw when the focus is just on the main shape, and not all the bits and pieces that are inside. Those looking for an extra challenge cane even try a plane or two in the background.
Iron Man has appeared as the star of his own comic book series, as a regular guest in other popular comics (most notably in the The Avengers), in animated films and television series, and in live-action motion pictures. Once students learn how to draw him, they might consider making their own comic book stories about him.
Step by Step Tutorial for Iron Man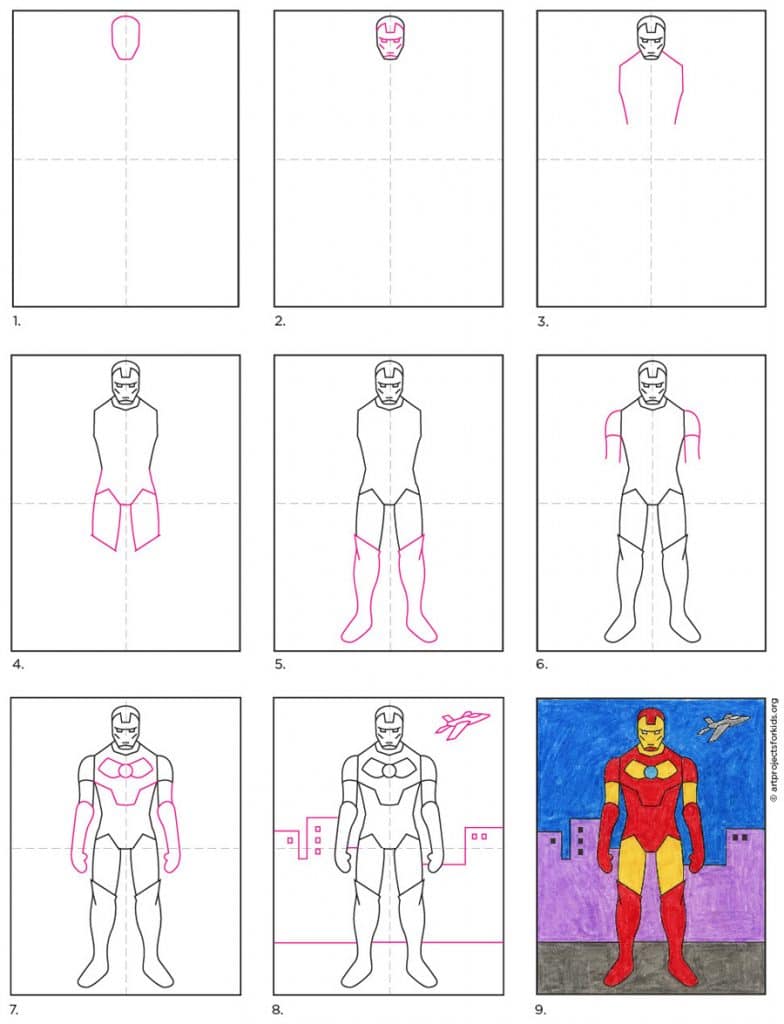 Iron Man Coloring Page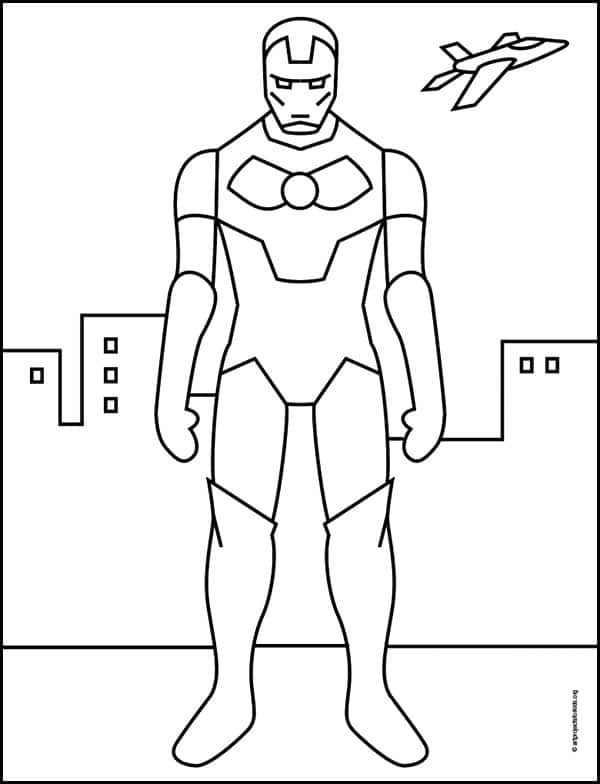 Materials
Drawing Paper. This is the good stuff you can buy in bulk for a good price.
Pencils. Don't waste your money on the cheapest brand. These make nice dark lines.
Sharpies. A permanent marker will give you a nice dark black color.
Note: All of the above are Amazon affiliate links.
Directions
Time needed: 45 minutes.
Step by Step Instructions
Start with the head shape.

Fill in the face details.

Start the body lines.

Continue the waist and thighs.

Draw the boots.

Start the shoulders.

Add gloves and chest details.

Draw a background and plane.

Trace with marker and color.
More Superhero Drawing Projects