Easy Draw a Doodle Self Portrait and Coloring Page
This self portrait idea asks students to tell their summer story with just visual clues; i.e. a bracelet made in camp, mosquito bite from the lake, etc.
Self portrait projects are always a fun way to start off the school year as they can let students learn more about each other in a fun and creative way. No need to stand up and make a speech about what they did all summer, they just draw and add some clues about significant (or ordinary!) things that happened to them over the past couple of months.
The great thing about drawing this self portrait on a real OR printed piece of school paper (template on page 3 of download) is that some easy captions can get added to explain all these clues. No need for full sentences, it's more like a labeling kind of job. The lines make it easy to write, and add a casual feel to the drawing too.
Encourage students to label at least three things, and then fill all the remaining space with lots and lots of colorful doodles. The more they have, the more fun their self portrait is to look at!
Pin me to your Pinterest Board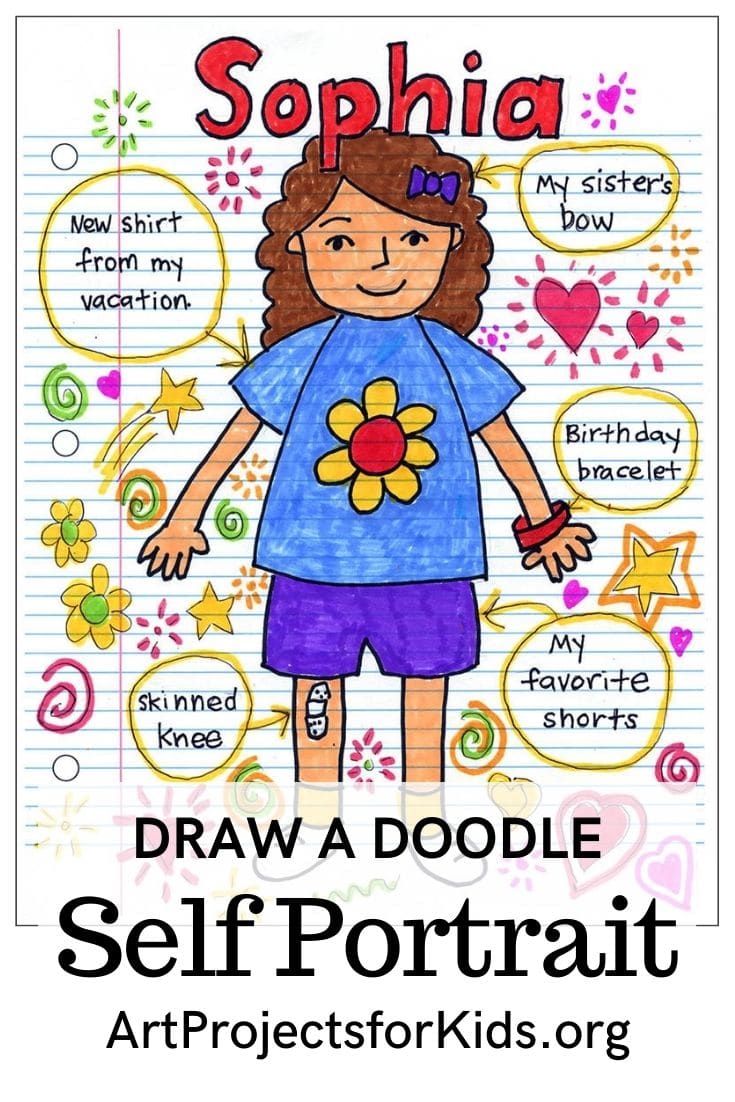 Preview of the Doodle Step by Step Tutorial
Doodle Self Portrait Coloring Page
Materials for Self Portrait
Directions for Self Portrait
Time needed: 45 minutes.
How to make a Doodle Self Portrait
Draw a U shape head and start the body.

Add sleeves, shorts (or draw pants or skirt).

Draw two matching arms.

Add two legs and shoes.

Draw hair on the head.

Here are some more hair options.

Draw the face and clothes.

Add a name in big block letters.

Draw lots of captions and doodles. Trace and color.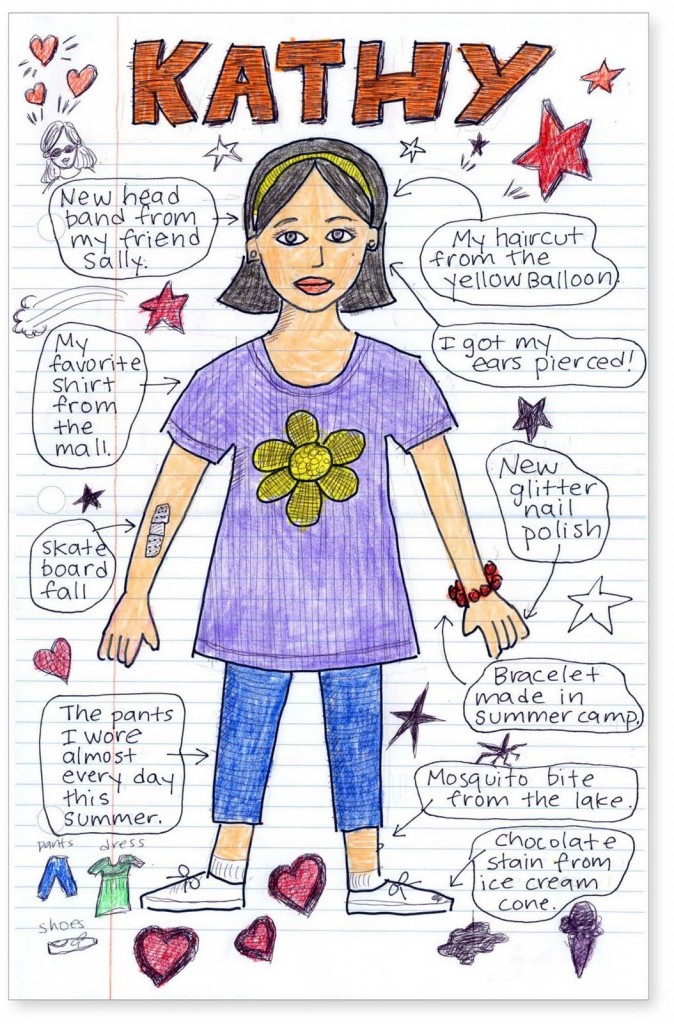 More Fun Portrait Projects