This self portrait idea asks students to tell their summer story with just visual cues; i.e. a bracelet made in camp, mosquito bite from the lake, etc.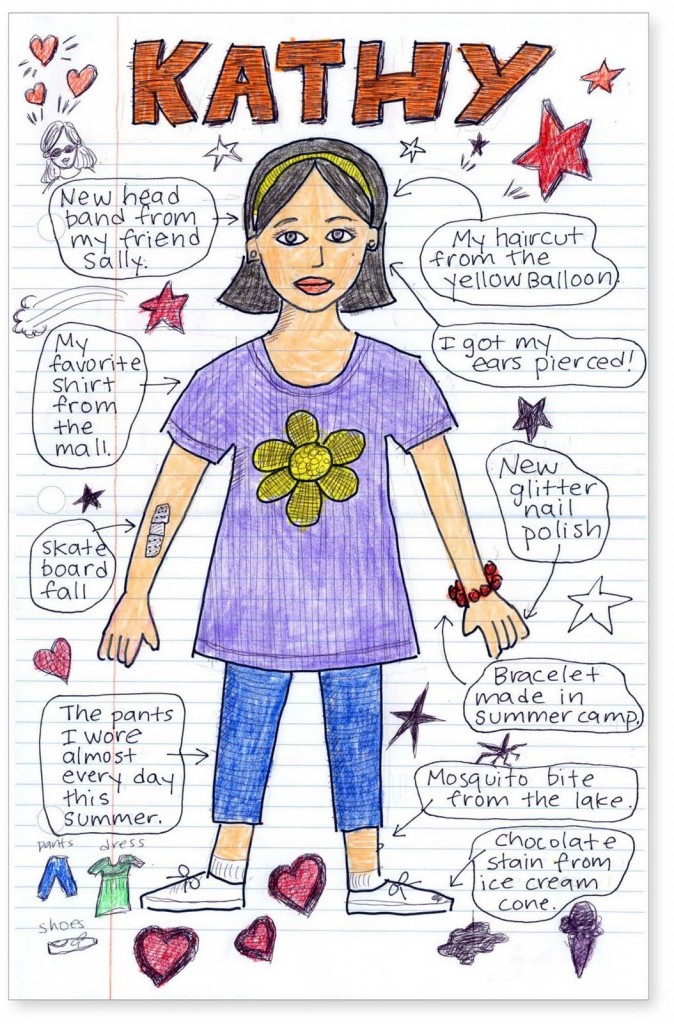 I really like the background notebook paper look, so I made a tabloid version that would give students lots of room to draw. Plain paper would look fine though too.
Guide the students through drawing a body that fills the page. The head should be about 8 lines tall and touch the top blue line. The waist should be about halfway down the paper, and so on. Once the body is drawn, students trace it with a fine point black Sharpie, something that will make a medium weight line. Their name is also added on top and traced.
The rest of the drawing is done with a thin black marker or pen. The details of the clothes, the written words, any crosshatching are all made with thin black lines to add variety to the artwork. Tip: it is easier to write the words and then circle them than visa versa.
Shapes are colored in at will with colored pencils. The more doodles and color you add, the better the self-portrait looks!