Easy How to Draw an Alligator Tutorial and Alligator Coloring Page
Below you'll find an easy step-by-step tutorial for how to draw an Alligator and a Alligator Coloring Page. There are actually two fun options to choose from!
Alligator Drawing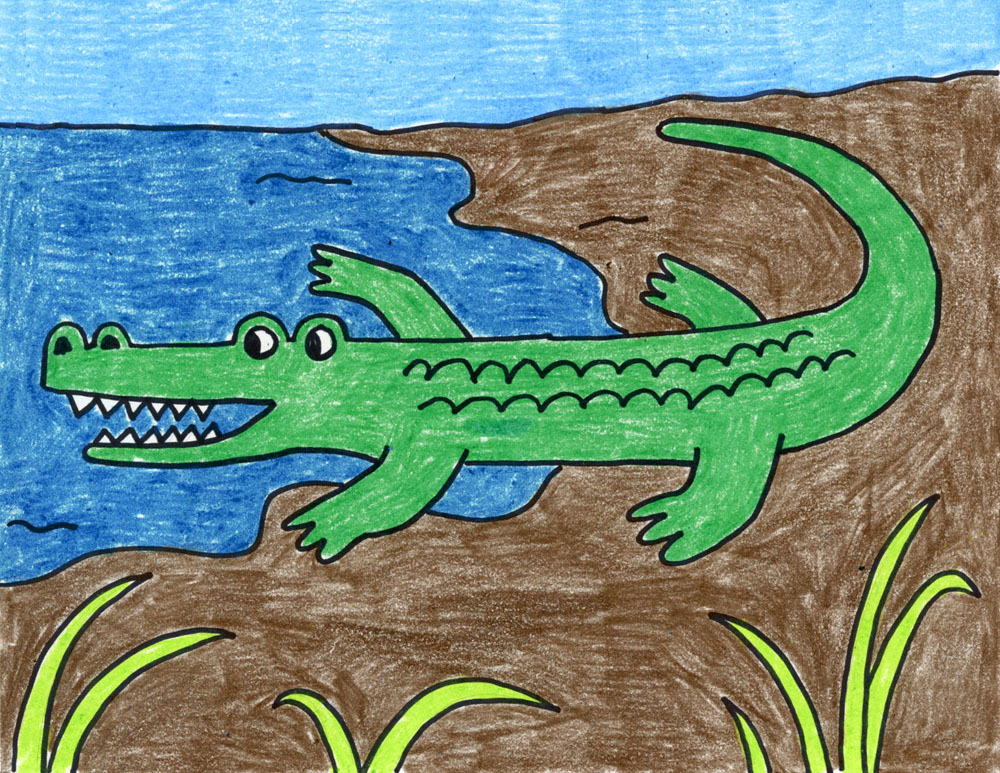 Learning how to draw an alligator that looks like the real life versions, can be a little tricky. They don't exactly have the average body shape that other four legged animals have. They are made of lots of long and odd reptile shapes, and even an experienced artist would have trouble taking all of them on.
Here are two fun options instead – one a simplified version that still looks fairly realistic, and one that is obviously a cartoon version. Both are fun options for those looking to learn more about drawing alligators.
Use the Button below to Download a PDF Tutorial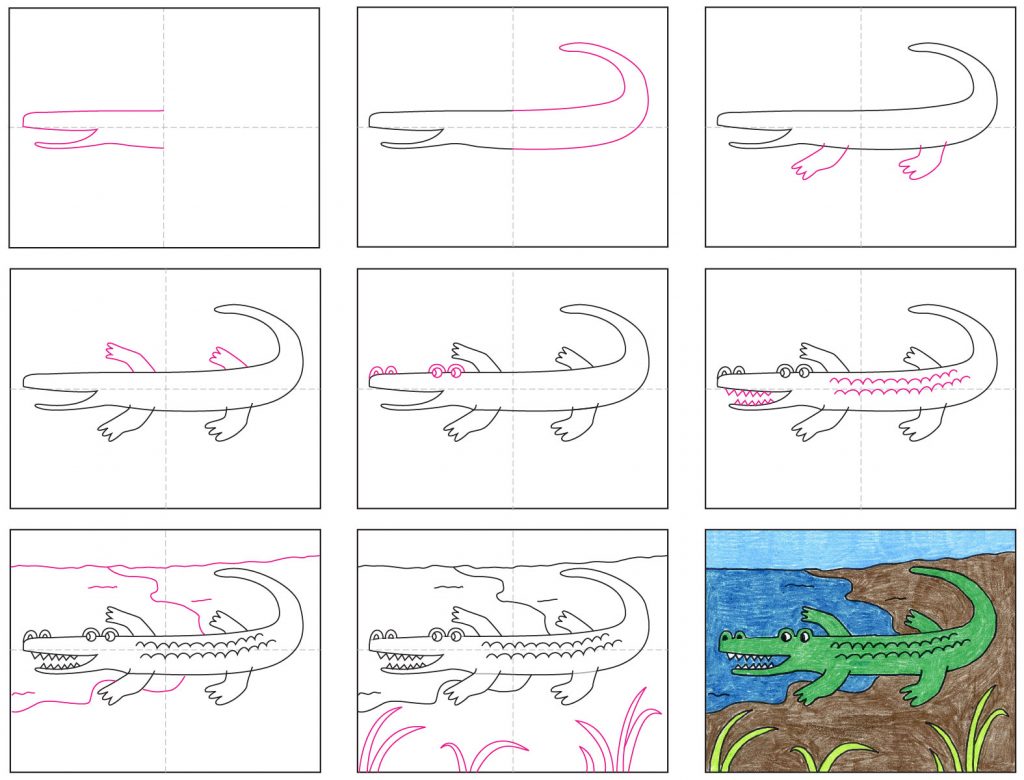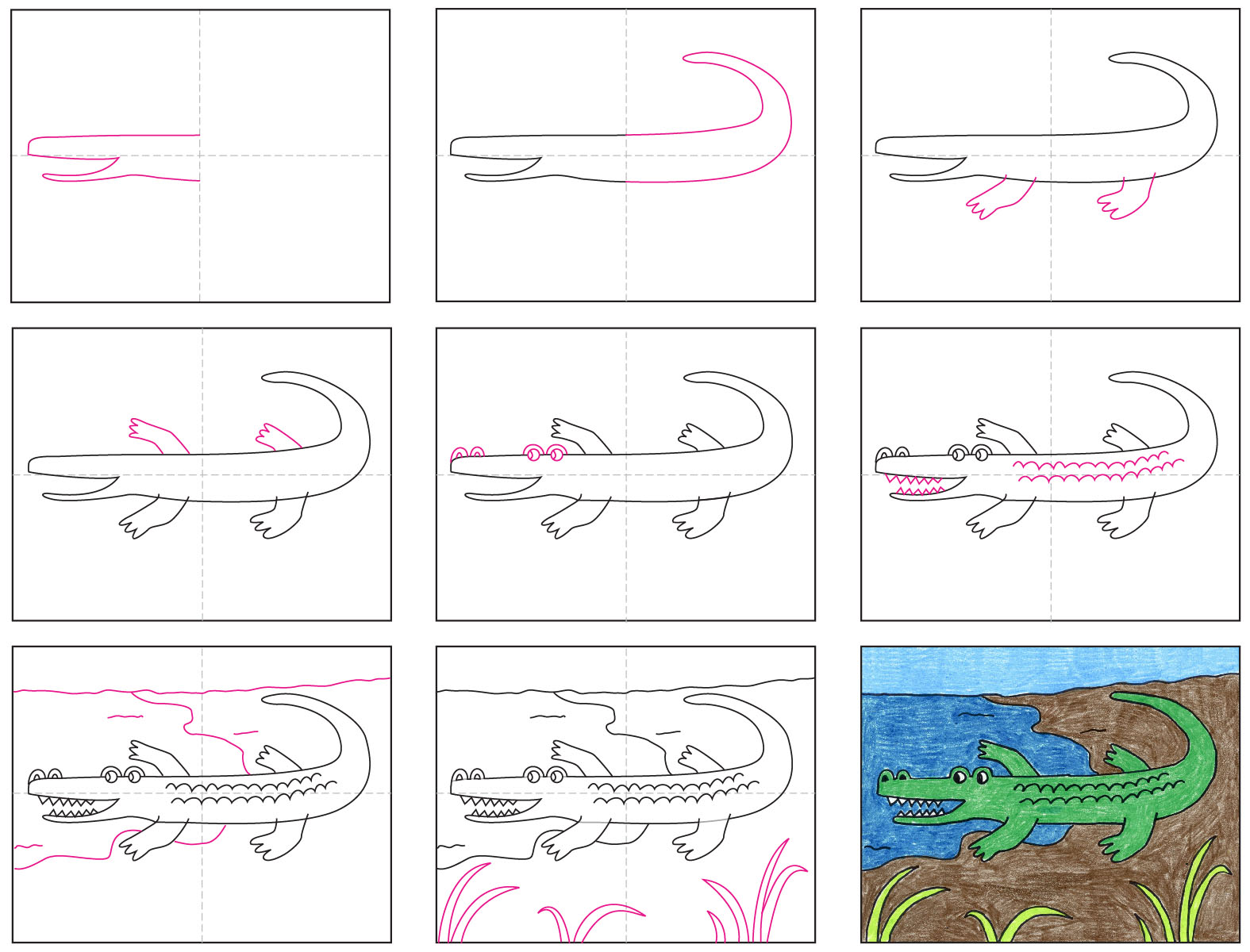 Alligator Coloring Page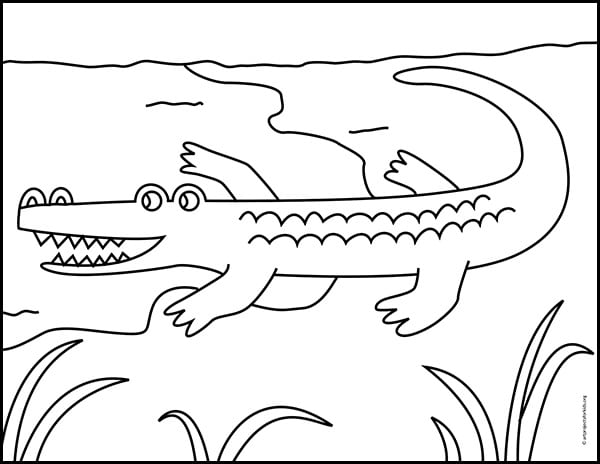 Draw a Cartoon Alligator
Cartoon Alligator Coloring Page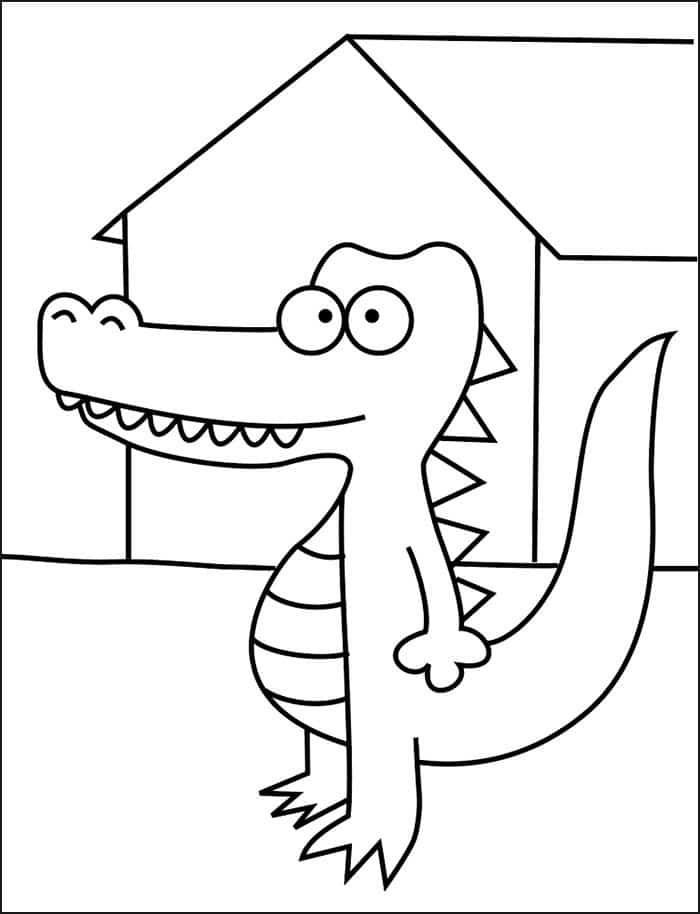 Materials for Alligator Drawing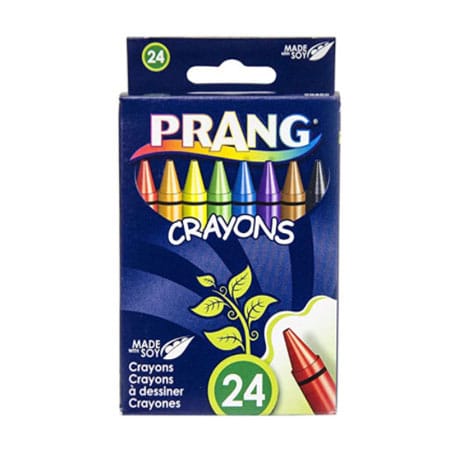 Step by Step Directions
Time needed: 35 minutes.
Easy Alligator Drawing Instructions
Draw the front half of the body.

Draw the back half with a curved tail.

Add arm and leg on one side.

Add an arm and leg on another.

Draw nostrils and eyes as shown.

Add teeth and back ridges.

Draw a horizon line and water edge.

Add grass to the bottom front.

Trace with a marker and color.
Student Artwork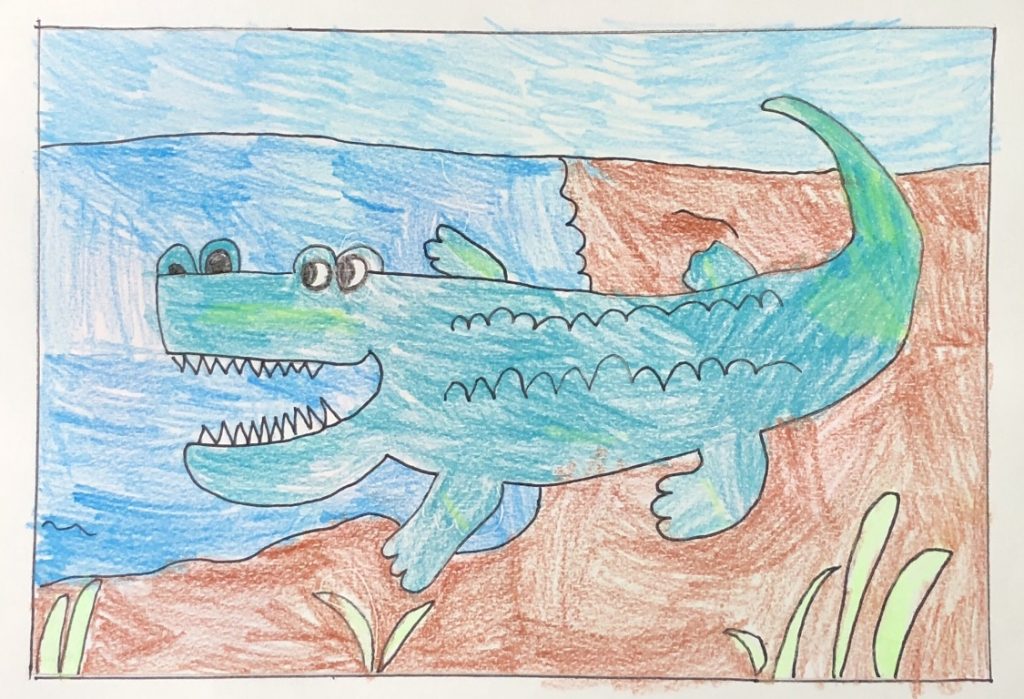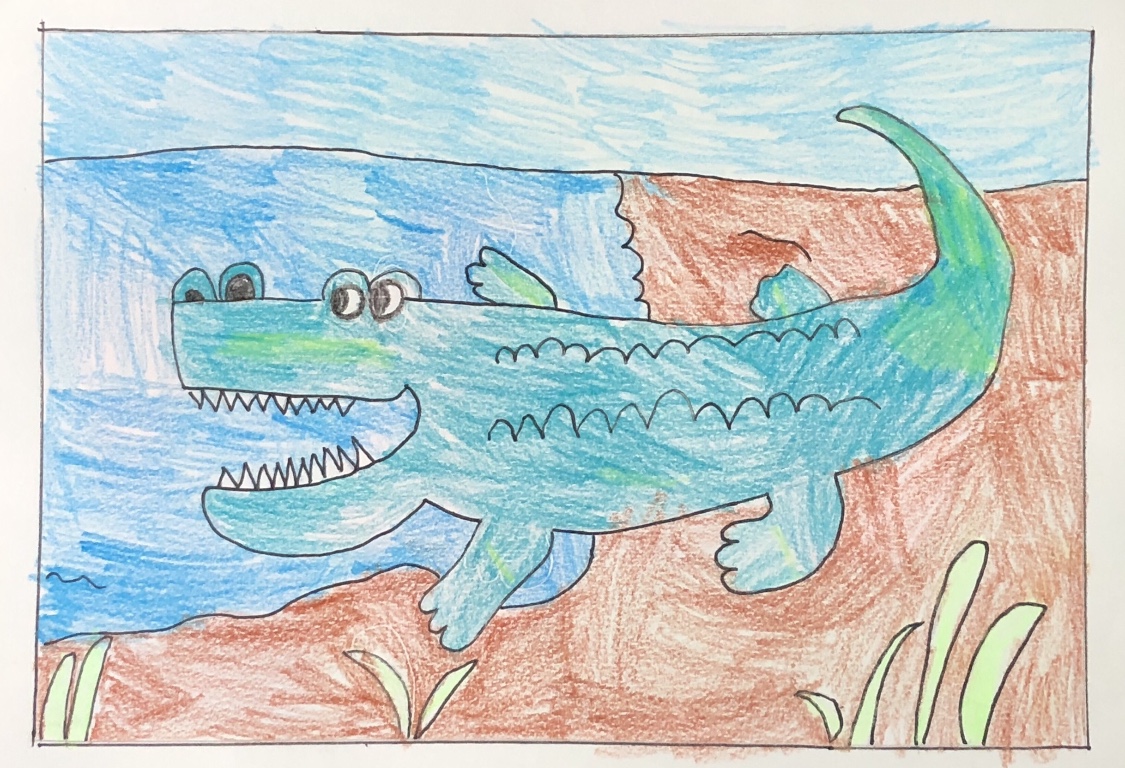 Save me to your Pinterest Board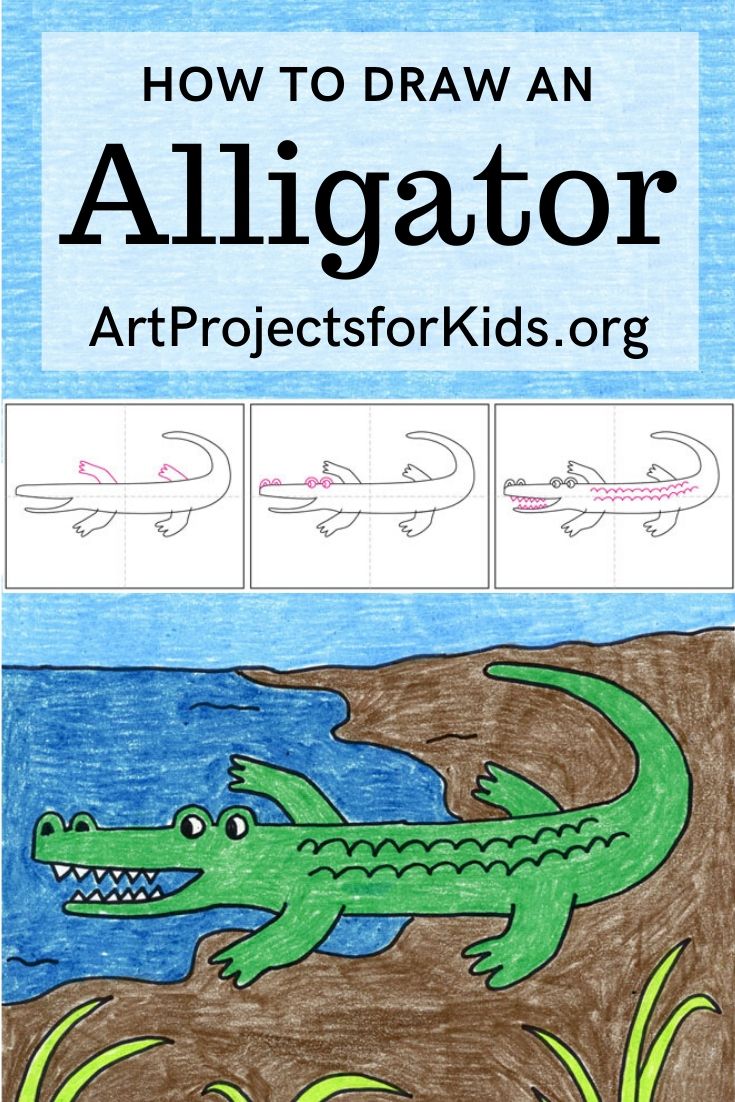 More Reptiles to Draw