Easy How to Draw a Bird Tutorial and Bird Coloring Page
Below you'll find an easy step-by-step tutorial for how to draw a Bird and a Bird Coloring Page. A chubby little body and big eyes makes him extra fun to draw.
Bird Drawing
This how to draw a bird tutorial is simple but stays true to a more realistic form. Whether it be a Blue Jay, a Cardinal or a Finch, the body and wing shape here will work for all of them. You might only need to alter the colors, or maybe smooth that cute tuft on its head, to make it look like a different species.
Drawing a bird with this sitting, profile view is one way to go. But if a standing bird that fills the paper sounds interesting, just scroll down for the other Easy Bird option. It could be used for birds that have a different bit of color on its head. After that, check out the many other bird options at the bottom of this post. There's quite a collection to choose from!
Use the Button below to Download a PDF Tutorial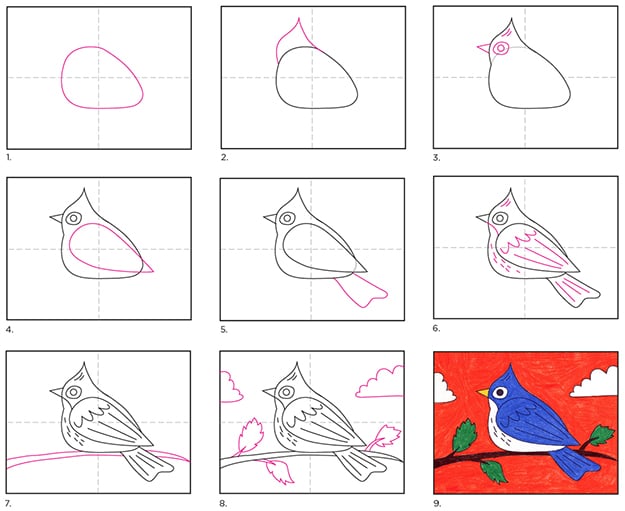 Bird Coloring Page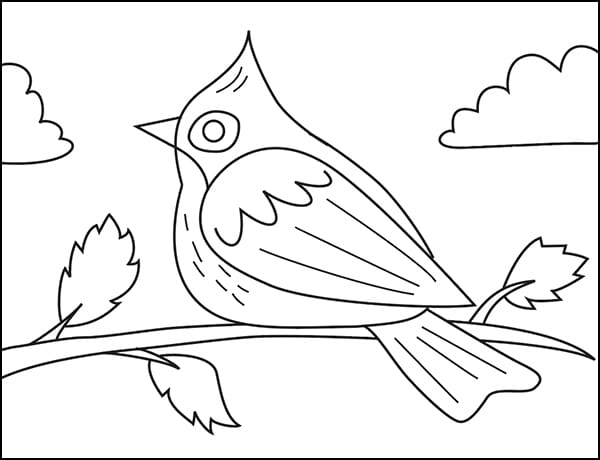 Another Easy Bird Drawing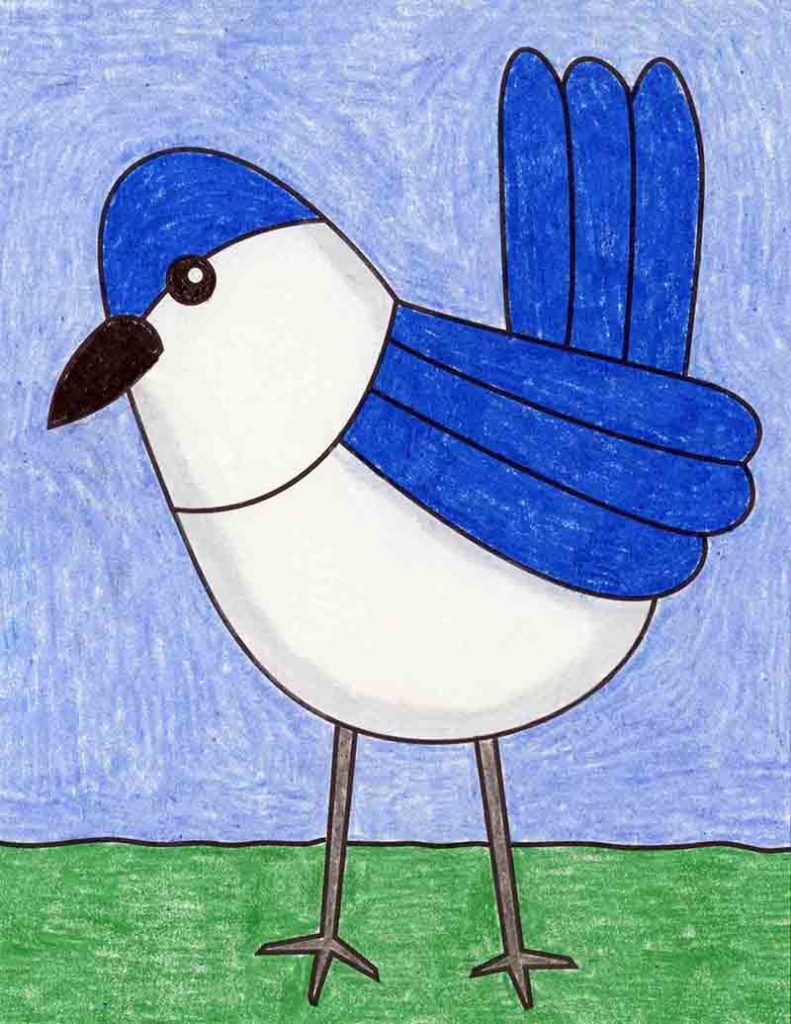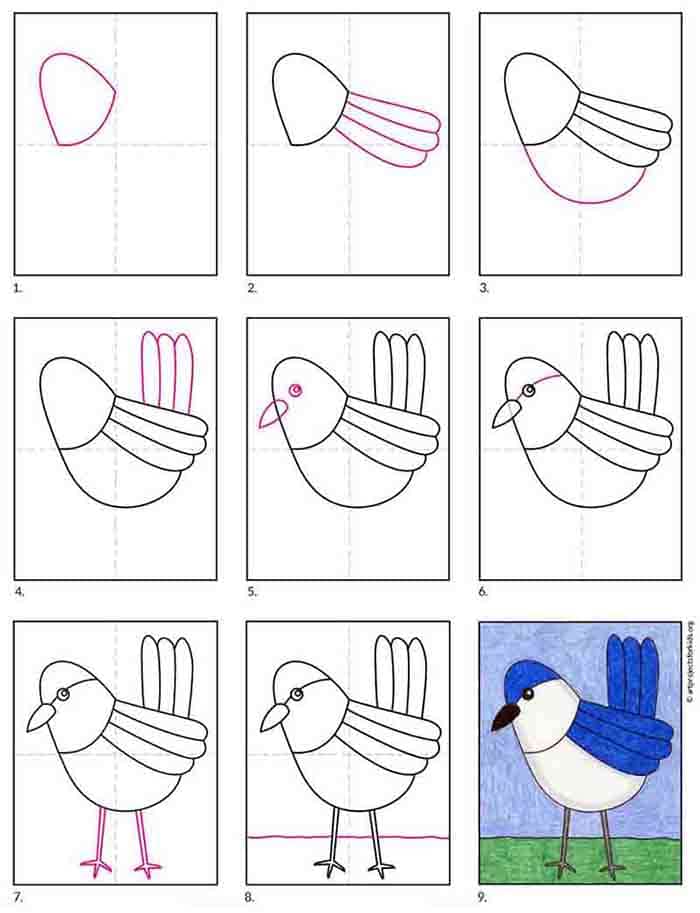 Easy Bird Coloring Page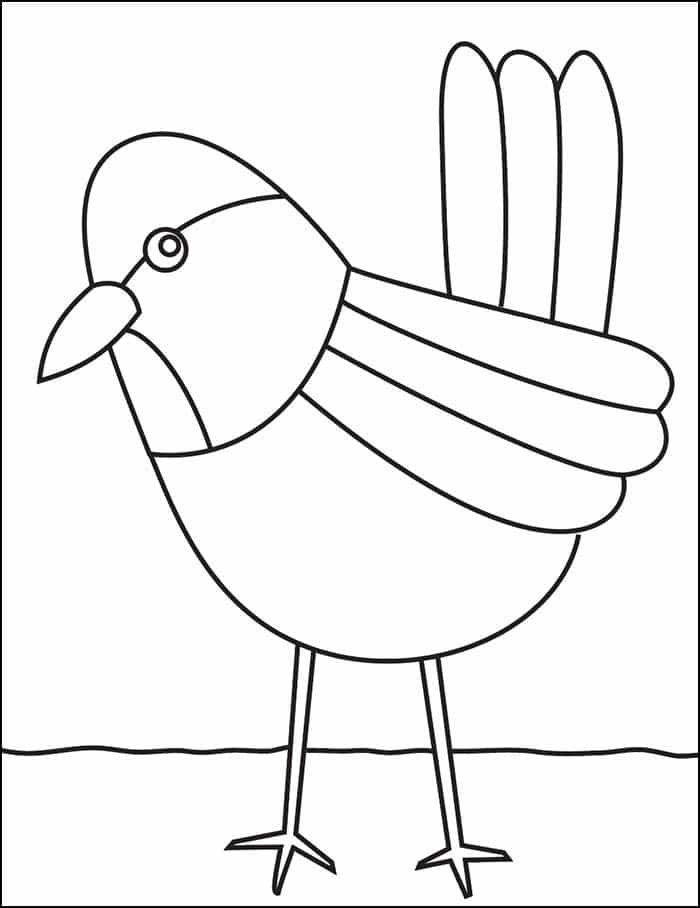 Student Bird Drawing
Materials to Draw a Bird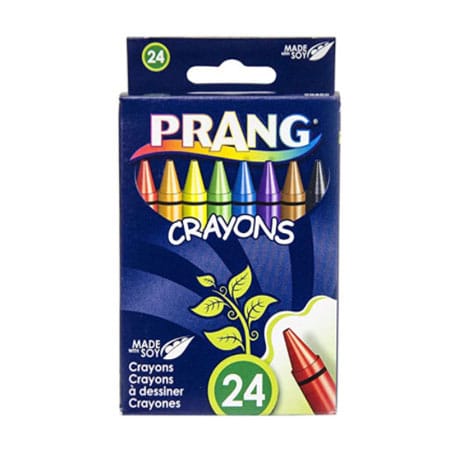 How to Draw a Bird Step by Step
Time needed: 45 minutes.
How to Draw a Bird
Start the body with a round shape.

Attach a head with a point.

Erase line and add large eye and beak.

Draw a wing.

Erase line and add tail.

Add lots of feather details.

Draw a branch underneath.

Add leaves on the branch, clouds in the sky.

Trace with marker and color.
Save me to your Pinterest Board!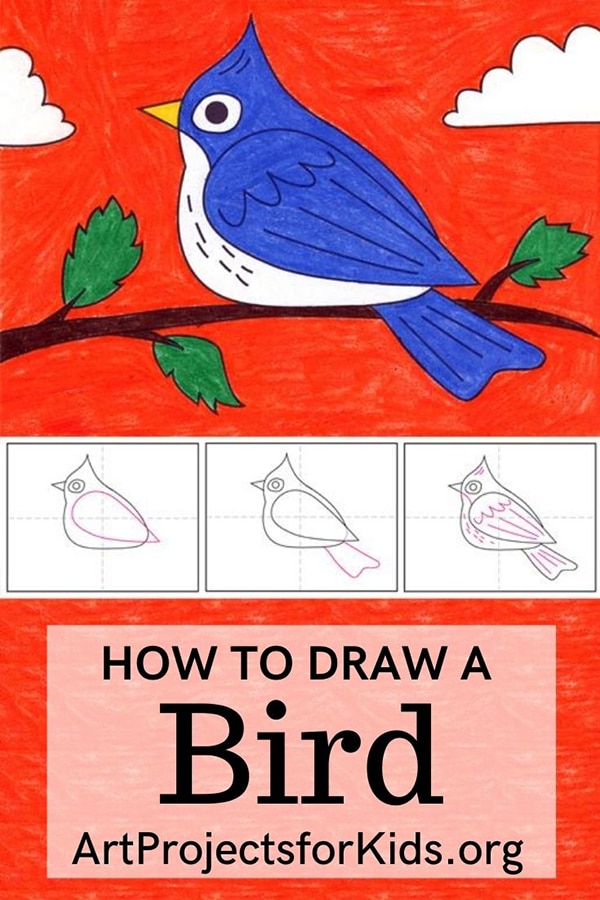 More Bird Drawing Projects