Learn how to draw a Bird with this easy step by step tutorial. A chubby little body and big eyes makes him extra fun to draw.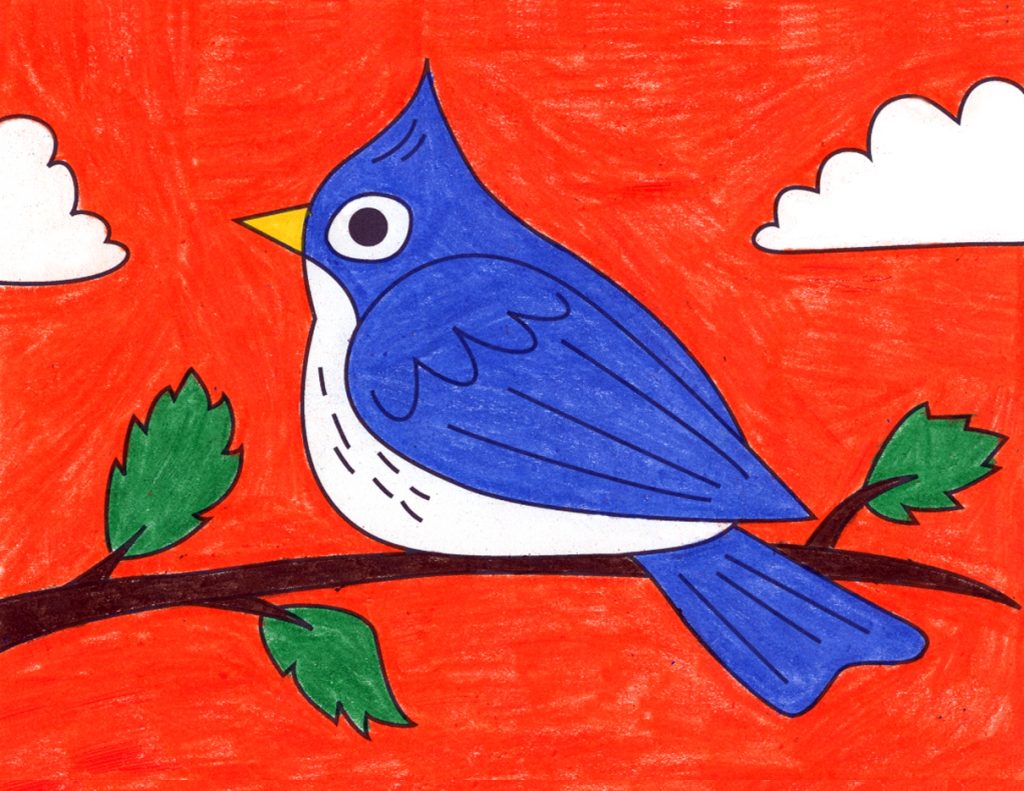 This step by step bird tutorial is simple but stays true to the natural form. Whether it be a Blue Jay, a Cardinal or a Finch, the body and wing shape here can be applied to all types of species.
This drawing tutorial could be a good choice of study for actual birds. It could be a fun challenge to go bird watching with friends and family then attempt to recreate what types of birds you saw!
MATERIALS
Drawing paper
Black marker
Crayons
DIRECTIONS
Time needed: 45 minutes.
How to Draw a Bird
Start the body with a round shape.

Attach a head with a point.

Erase line and add large eye and beak.

Draw a wing.

Erase line and add tail.

Add lots of feather details.

Draw a branch underneath.

Add leaves on the branch, clouds in the sky.

Trace with marker and color.