Below you'll find an easy step-by-step tutorial for how to draw Simple Birds and a Birds Coloring Page. Stack them on top of each other, with the highest one looking at a pretty flower.
These little birds couldn't be any simpler. Their bodies are just a tear drop shape, and the tails a cluster of a few feathers. The idea of them sitting on top of each other to smell a flower is adorable in any book.
What makes this drawing so pleasant to look at, is that the birds all seem to look very balanced. There is no indication that they are about to topple and creating a drawing that has that feeling can take some practice. Master artists from the dawn of time struggled with it.
Balance is one of the Elements of Art, so this is a great project when students are learning more about Balance. The step by step tutorial you can download below will help them plan their birds so they look like they are easily standing on top of each other, and could stay there all day if need be. That balance is what makes this such a fun drawing to look at.
Join my Email list today to get this instant PDF download!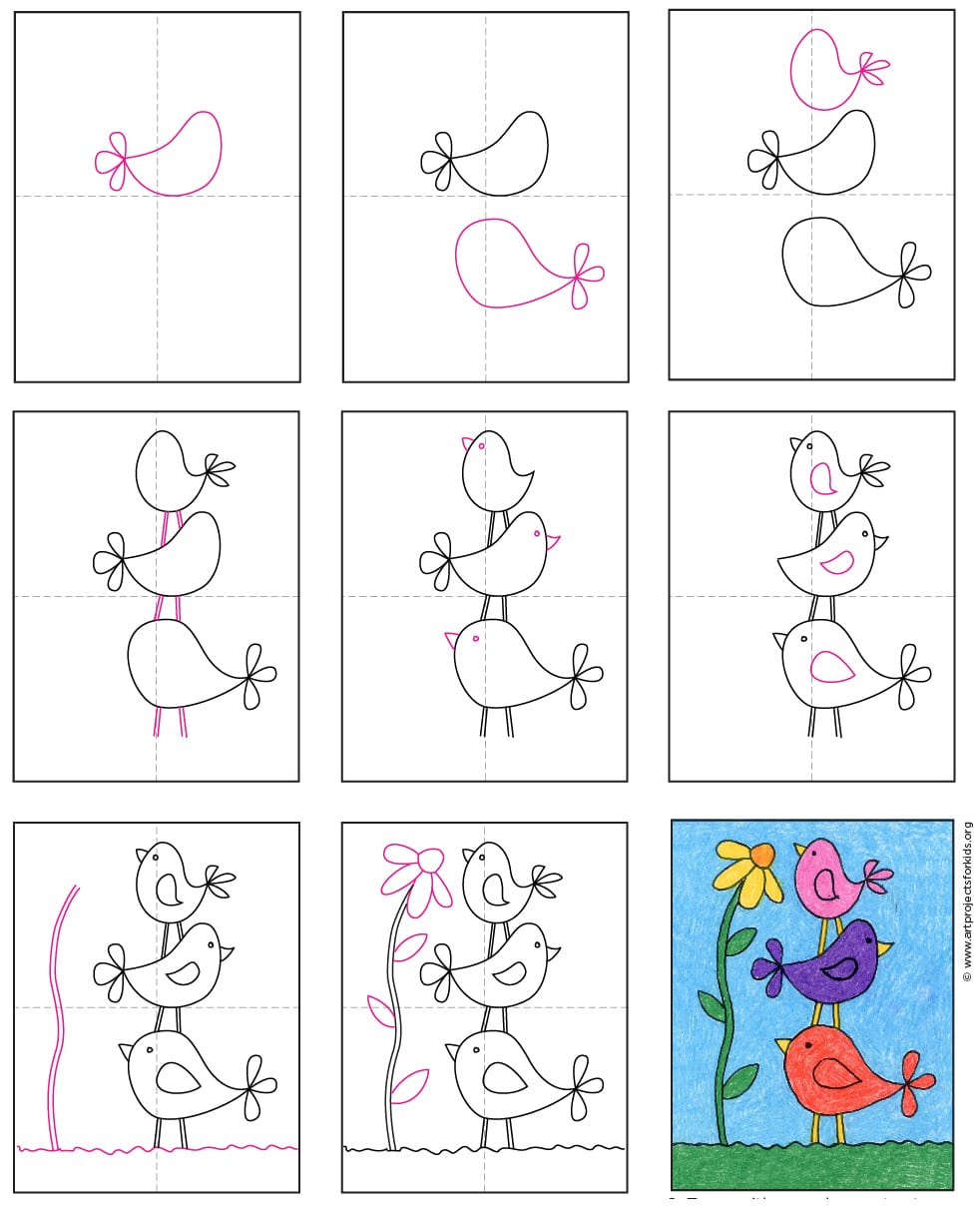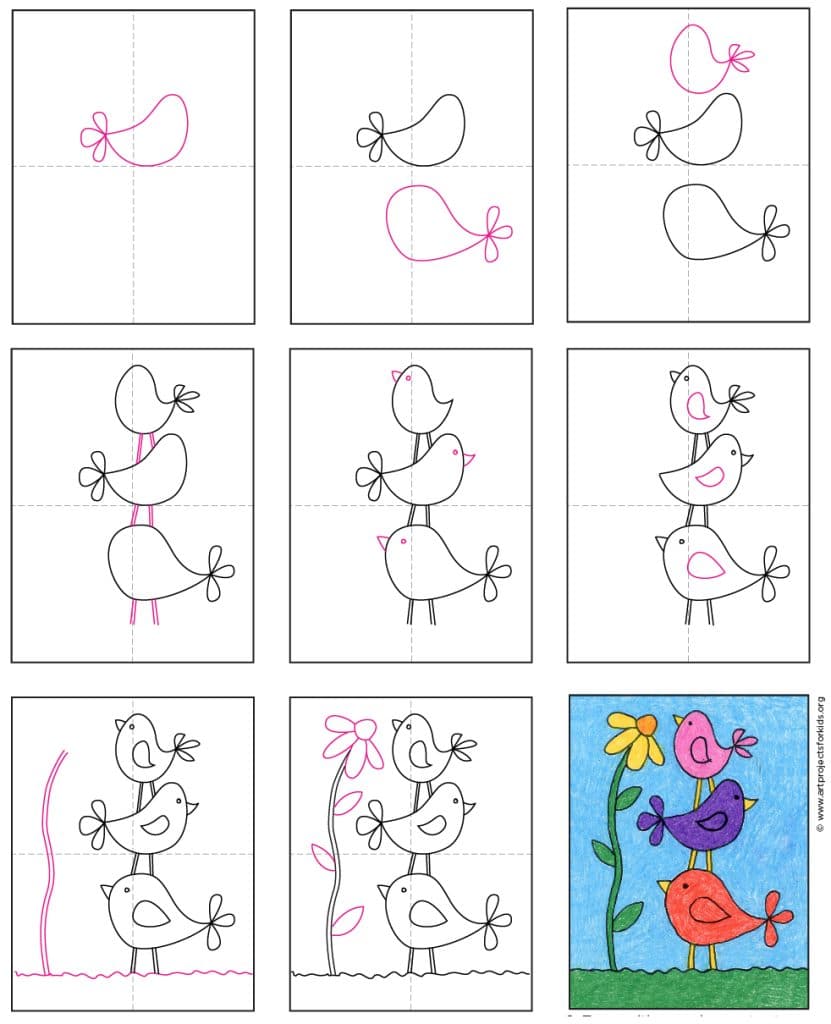 Simple Birds Coloring Page
Materials for How to Draw Simple Birds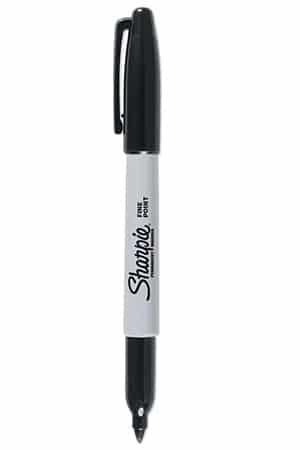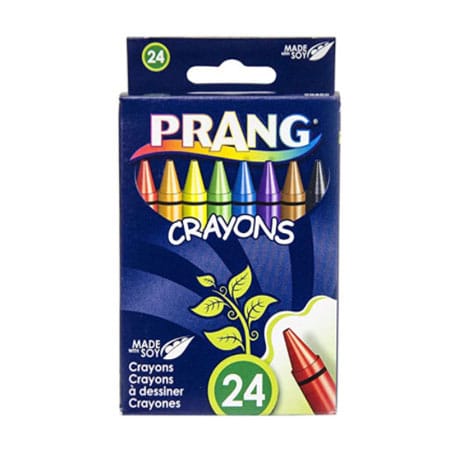 Step by Step Directions for How to Draw Simple Birds
Time needed: 1 hour.
How to Draw Simple Birds
Make guidelines. Draw middle bird, with the belly centered on the line.

Draw the larger bird below. Center the head on the middle line.

Draw the top bird, with head centered on the middle line.

Add the legs in between each.

Add the eyes and beaks.

Add wings on each bird.

Draw ground line and flower stem.

Add flower and leaves.

Trace with marker and color.
Simple Bird Drawing by Students
More Bird Drawing Projects