Here's an idea for how to draw simple birds. Stack them on top of each other, with the highest one looking at a pretty flower.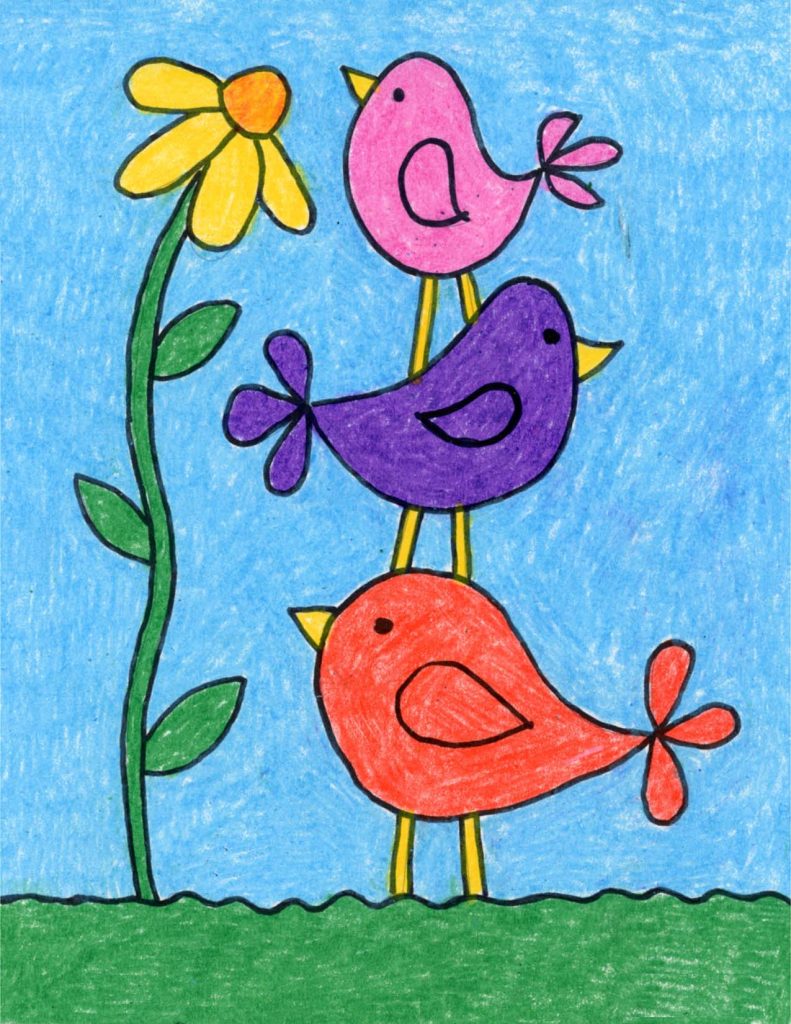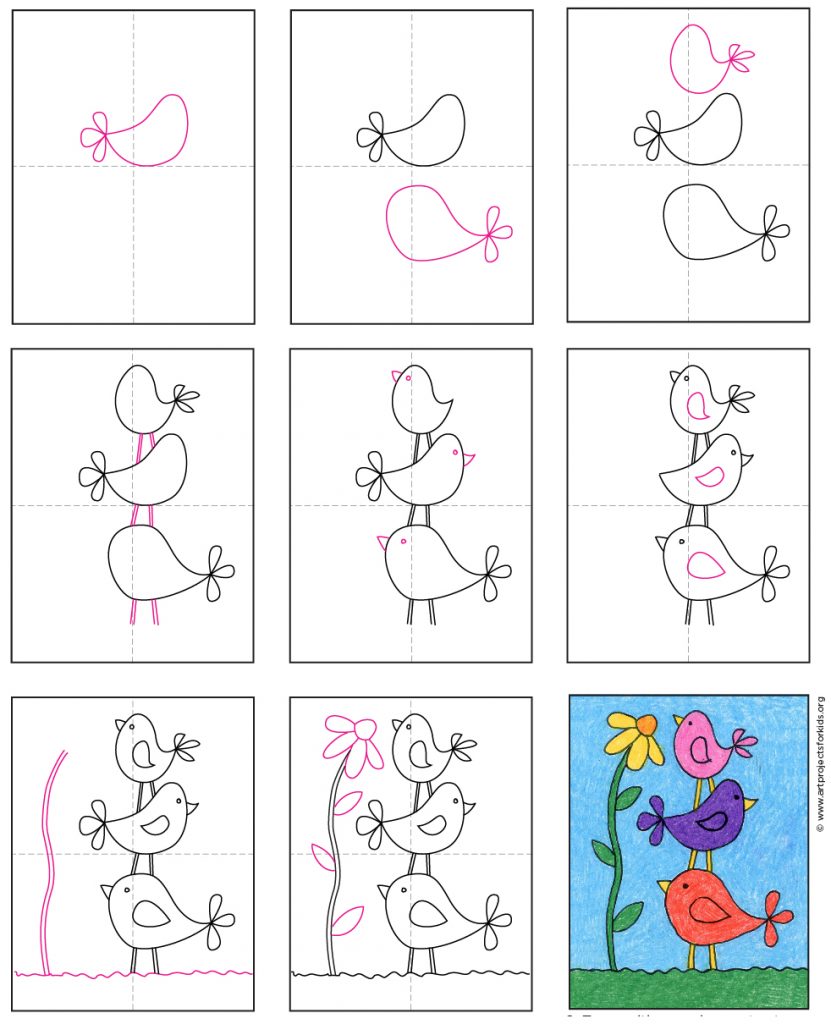 These little birds couldn't be any simpler, but they do need to be stacked with care to make them look balanced. (In fact, Balance is one of the Elements of Art so this would be good practice for that.) The key is to watch where each bird falls on the center line. The heads and backs need to be lined up to keep that nice balanced look.
MATERIALS
Drawing paper
Black marker
Crayons
DIRECTIONS
Time needed: 1 hour.
How to Draw Simple Birds
Make guidelines. Draw middle bird, with the belly centered on the line.

Draw the larger bird below. Center the head on the middle line.

Draw the top bird, with head centered on the middle line.

Add the legs in between each.

Add the eyes and beaks.

Add wings on each bird.

Draw ground line and flower stem.

Add flower and leaves.

Trace with marker and color.
STUDENT INSPIRATION
More Bird Drawing Projects