Easy How to Draw Simple Birds Tutorial Video and Birds Coloring Page
Below you'll find an easy step-by-step tutorial video for how to draw Simple Birds and a Birds Coloring Page. They don't get much simpler (or cuter!) than this.
Birds Tutorial Video
More about Simple Birds
Learning how to draw simple birds couldn't be any easier. These bodies are just a tear drop shape, and the tails a cluster of a few feathers. The idea of them sitting on top of each other to smell a flower makes an adorable drawing for all kinds of occasions.
What makes this drawing so pleasant to look at, is that the birds all seem to look very balanced. There is no indication that they are about to topple over.
Artists from the beginning of time have been trying to create a sense of balance with their art. Note: Balance is also one of the Elements of Art!
Join "The Daily Draw" below to get this free download!
Simple Birds Coloring Page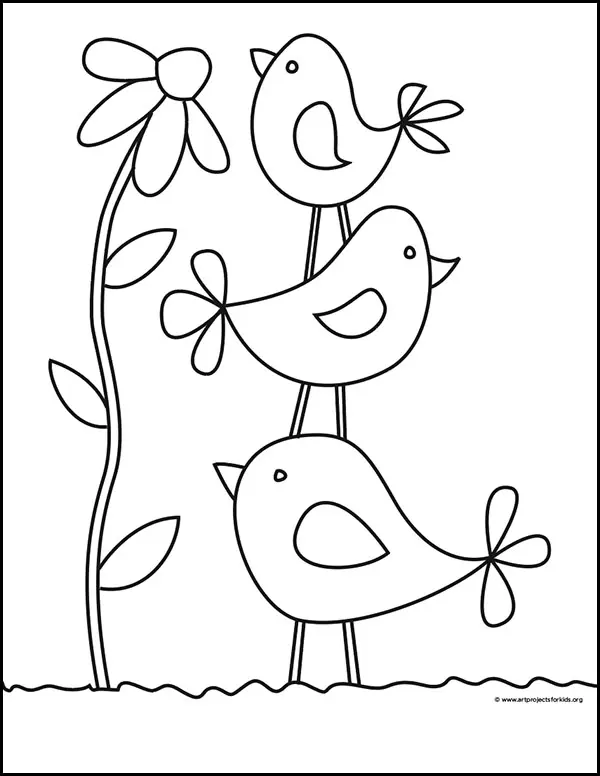 Tracing Page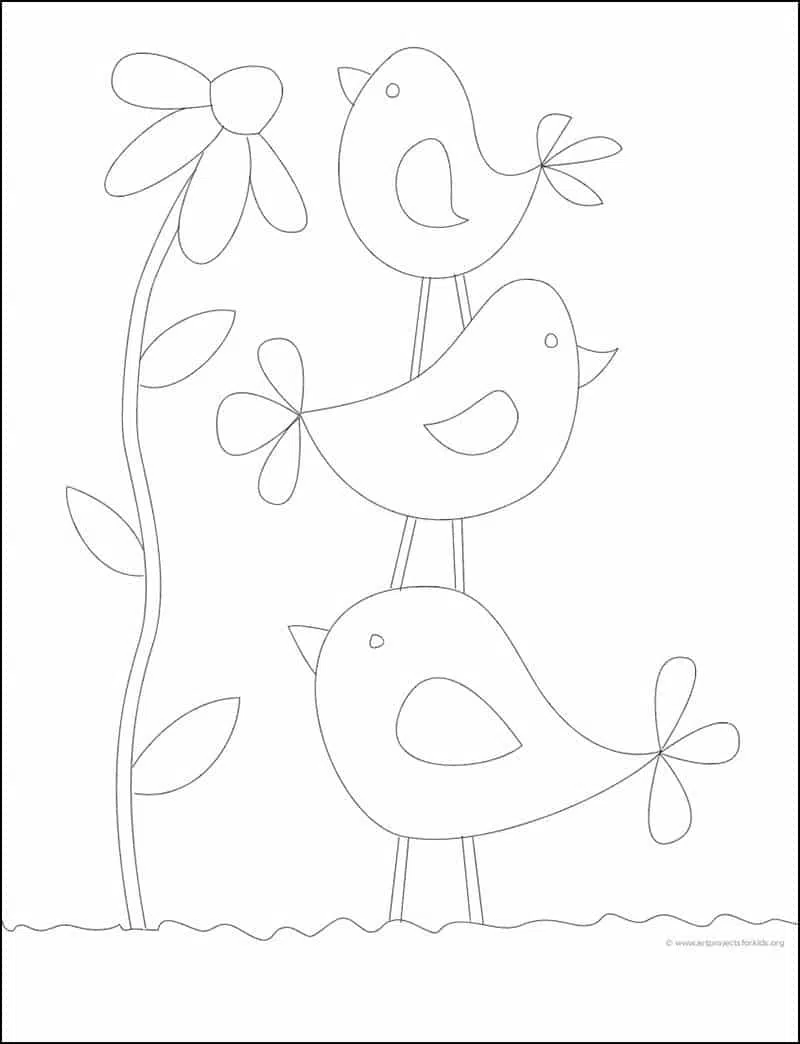 Materials
Drawing Paper. This is the good stuff you can buy in bulk for a good price.
Pencils. I like how this brand always makes nice dark lines.
Black Marker. A permanent marker will give you a dark black color.
Note: All of the above are Amazon affiliate links.
Step by Step Directions
Time needed: 1 hour
Draw a Simple Bird
Make guidelines. Draw middle bird, with the belly centered on the line.

Draw the larger bird below. Center the head on the middle line.

Draw the top bird, with head centered on the middle line.

Add the legs in between each.

Draw the eyes and beaks.

Add wings on each bird.

Draw ground line and flower stem.

Add flower and leaves.

Trace with marker and color.
Bird Drawing by Students
More Bird Drawing Projects