A step by step tutorial for an eagle drawing easy for young elementary students to follow. It's perfect for classes learning about American symbols.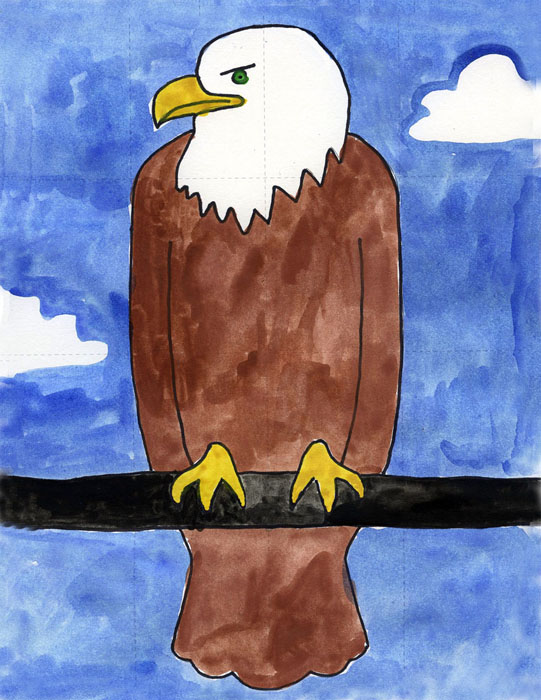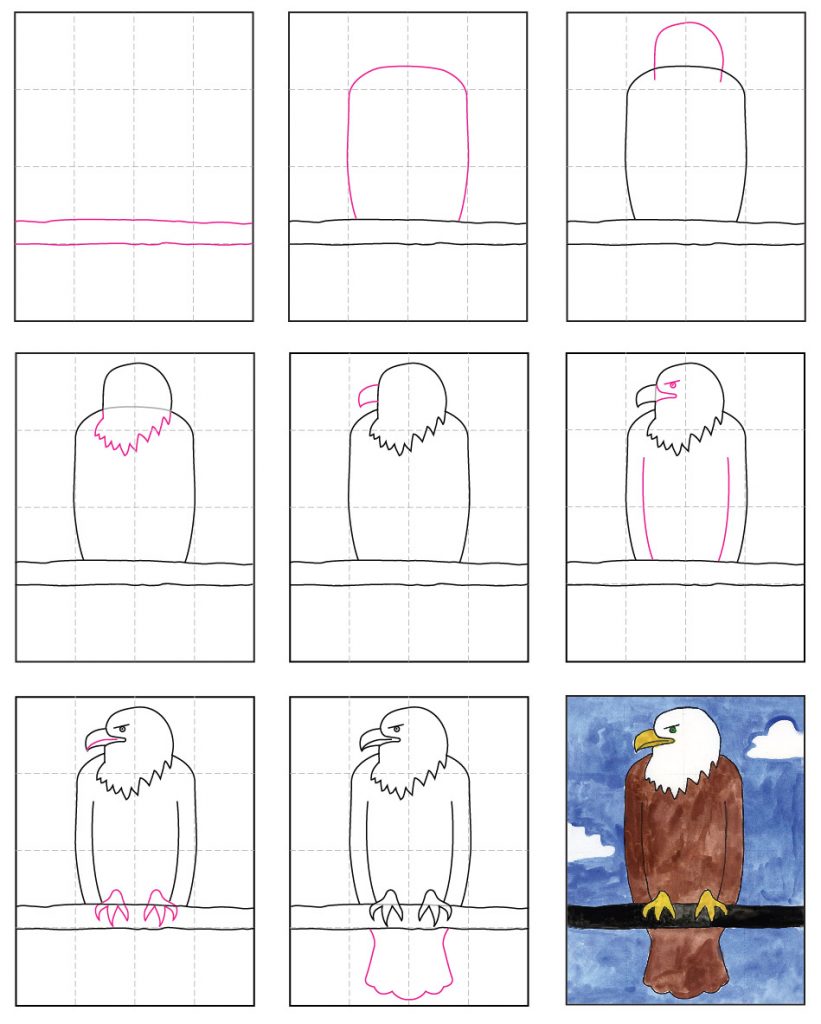 By placing him on a branch, and turning his head just a bit, students can focus on drawing his distinctive head and beak.
Here's a tip for painting clouds, try to just leave the edges white so they have a lighter look. So if you are painting, outline them with your sky paint and leave white. Or if you are coloring, draw them with your blue crayon before coloring around them. It's one little step that helps to make them look more realistic and let your eagle get all the attention.
MATERIALS
*The above product links are a referral. If you click through and take action, I'll be compensated a small amount, at no extra expense to you.
DIRECTIONS
Time needed: 1 hour.
How to draw an Eagle
Draw a branch.

Start the body.

Draw the top of the head.

Draw the feather line for the neck.

Add the beak.

Finish the face, and add wing lines.

Add line to beak. Draw two claws.

Erase the inside of the claws. Add a tail below the branch.

Trace the eagle and paint with tempera paints.