Easy How to Draw an Easter Egg Tutorial Video and Easter Egg Coloring Page
Below you'll find an easy step-by-step tutorial video for how to draw an Easter Egg and an Easter Egg Coloring Page. Students can learn how to make it look round with a few curved lines, instead of straight ones.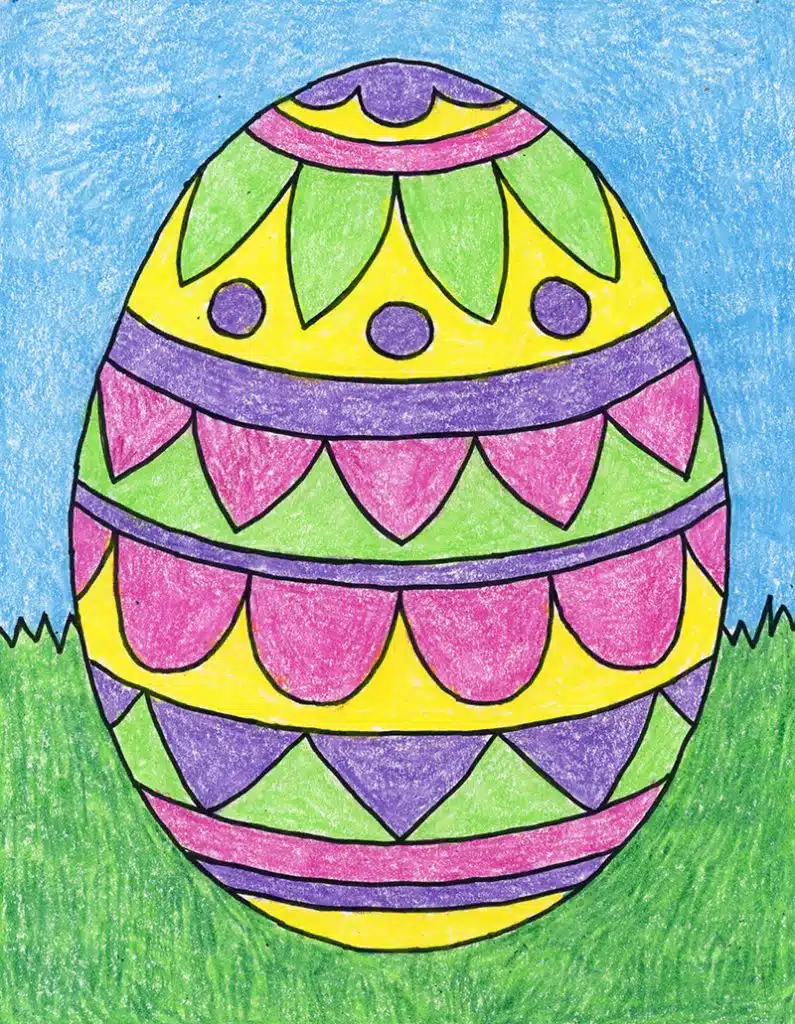 Easter Egg Tutorial Video
The best part about learning how to draw an Easter Egg is that it is so easy to make them look a little bit real. Students that are just learning how to draw will get a chance to instantly see what a difference a few lines can make. Draw an egg and add a bunch of straight lines across, and you get something that my be pretty, but totally flat. On the other hand, make those lines have a slight curve to them and you have an instantly looking round egg. That's what happens when a line goes around something round, and then is viewed from the side. And once students understand that concept, they can add the idea to all kinds of familiar round shapes. Makes for a great first lesson about drawing with dimension!
Use the Button below to download a PDF Tutorial
Easter Egg Coloring Page
Materials for an Easter Egg Drawing
Drawing Paper. This is the good stuff you can buy in bulk for a good price.
Pencils. I like how this brand always makes nice dark lines.
Black Marker. A permanent marker will give you a dark black color.
Note: All of the above are Amazon affiliate links.
Step by Step Directions for a Step by Step Drawing
Time needed: 45 minutes
Easter Egg in Nine Easy Steps
Draw the right side of the egg.

Then draw a matching left side.

Start drawing curved lines on the top.

Then add more curved lines below.

Start adding patterns near the top.

Add more patterns below, making sure they curve with the lines.

Add more patterns at the bottom.

Draw a grass line in the background.

Trace the egg with a marker and color.
More Fun Easter Drawing Projects