Easy How to Draw a Fairy Tutorial
Learn how to draw a fairy with a step by step tutorial. This one is actually a combination of lots of other popular fairy drawings found on the internet today.
One definition of a fairy is that it is a mythical creature that usually has a tiny human form and magical powers. That leaves a lot of options for what one actually looks like, but many movies and storybooks have thankfully given us lots of ideas to fill in the blanks. Tinkerbell is probably one of the more famous of fairies, but that doesn't mean they all have to be blond and blue-eyed.
This tutorial shows how to draw a fairy that looks like it walked off a Disney set, because hey, pretty wings and petal-inspired clothes are fun to draw. But after that, the hair and coloring can be whatever one wants their fairy to be.
Pin me to your Pinterest Board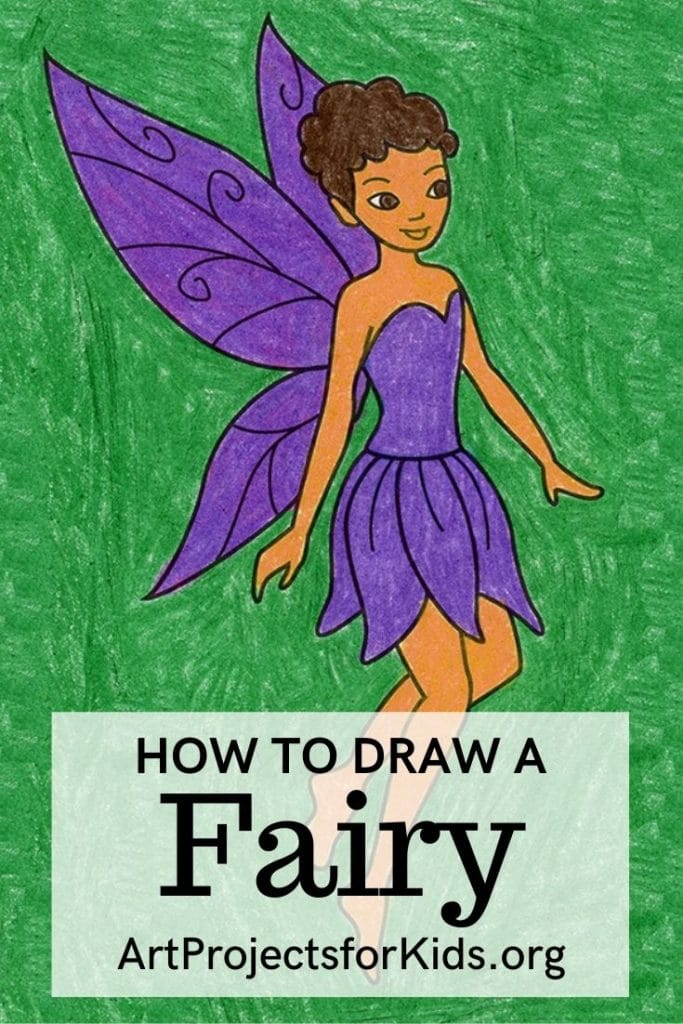 Use the Button below to Download a PDF Tutorial
Materials for How to Draw a Fairy
Directions for How to Draw a Fairy Step by Step
Time needed: 35 minutes.
How to Draw a Fairy
Draw the head

Add the torso below the head

Draw petals to make a skirt.

Add petal details and one bent leg.

Draw the other leg behind it.

Add hair to the head, add the face.

Erase lines, draw arms and a top line.

Erase line and draw two wings.

Trace with a marker and color.
More Fun Drawings of Girls