Easy How to Draw Wonder Woman Tutorial and Wonder Woman Coloring Page
Below you'll find an easy step-by-step tutorial for how to draw Wonder Woman and a Wonder Woman Coloring Page.
One of the most beloved and iconic DC Super Heroes of all time, Wonder Woman has stood for nearly eighty years as a symbol of truth, justice and equality. She is a founding member of the Justice League and said to be as beautiful as Aphrodite, wise as Athena, swifter than Hermes, and stronger than Hercules. Raised on the Paradise Island, Diana is an Amazon, like the figures of Greek legend, and her people's gift to humanity.
Now fans of Wonder Woman can learn how to draw her, and keep her super hero look, without getting lost in too many details. Her dress, boots and arm bands are made from pretty simples shapes, but still keep her classic Wonder Woman look that her fans know and love.
Use the Button below to Download a PDF Tutorial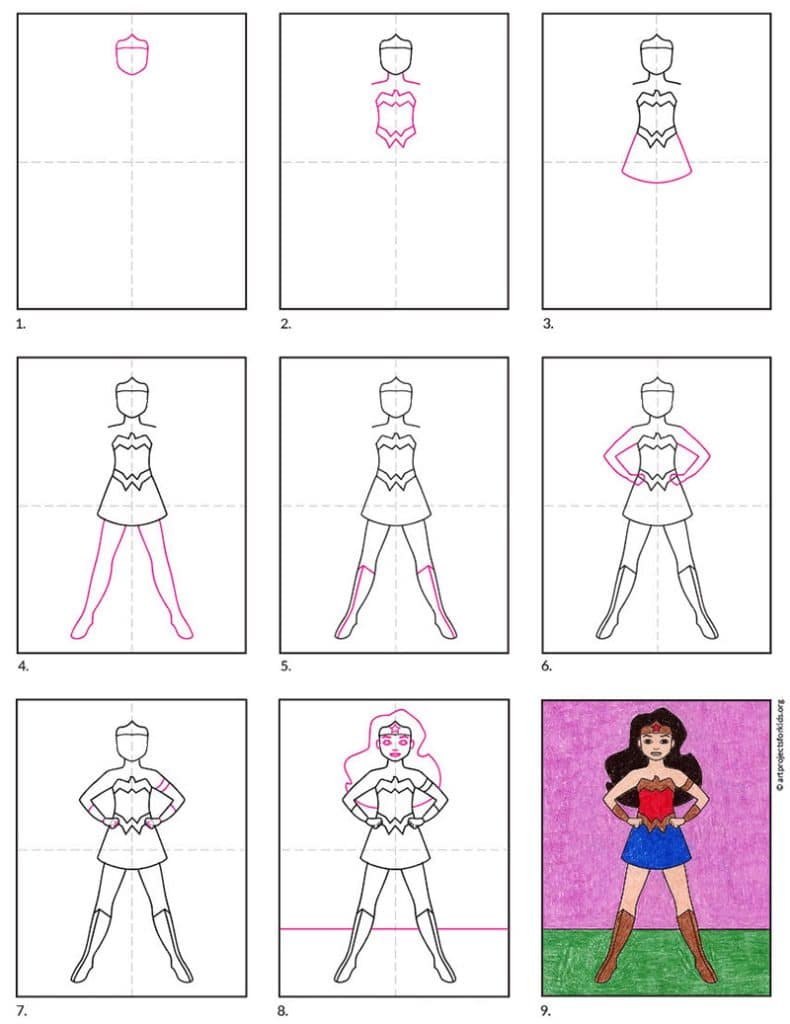 Wonder Woman Coloring Page
Materials for Wonder Woman Drawing
Directions to Draw Wonder Woman Step by Step
Time needed: 45 minutes.
How to Draw Wonder Woman
Draw the head and band on top.

Add the shoulders and bodice shape.

Draw a skirt underneath.

Add two legs.

Draw boot lines.

Finish the two arms and hands.

Erase inside hands, and bands.

Draw the face, hair and horizon line.

Trace with a marker and color.
Save me to your Pinterest Board!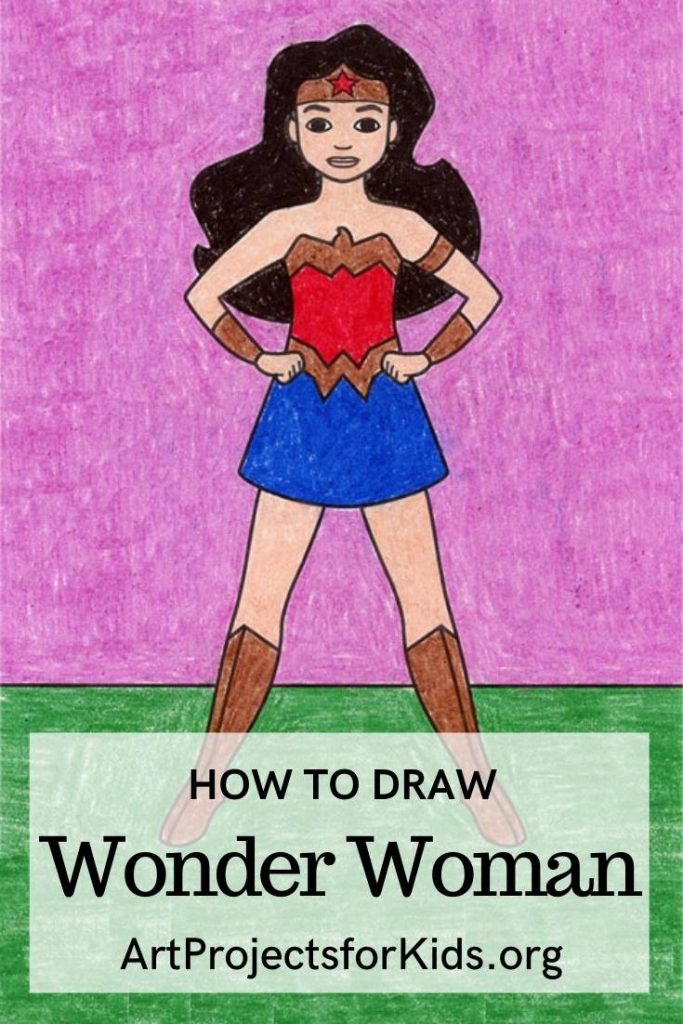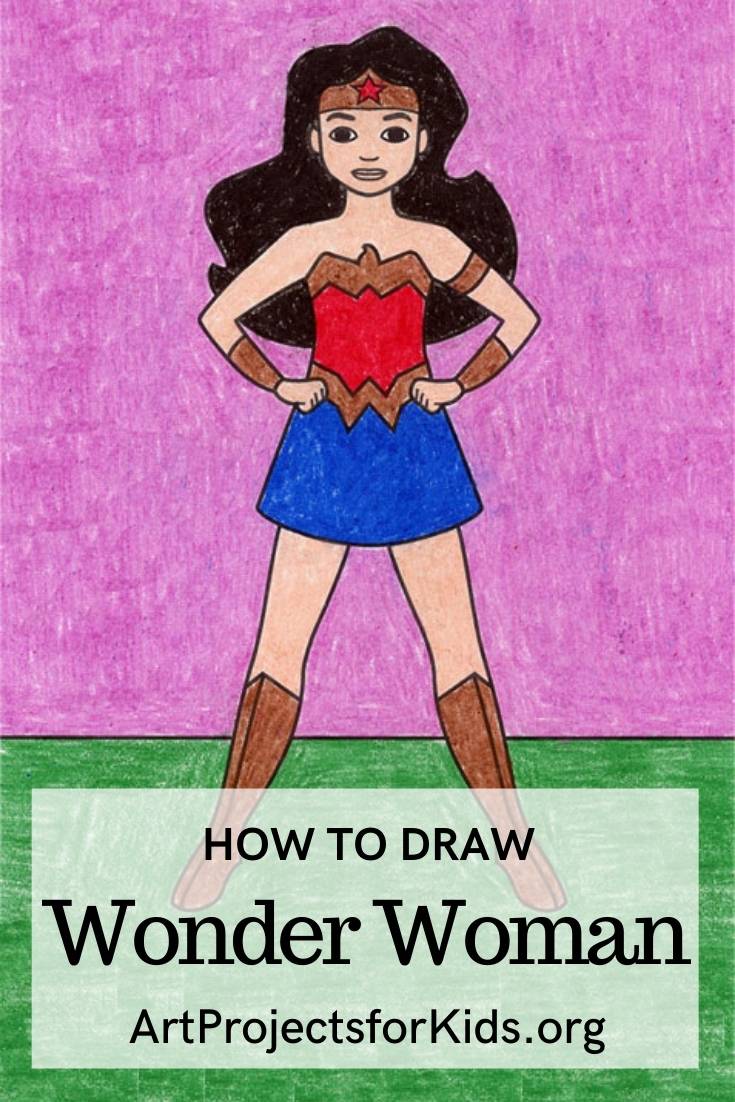 More fun Women to Draw