Easy How to Draw Hello Kitty Tutorial Video and Hello Kitty Coloring Page
Below you'll find an easy step-by-step tutorial video for how to draw Hello Kitty and a Hello Kitty Coloring Page. As cartoon drawings go, this is one of the sweetest — and easiest!
Hello Kitty Drawing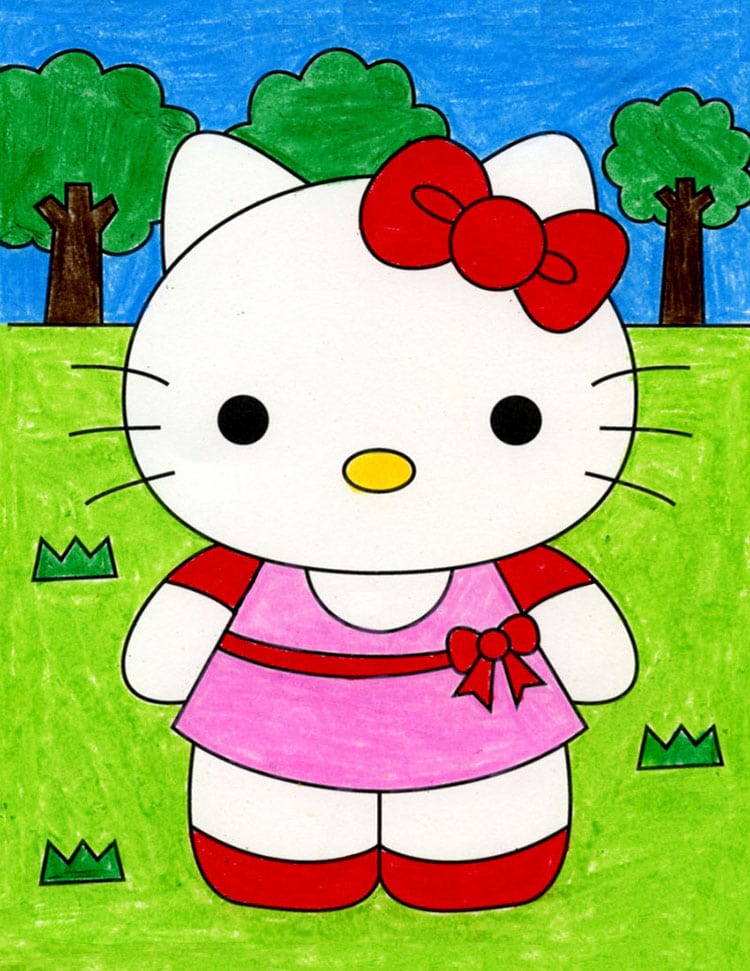 Can you believe that the fictional character Hello Kitty, was created over 40 years ago? That's some kind of staying power. Now students that are fascinated with her simple sweet image can learn how to draw Hello Kitty in just a few simple steps. Not only is it easy to download this step-by-step tutorial below, it's got an added feature now too. Just scan the QR code in the first step to get a direct link to my YouTube video. Students will be able to easily see me draw Hello Kitty first, or follow along at the same time. Having new options for learning how to draw is always a good thing!
Use Button below to download a PDF with a QR Code!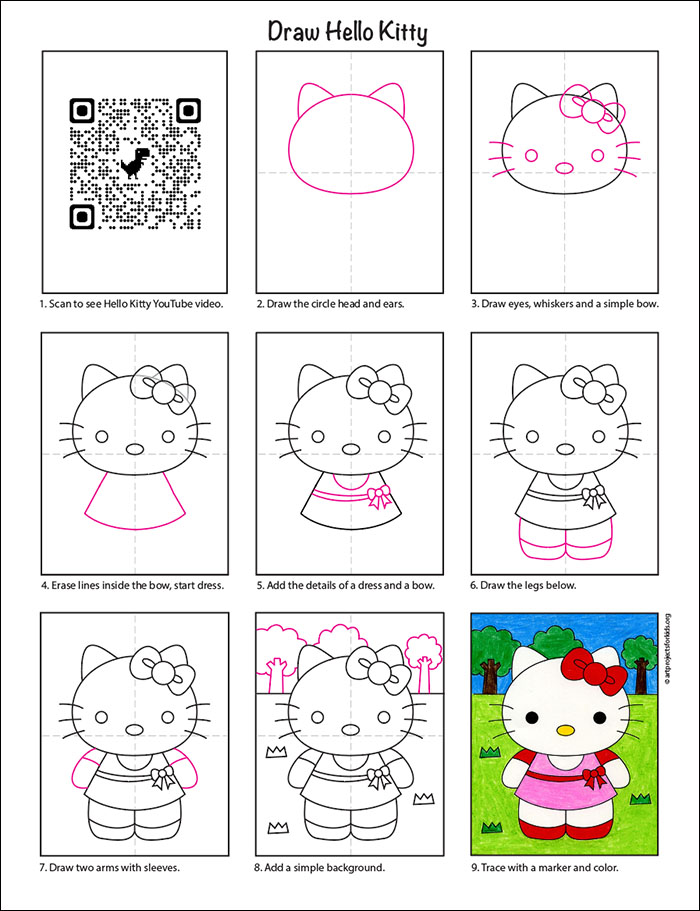 Hello Kitty Coloring Page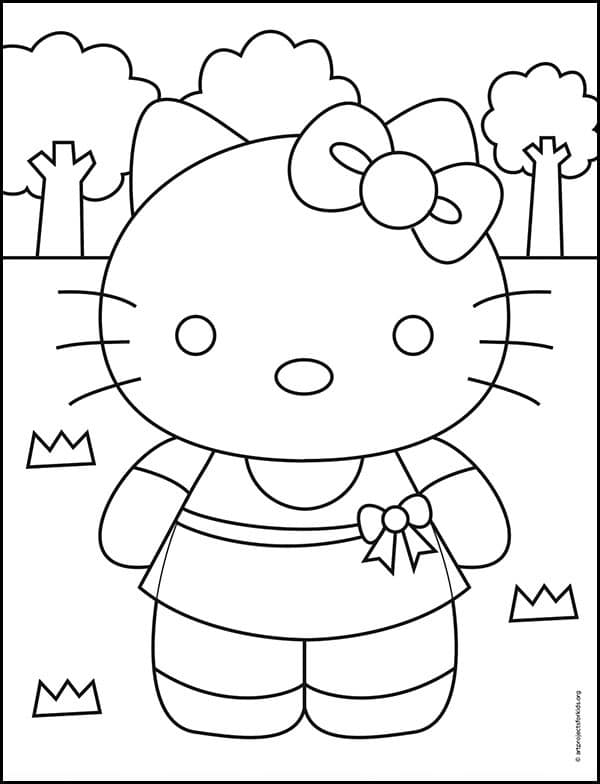 Hello Kitty Drawing Tutorial Video
Materials
Drawing Paper. This is the good stuff you can buy in bulk for a good price.
Pencils. I like how this brand always makes nice dark lines.
Black Marker. A permanent marker will give you a dark black color.
Note: All of the above are Amazon affiliate links.
Step by Step Directions
Time needed: 45 minutes.
How to Draw Hello Kitty Step by Step
Draw the circle head.

Add noses, eyes, ears, whiskers.

Draw a single bow.

Erase the lines inside the bow.

Draw the dress with a bow.

Add the legs below.

Draw two arms with sleeves.

Add a simple background.

Trace with a marker and color.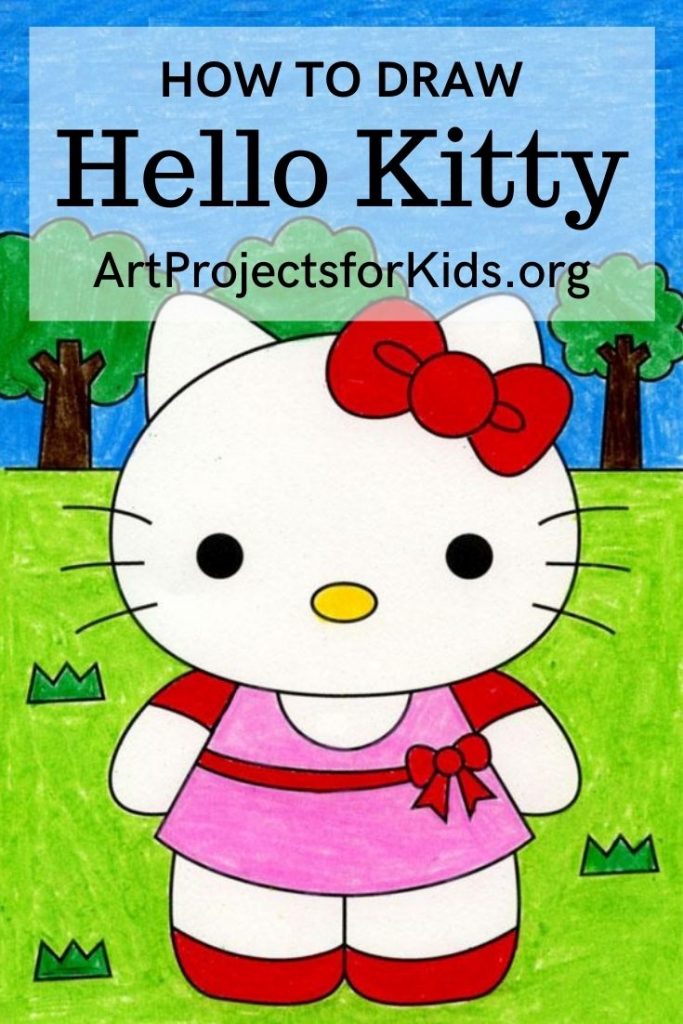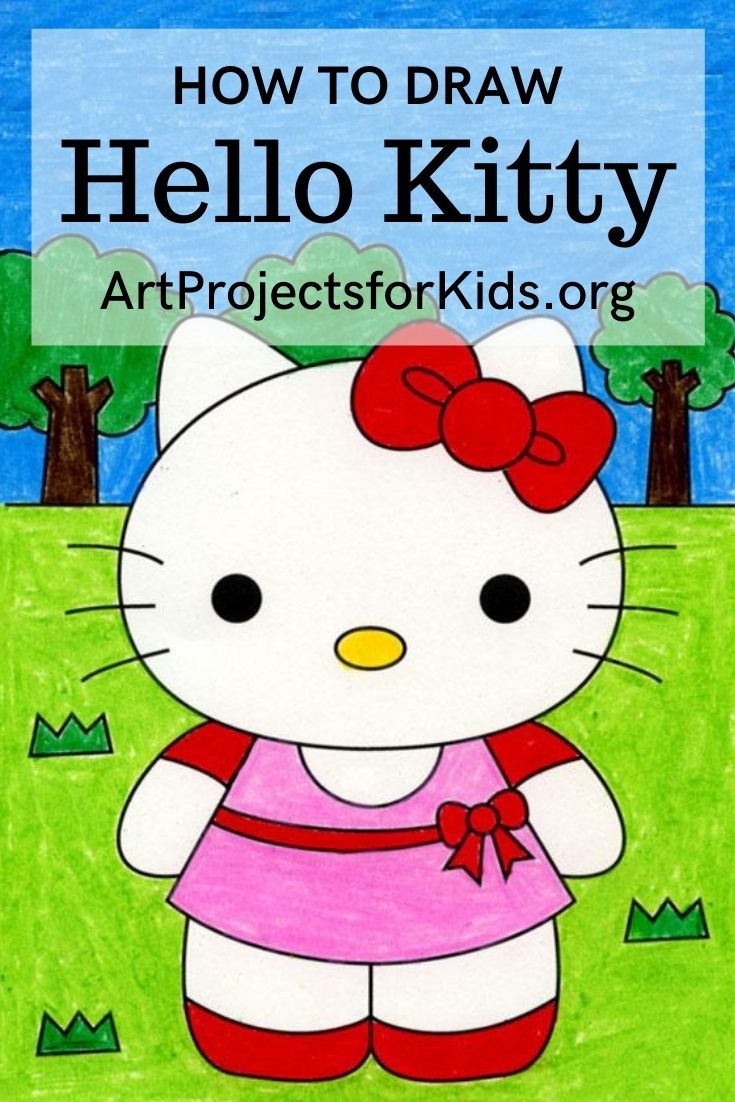 More Cartoon Characters to Draw