Learn how to draw a Sunset with this easy step by step tutorial. A curvy road makes it extra pretty!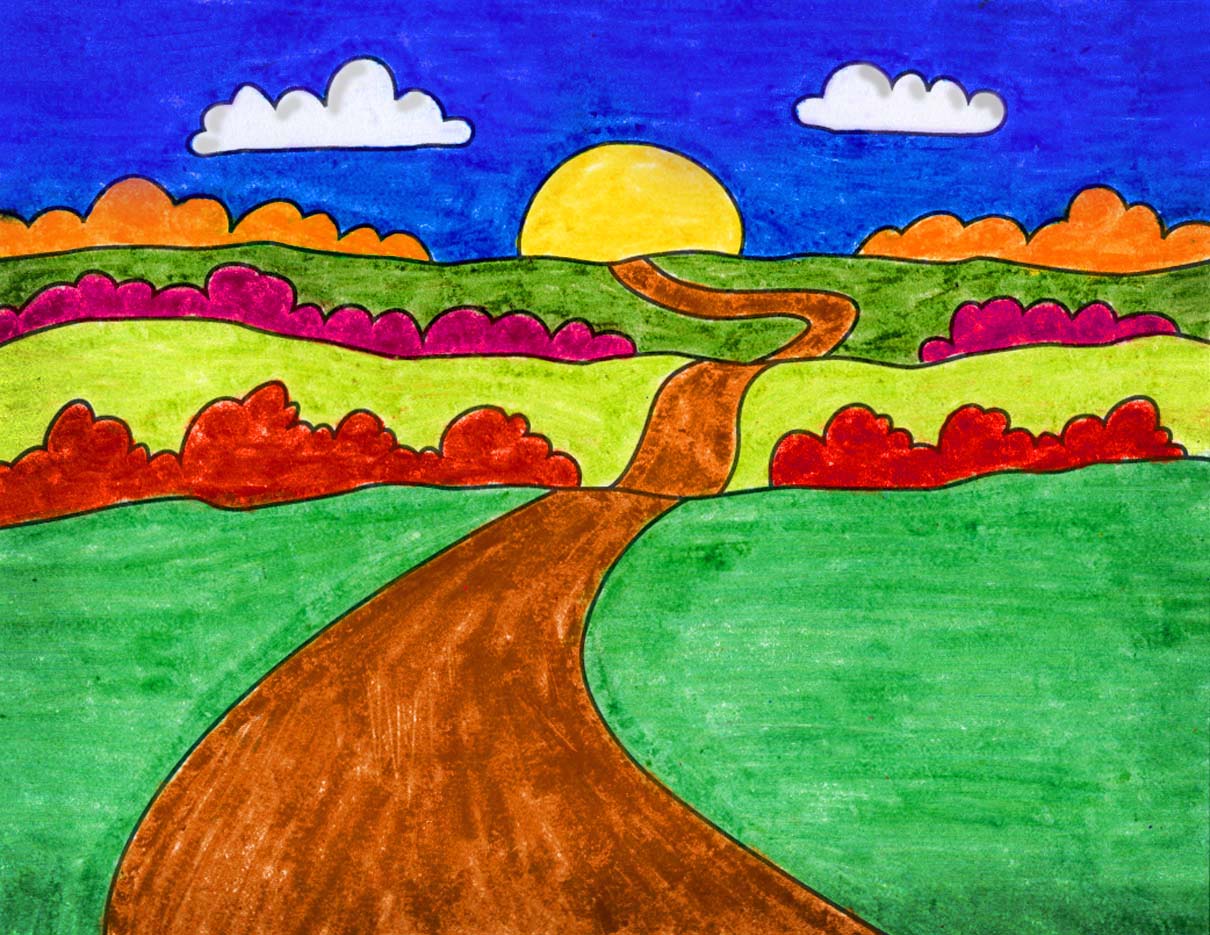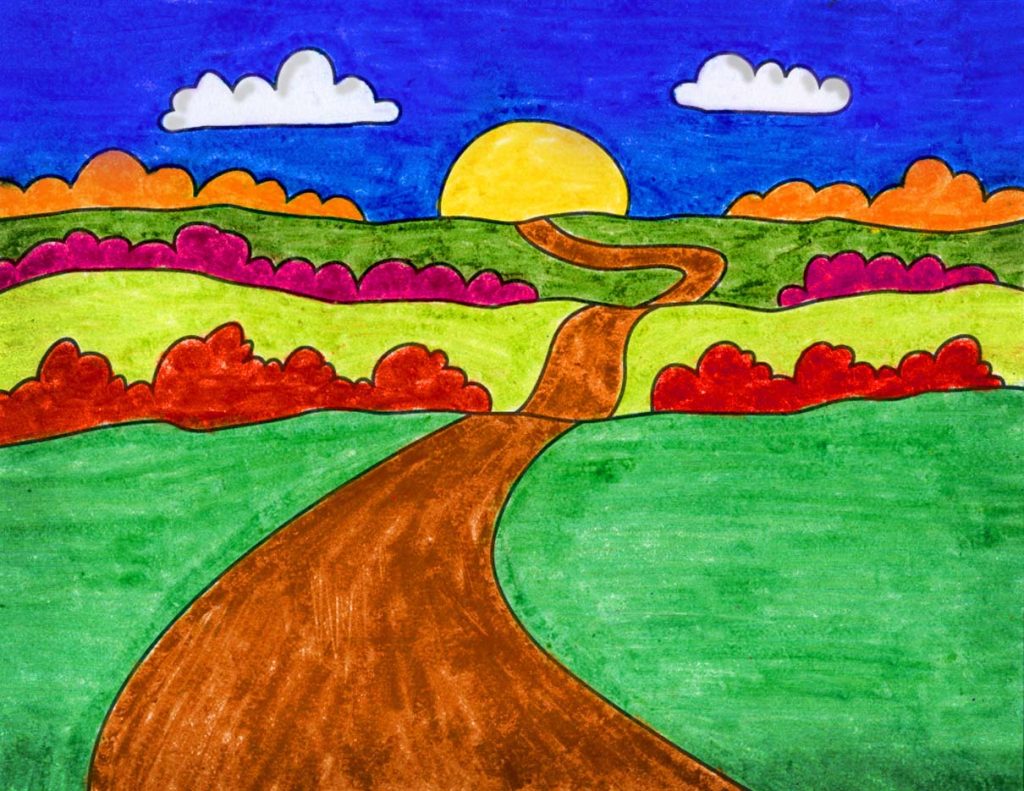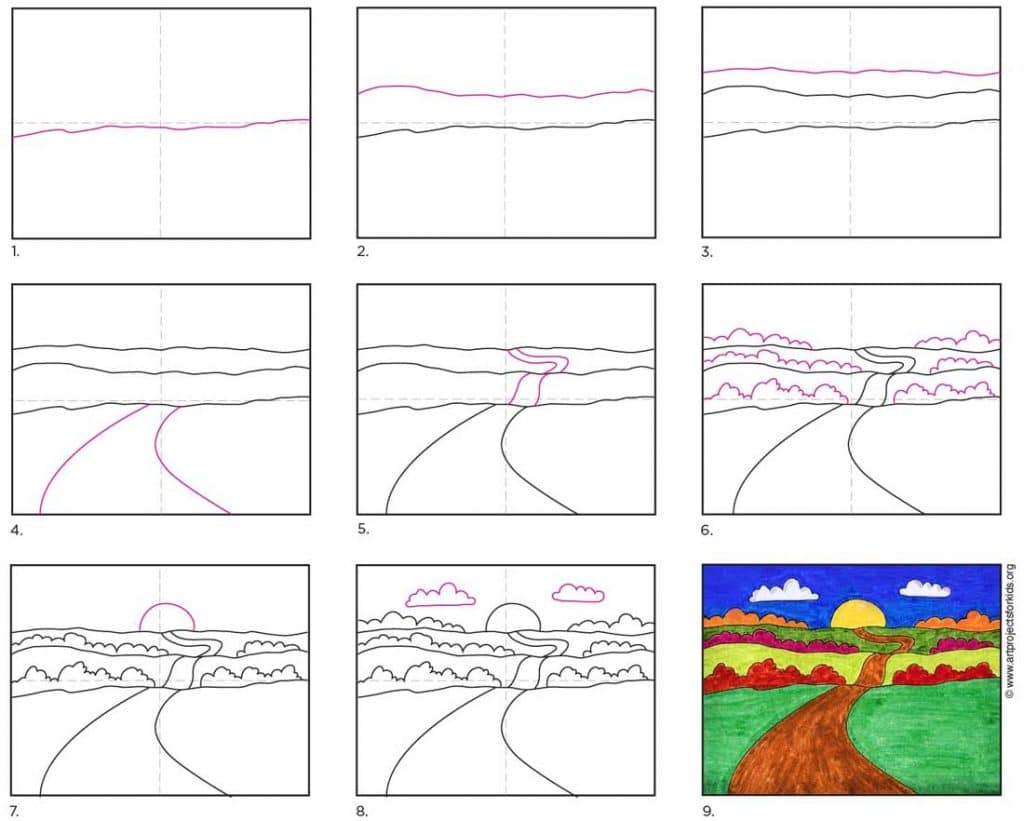 This is another landscape tutorial that will help young students think more about layers in their artwork. This drawing has three very distinct sections of hills that will easily connect to the fore, middle and background concept.
To add a little more perspective, a winding road gradually gets smaller and smaller and trails off to the setting sun. It's an easy way to give the drawing even more intrest and depth.
Finally, when it comes time to color, the choices could easily be adapted for the seasons. This drawing has some fall foliage going on, but springtime colors with pinks and yellows would be really pretty too!
MATERIALS
Drawing paper
Black marker
Crayons
DIRECTIONS
Time needed: 30 minutes.
How to Draw Sunset Hills
Draw a line for the first hill.

Draw a line for the second hill.

Draw a line for the third hill.

Start the road in the foreground.

Add the next two sections of the road.

Draw bushy trees on each hill.

Draw the setting sun.

Finish with clouds.

Trace with marker and color.
More Landscape Drawing Projects