Easy How to Draw a Chicken Tutorial and Chicken Coloring Page
Below you'll find an easy step-by-step tutorial for a chicken drawing that is a bit more colorful than your average white version. This one focuses on one of the more colorful breeds.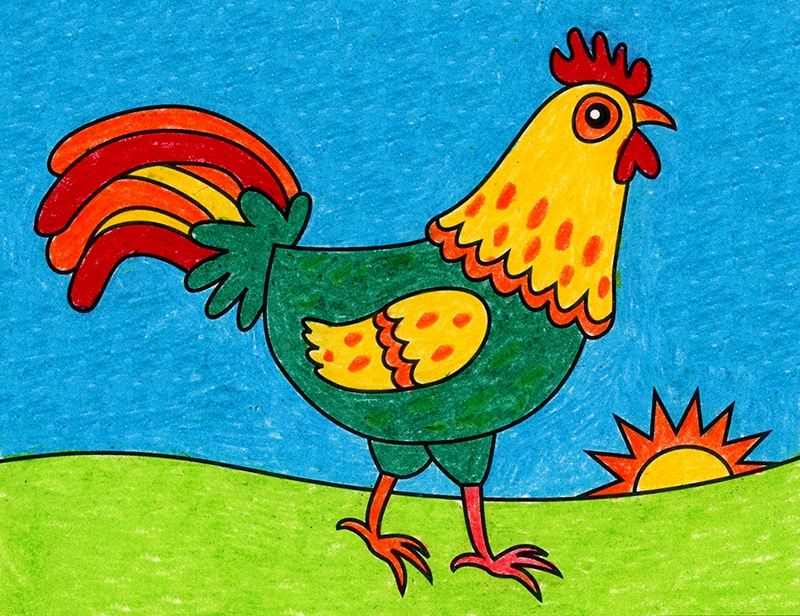 If you'd just like to learn how to draw a chicken that is a little more on the colorful side, and not just mostly white, then this new tutorial will help. It shows students where they can add some extra details which can all be filled with fun colors and spots. In real life, those feathers and spots are rather intricate, and might look like they are tricky to draw. That's why tutorials can help so much, as they simplify those shapes, and show how to draw them one step at a time.
Chickens were first known as the "bird that gives birth every day" in 15th-century BC Egypt, and humans have been keeping chickens primarily for their egg producing abilities ever since.
Use Button below to Download a PDF Tutorial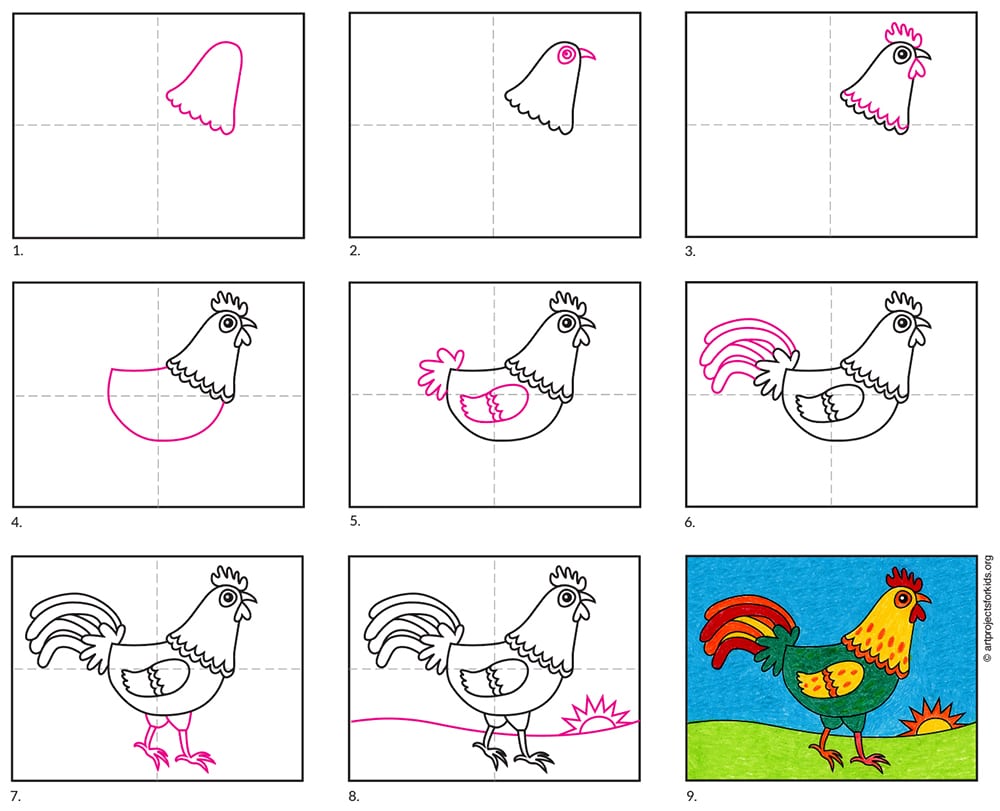 Chicken Coloring Page
Materials
Drawing Paper. This is the good stuff you can buy in bulk for a good price.
Pencils. I like how this brand always makes nice dark lines.
Black Marker. A permanent marker will give you a dark black color.
Note: All of the above are Amazon affiliate links.
Step by Step Directions for a Chicken Drawing
Time needed: 30 minutes.
Chicken Tutorial
Start with the head shape.

Add an eye and beak.

Draw a comb, wattle and scallop line.

Draw a body attached to the head.

Add the wing and start the burst of the tail.

Draw the feathers coming out of the burst.

Add the two legs below.

Finish with a background hill and a sun.

Trace with marker and color.
More Barnyard Drawing Projects