Honor the life of an amazing woman by learning how to draw Harriet Tubman. She holds a special place in American history as an brave abolitionist and political activist.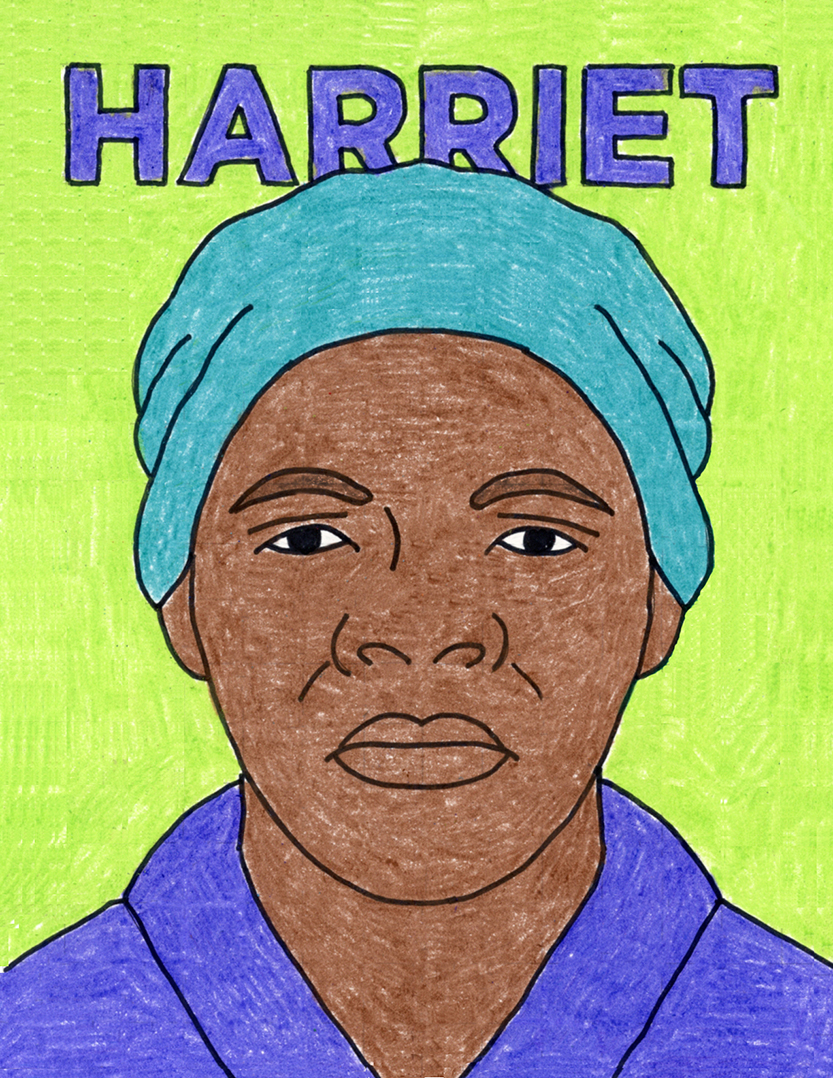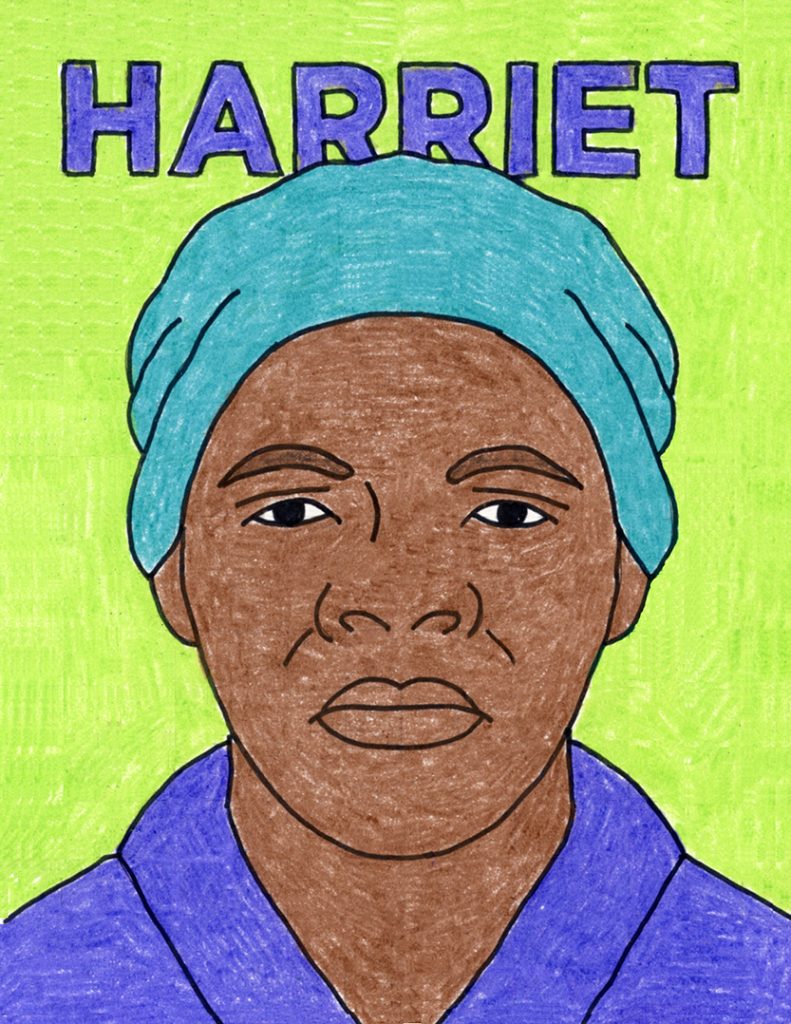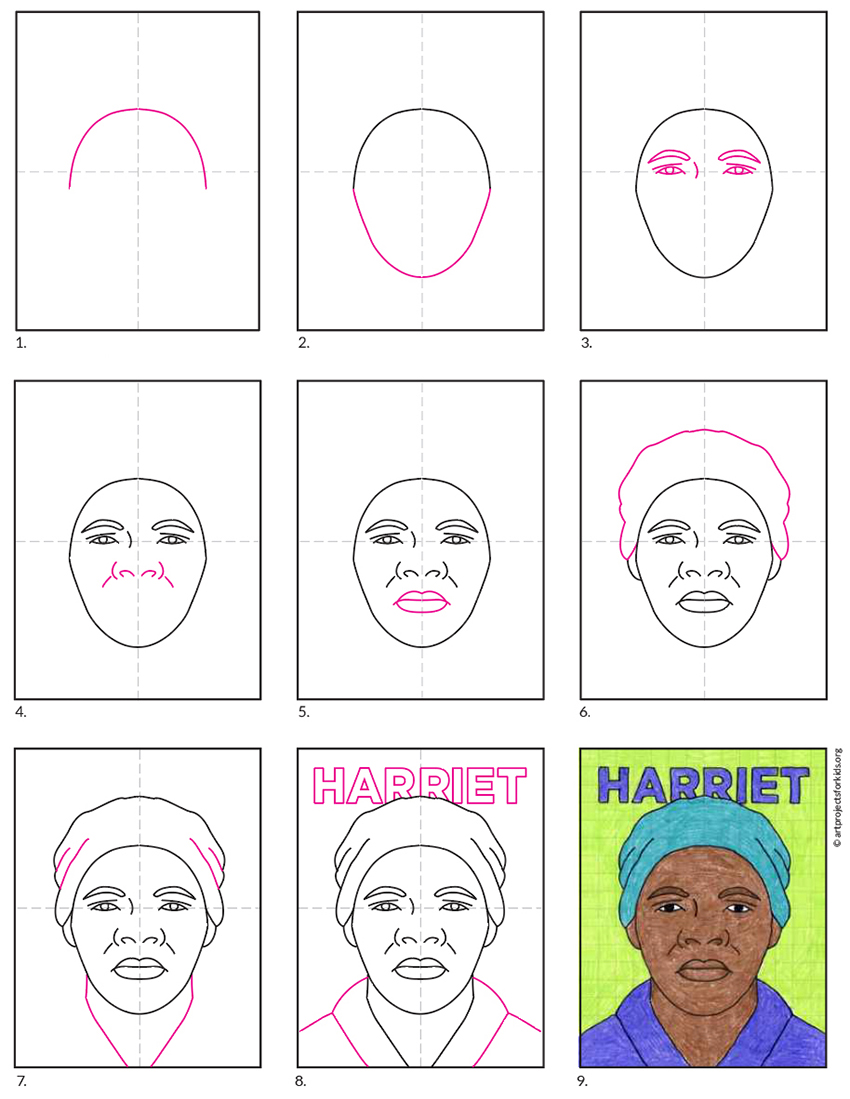 Harriet Tubman was once enslaved, but then escaped and helped others gain their freedom as one of the leaders of the Underground Railroad. She also served as a scout, spy, guerrilla soldier, and nurse for the Union Army during the Civil War, and was considered the first African American woman to serve in the military.
To get the same colors as seen in my sample, I recommend the Prang crayons. They seem to have a richer variety of skin tones, including those that work well for African American portraits. In fact, all the colors seem to end up looking almost like oil pastels, when filled in well, at a fraction of the cost.
MATERIALS
Drawing paper
Black marker
Crayons
DIRECTIONS
Time needed: 1 hour.
How to Draw Harriet Tubman
Draw the top of the head.

Add the bottom of the head.

Draw two eyes and brows.

Draw the nose below.

Add the mouth.

Draw the outside of the scarf.

Add scarf lines and the neck.

Finish the shirt and add block letters above.

Trace with marker and color with crayons. (Prang has great skin colors.)
Student art from Laurel Academy in Seattle, WA
More Black History Month Drawings