Easy How to Draw a Simple Fox Tutorial and Fox Coloring Page
Below you'll find an easy step-by-step tutorial for how to draw a Simple Fox and Fox Coloring Page. Now you have all kinds of options to draw one!
How to Draw a Fox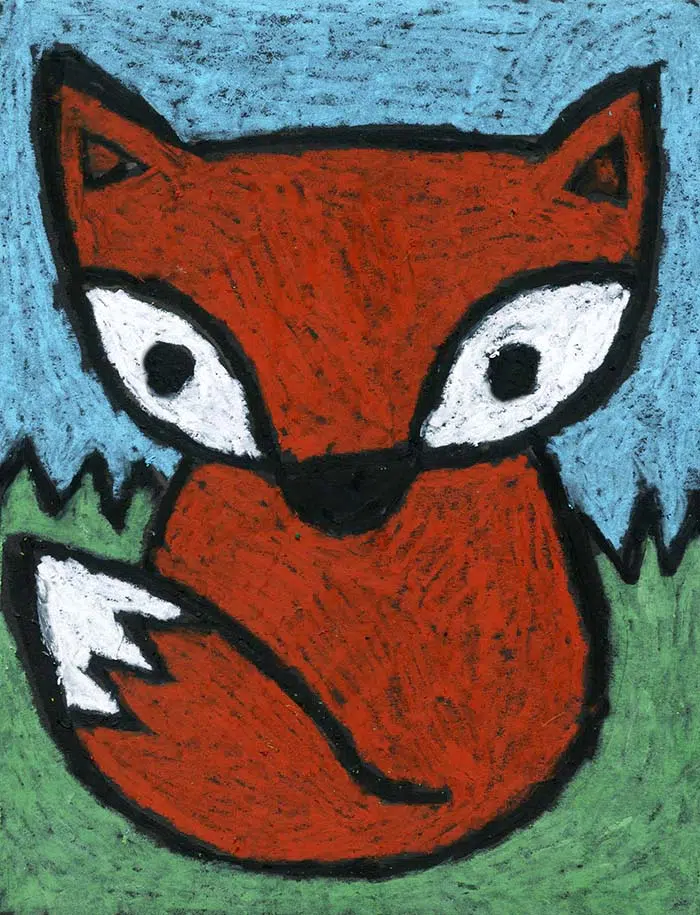 Fox Tutorial Video
When you learn how to draw a simple fox that keeps all the recognizable features of that animal, you store it away in your "keeper" file, and try it with all kinds of different media. This simple fox drawing, which was inspired by some simple clip art years ago. It used to be a staple with kinders when I was still working in the classroom. Telling students to "draw a large U at the top of their paper" and so on, was something they could understand and made the rest of the drawing kind of fall into place. Oil pastels, which generally create much thicker and smudgier lines, can really shine here. Their rough quality makes them look rather textured, which is perfect for the coat of a furry fox.
Join "The Daily Draw" and get this instant download!
Baby Fox Coloring Page
Materials for a Baby Fox Drawing
Black Card Stock Paper. The blacks are so much darker than black construction paper, and it's easier to draw on.
Pencils. Don't waste your money on the cheapest brand. These make nice dark lines.
Oil Pastels. This is the brand I have used for years on all my murals. The rich color just glides on the paper. Note: All of the above are Amazon affiliate links.
Directions to Draw a Baby Fox
Time needed: 45 minutes
Step by step directions to draw a Baby Fox
Draw a large U shape.

Add two angled lines and connect to finish the top of the head.

Draw a half circle for the nose.

Add lines and circles for eyes.

Start the two shoulders with two lines.

Continue the bottom line around to left.

Add a line to turn it into a tail.

Add zig zag lines and triangles inside the ear.

Trace and color.
Already a Subscriber? Thanks, then use the download button below
Draw a Simple Fox
Simple Fox Coloring Page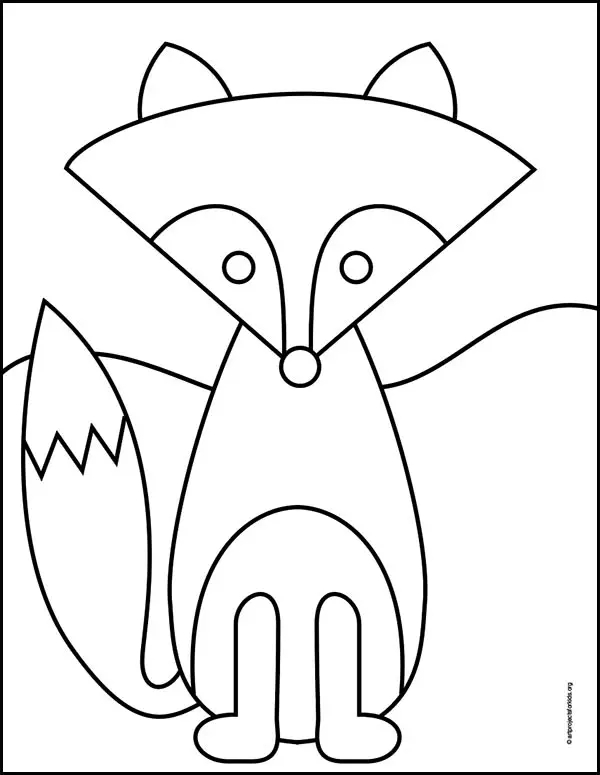 Materials to Draw a Fox
Drawing Paper. This is the good stuff you can buy in bulk for a good price.
Pencils. I like how this brand always makes nice dark lines.
Black Marker. A permanent marker will give you a dark black color.
Note: All of the above are Amazon affiliate links.
More Fun Forest Animals to Draw