Below you'll find an easy step-by-step tutorial for how to draw a Swan and a Swan Coloring Page. Draw lightly so the white body can stay nice and white.
Students looking to learn how to draw a swan may just want to admire their graceful beauty. It is fun to see how well one can capture the elegant way they float along on the water, complete with the beautiful curve of their necks.
Only swans, over the years, have so closely come to symbolize beauty, love, light and grace. Even ballets and operas have been dedicated to this very idea!
The drawing tutorial below will show young artists how they can draw a very simple, yet very lovely swan. The outstretched wings and downward look of the head make a beautiful profile that is still very easy to draw.
Save me to your Pinterest Board!
Use the Button below to Download a PDF Tutorial
Swan Coloring Page
Materials for Swan Drawing
Black Sharpie Marker. These fine point permanent marker pens make nice black outlines, have a good tip for coloring, and never bleed when they get wet. Use them with good ventilation and add extra paper underneath to protect your tables.
Prang Crayons. These are a bit softer than other crayons so they sometimes look like oil pastels. They also have a some nice brown shades that Crayola does not have unless you buy their larger boxes.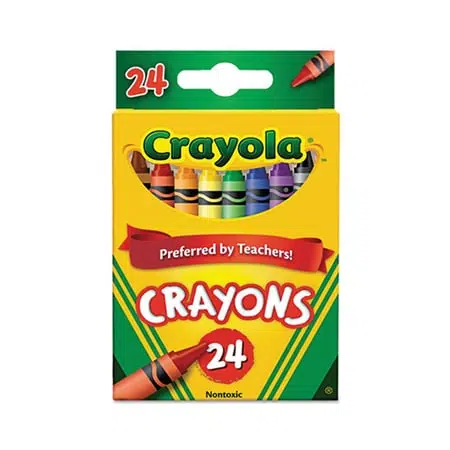 Crayola Crayons. The reliable brand that always works well. The 24 pack has some of my favorite golden orange and yellow colors that seem a bit richer and warmer than the ones Prang has.
Step by Step Directions for a Swan Drawing
Time needed: 1 hour.
How to Draw a Swan
Start with a wide U shape.

Add an angled line.

Draw the feather ends

Finish wing lines.

Start the curvy neck.

Finish the neck and head.

Add eyes and a beak. Draw the other back wing.

Draw the water line and rings.

Trace with a marker and color.
Student Artwork
Sketch a Swan
More Fun Bird Drawing Projects