Learn how to draw a Rabbit with a little added action. Stretched out legs and blown back ears do the trick.
Here's one more rabbit or bunny drawing option for those that enjoy celebrating spring holidays. This one has a simple profile view and a stretched out body to show what they look like on the run. Not to much detail, but enough to make him or her look like they are really moving along!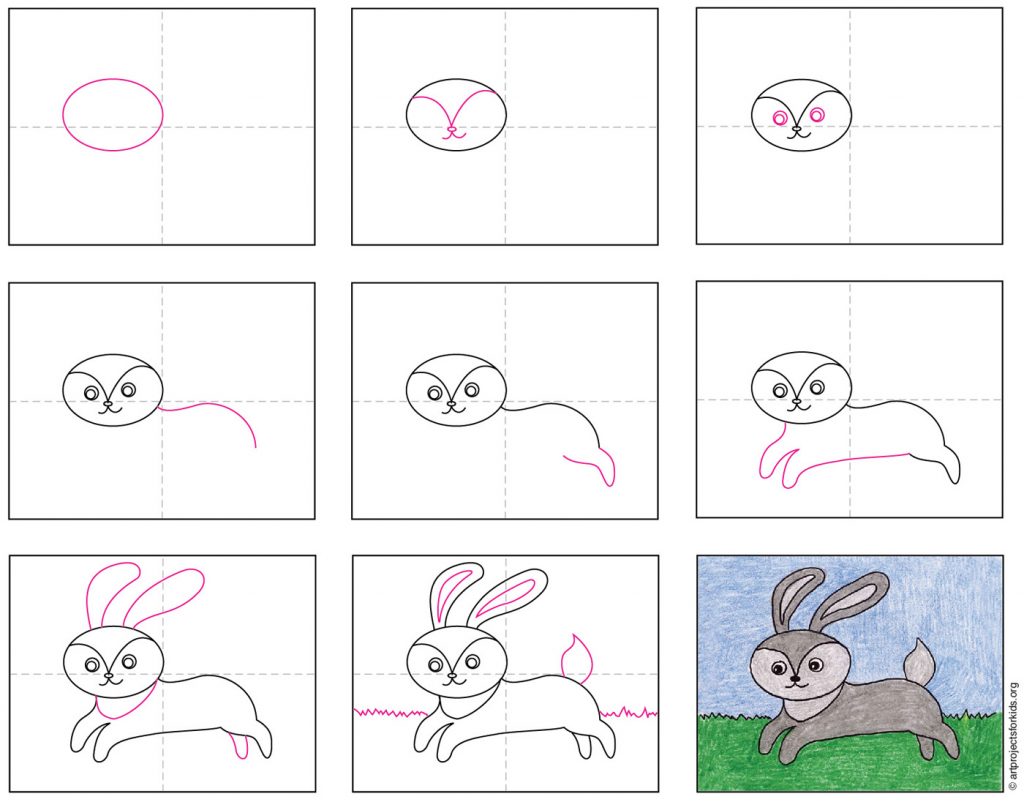 MATERIALS
Drawing paper
Black marker
Crayons
DIRECTIONS
Time needed: 1 hour.
How to Draw a Rabbit
Draw an oval head.

Start the face.

Draw the two eyes.

Start the back.

Add the leg below.

Finish with the front legs.

Add ears and chest line. Add other back leg.

Draw inside ears and tail. Add a grass line.

Trace with a marker and color.