Learn how to draw a bunny face, and then turn it into a line drawing project. Lots of skinny lines will add a kind of furry texture.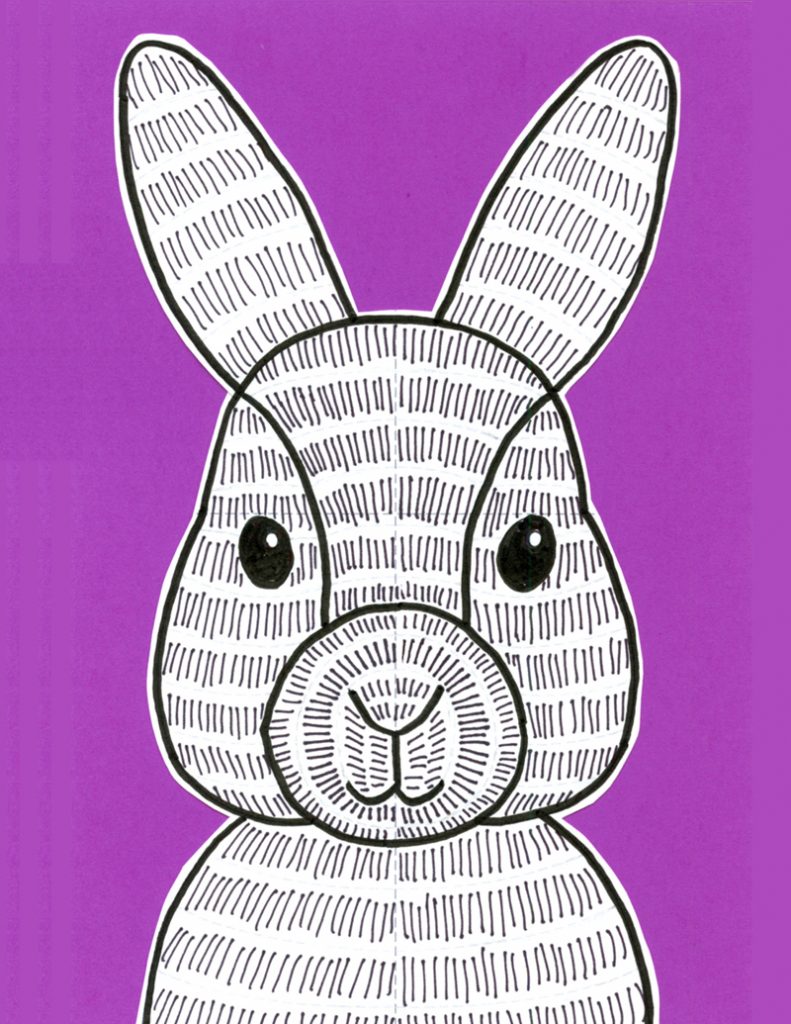 There must be an artist somewhere who originated this look of a furry bunny line drawing, as many variations have been all over Pinterest for awhile now. It is a great idea, having the black and white drawing on the colored background, but the examples I saw were either to complex or way too simple. As in, coloring page simple.
Who needs that when the basic bunny head is really pretty easy to draw? And if students then lightly plan some rows with a pencil, lots of skinny marker lines can be added in an organized way.
Lastly, cut him out, leaving a bit of a white edge, glue to a sheet of your favorite color of paper and you have fun drawing with lots of contrast too. (Psst, one of the Principles of Design!)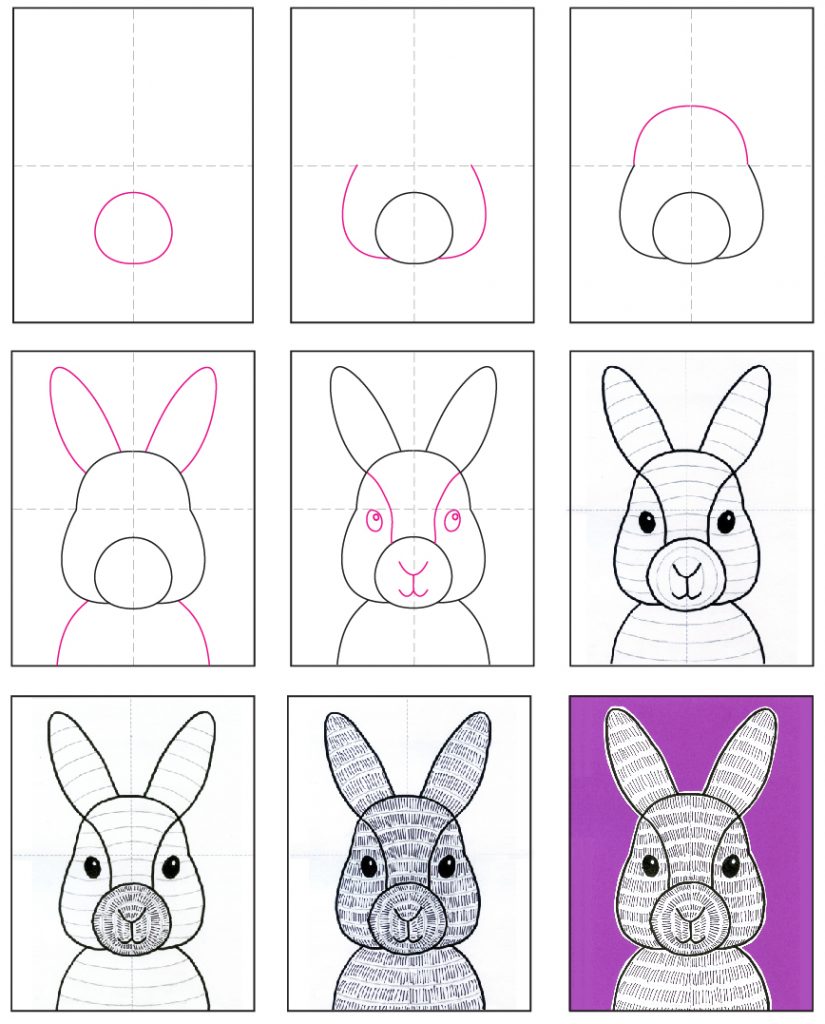 MATERIALS
Draw a Bunny Face PDF Tutorial (click to open)
White card stock paper
Colored card stock paper
Black Sharpie marker, fine tip
Black Sharpie marker, ultra fine tip
Scissors
DIRECTIONS
Time needed: 1 hour.
Draw a Bunny Face
Draw a circle.

Start the cheeks.

Draw the top of the head.

Add shoulders and ears.

Add mouth and eyes.

Trace with a thick marker. Draw rows lightly with pencil.

Start fur lines with a thin marker.

Continue until they are filled. Erase the pencil lines.

Cut out and glue to a sheet of colored paper.
---
Another Bunny Drawing Project