Learn how to draw a bunny face, and then turn it into a line drawing project. Lots of skinny lines will add a kind of furry texture.
There must be an artist somewhere who originated this look of a furry bunny line drawing, as many variations have been all over Pinterest for awhile now. It is a great idea, having the black and white drawing on the colored background, but the examples I saw were either to complex or way too simple. As in, coloring page simple.
Who needs that when the basic bunny head is really pretty easy to draw? And if students then lightly plan some rows with a pencil, lots of skinny marker lines can be added in an organized way.
Lastly, cut him out, leaving a bit of a white edge, glue to a sheet of your favorite color of paper and you have fun drawing with lots of contrast too. (Psst, one of the Principles of Design!)
Use Button below to Download a PDF Tutorial
RECOMMENDED MATERIALS
Black Sharpie Marker. These fine point permanent marker pens make nice black outlines, have a good tip for coloring, and never bleed when they get wet. Use them with good ventilation and add extra paper underneath to protect your tables.
Prang Crayons. These are a bit softer than other crayons so they sometimes look like oil pastels. They also have a some nice brown shades that Crayola does not have unless you buy their larger boxes.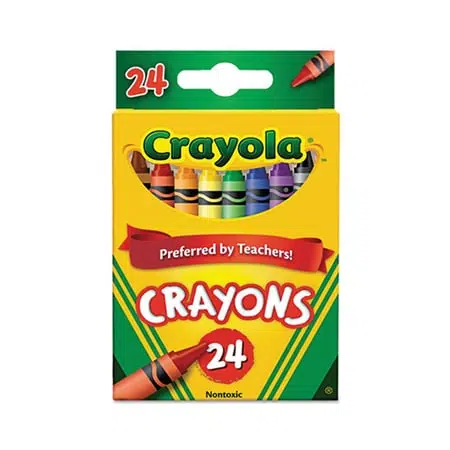 Crayola Crayons. The reliable brand that always works well. The 24 pack has some of my favorite golden orange and yellow colors that seem a bit richer and warmer than the ones Prang has.
DIRECTIONS
Time needed: 1 hour.
Draw a Bunny Face
Draw a circle.

Start the cheeks.

Draw the top of the head.

Add shoulders and ears.

Add mouth and eyes.

Trace with a thick marker. Draw rows lightly with pencil.

Start fur lines with a thin marker.

Continue until they are filled. Erase the pencil lines.

Cut out and glue to a sheet of colored paper.
---
Another Bunny Drawing Project