Learn how to draw a Romero Britto cat with this Pop Art style tutorial. It's all about drawing with lots of bright colors and patterns.
Romero Britto was born in Brazil and had a modest childhood. Today he is an internationally renowned pop artist. His use of vibrant colors and eye-catching patterns help him spread a message of optimism and love around the globe.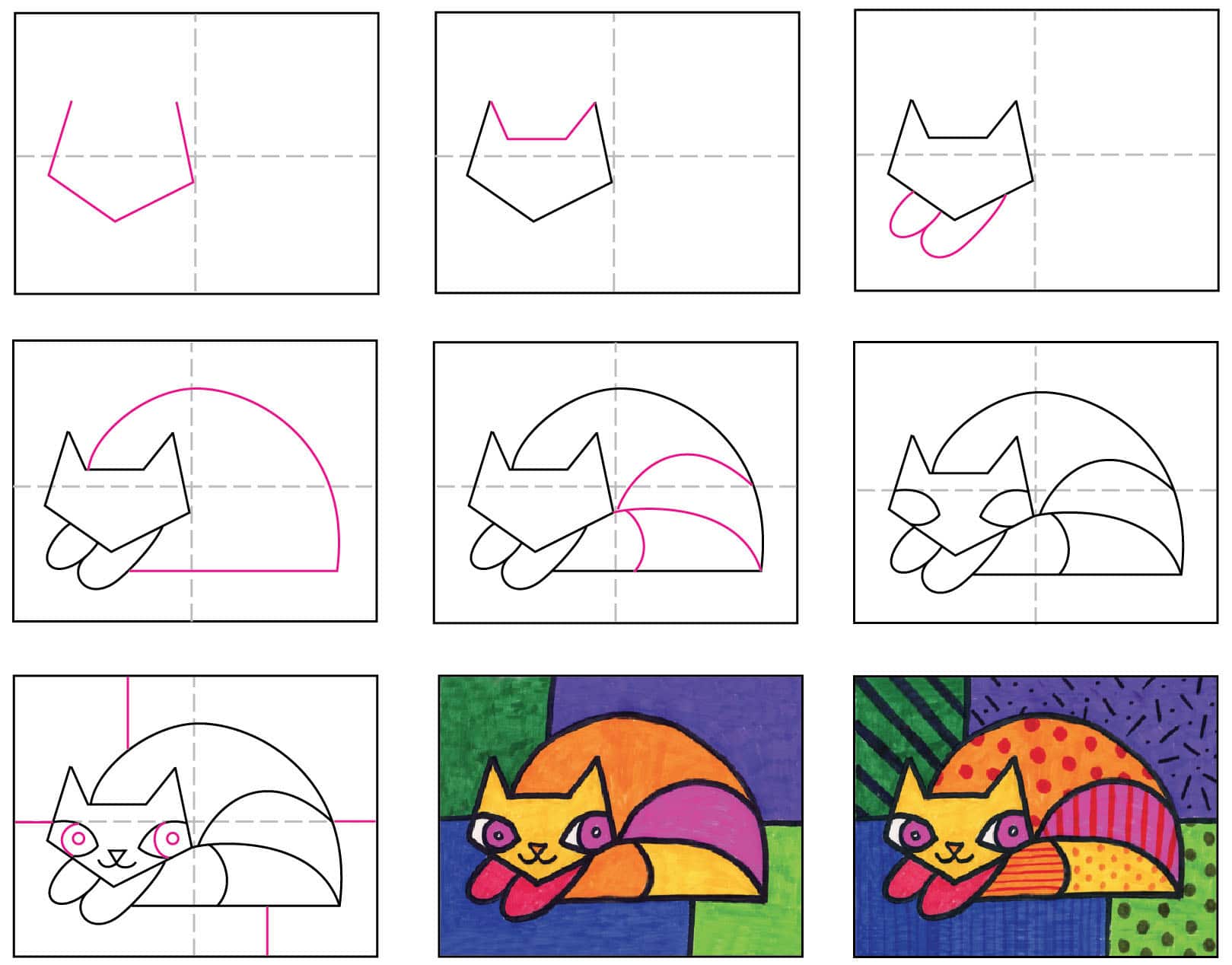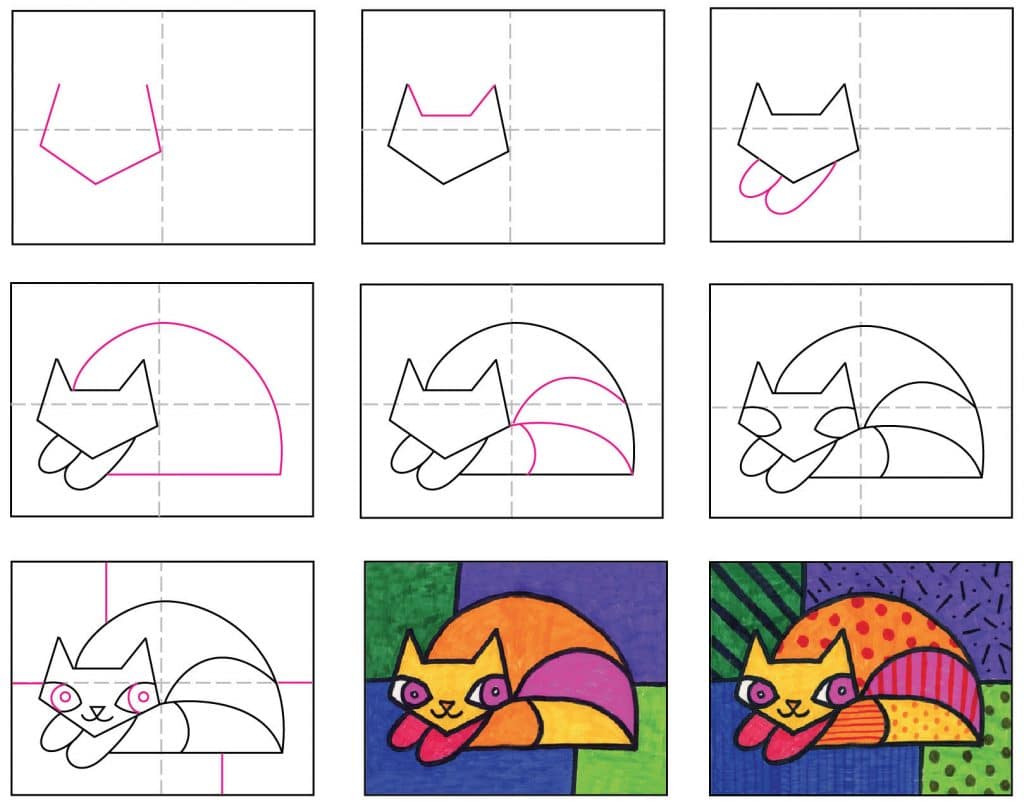 MATERIALS
Paper
Markers
Marker, black chisel tip
DIRECTIONS
Time needed: 1 hour.
How to Draw a Britto Cat
Make guidelines. Start the head.

Connect the top with two ears.

Draw two paws.

Add a large half circle.

Draw three curved lines.

Draw the outside of the eyes.

Draw inside eyes. Divide the background with 4 lines.

Lastly, add more colored patterns on top.

Trace with a very thick black marker and fill in shapes.
More Pop Art Drawing Projects