Learn how to draw an Op Art cube for a fun Op Art lesson. A dot to dot guide is included to help students get started.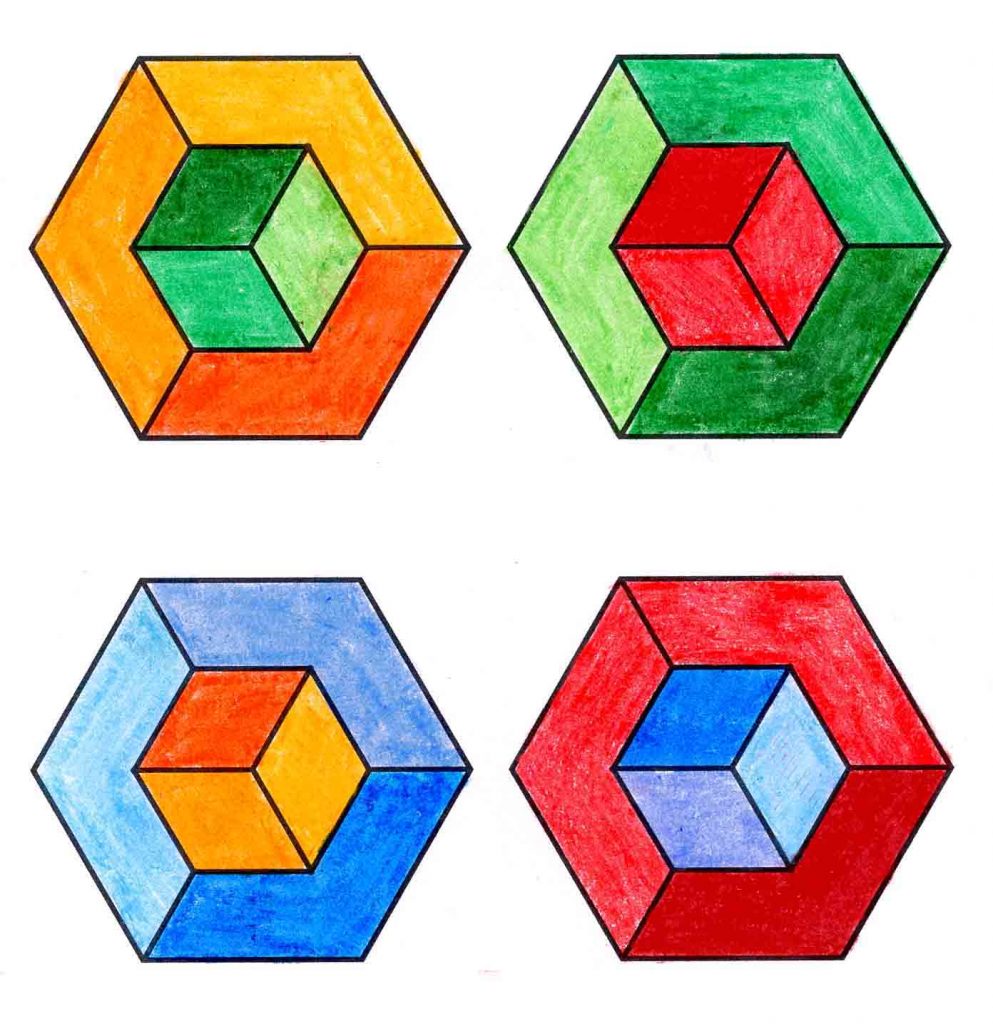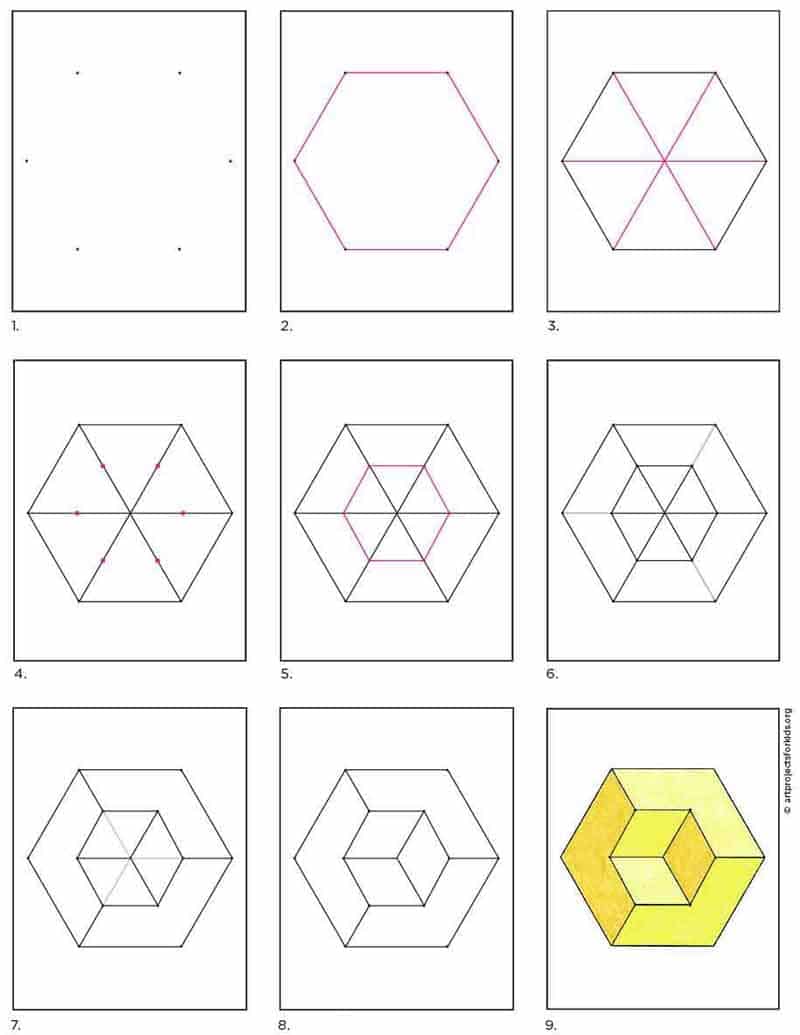 What is op art? Op art, short for optical art, is a style of visual art that uses optical illusions. It began in the 1960s when artists used shapes, colours and patterns to create images that tricked the eye.
Many famous op artists, such as Victor Vasarely, Bridget Riley and M.C. Escher went on to make some really amazing and complex works of art. They took the idea of tricking the eye, and kind of devoted their life to it.
Not to worry though, as complexity is not the key. In fact, sometimes simple drawings like this cube can do the job just as well.
MATERIALS
Drawing paper
Black marker
Crayons
DIRECTIONS
Time needed: 15 minutes.
How to Draw an Op Art Cube
Print template page with dots.

Use a straight edge to connect.

Connect inside lines diagonally.

Add dots centered on each line.

Connect with a straight edge.

Erase gray lines shown.

Erase three more.

Trace with a marker.

Color with a light, medium, and dark shade of one color.