Learn how to draw a birthday cake that looks good enough to eat. It can be the cake of your dreams, when you are the artist! An easy step by step tutorial will show you where to start and how to finish.
Here's a bit of birthday cake trivia for you. Did you know that the idea of celebrating ones birthday dates all the way back to the Egyptians? And the notion to use cakes in the celebration originates even earlier, as with the ancient Greeks? You then have to fast forward all the way to German culture to get to the idea of adding a certain number of candles on top.
Today, having candles and blowing them out is exactly what turns a cake into a birthday cake. The cake itself could can any size and shape, color or flavor, but having the candles and the candle-blowing moment is what makes birthdays so special to so many children and adults.
The great thing about learning how to draw a birthday cake, is that children can decide all the details about how they want it to look. This tutorial will help them get started with three stacked tube shapes, which is a good lesson in drawing forms, by the way, and they can finish with their own frosting and decorations. It could be a great beginning of a homemade birthday card … or poster for that matter. Birthdays are a time to think big!
Use the Button below to Download a PDF Tutorial
Materials for a Birthday Cake Drawing
Black Sharpie Marker. These fine point permanent marker pens make nice black outlines, have a good tip for coloring, and never bleed when they get wet. Use them with good ventilation and add extra paper underneath to protect your tables.
Prang Crayons. These are a bit softer than other crayons so they sometimes look like oil pastels. They also have a some nice brown shades that Crayola does not have unless you buy their larger boxes.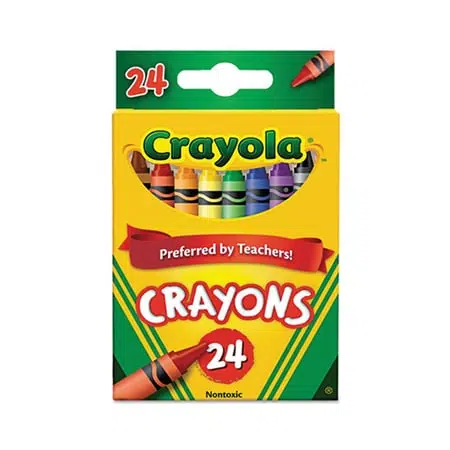 Crayola Crayons. The reliable brand that always works well. The 24 pack has some of my favorite golden orange and yellow colors that seem a bit richer and warmer than the ones Prang has.
Directions to Draw a Birthday Cake Step by Step
Time needed: 45 minutes.
How to Draw Birthday Cake
Draw a tube for the bottom layer.

Add a smaller tube shape on top

Erase line, add a smaller tube on top.

Erase line and draw drippy frosting.

Add another drippy edge of frosting.

Add the last drippy edge of frosting.

Draw candles on top.

Add cherries or candy and a plate.

Trace with a marker and color.
More Fun Food Drawing Projects