To draw a cake that looks more dimensional, try one that has a slice removed so you can peek inside.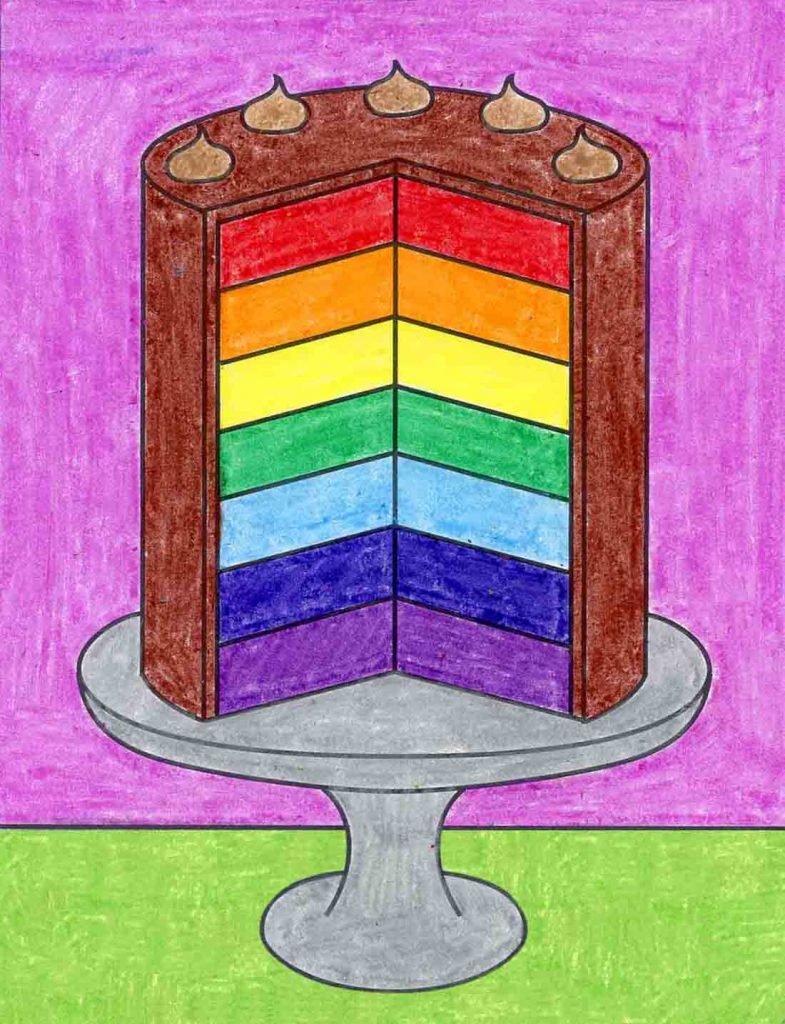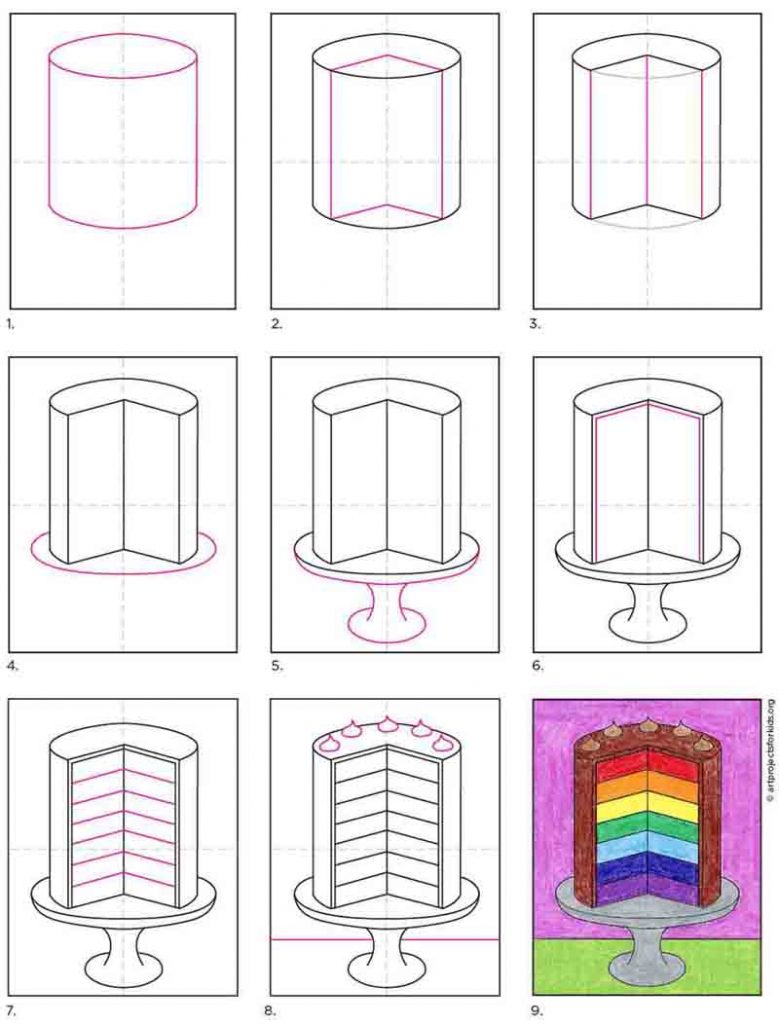 For a drawing lesson about dimension, why make it about something that any kid can relate to? And why not go over the top, while you are at it? There's no sugar high happening here.
This simple cake shape starts as a cylinder, but then gets a cut out to show what is layered inside. A few simple "slice" lines will let students peek inside their cake, and offer all kinds of coloring options.
This option shows how students can make a rainbow cake, by dividing the inside into seven layers, but it would be fun making more filling patterns inside too. Maybe a fantasy cake with all their favorite fillings? All kinds of sweet options.
MATERIALS
Drawing paper
Black marker
Crayons
DIRECTIONS
Time needed: 35 minutes.
How to Draw a Mile High Cake
Draw a tail cylinder.

Draw symmetrical slice lines.

Erase gray curves, add center line.

Draw an oval underneath.

Finish the cake pedastal.

Add frosting lines.

Draw cake layers.

Finish frosting and draw table line.

Trace with marker and color.
More Cake Drawing Options