Easy How Draw a Seagull Tutorial and Seagull Coloring Page
Below you'll find an easy step-by-step tutorial for how to draw a Seagull and a Seagull Coloring Page. This one is perfect for artists of all ages.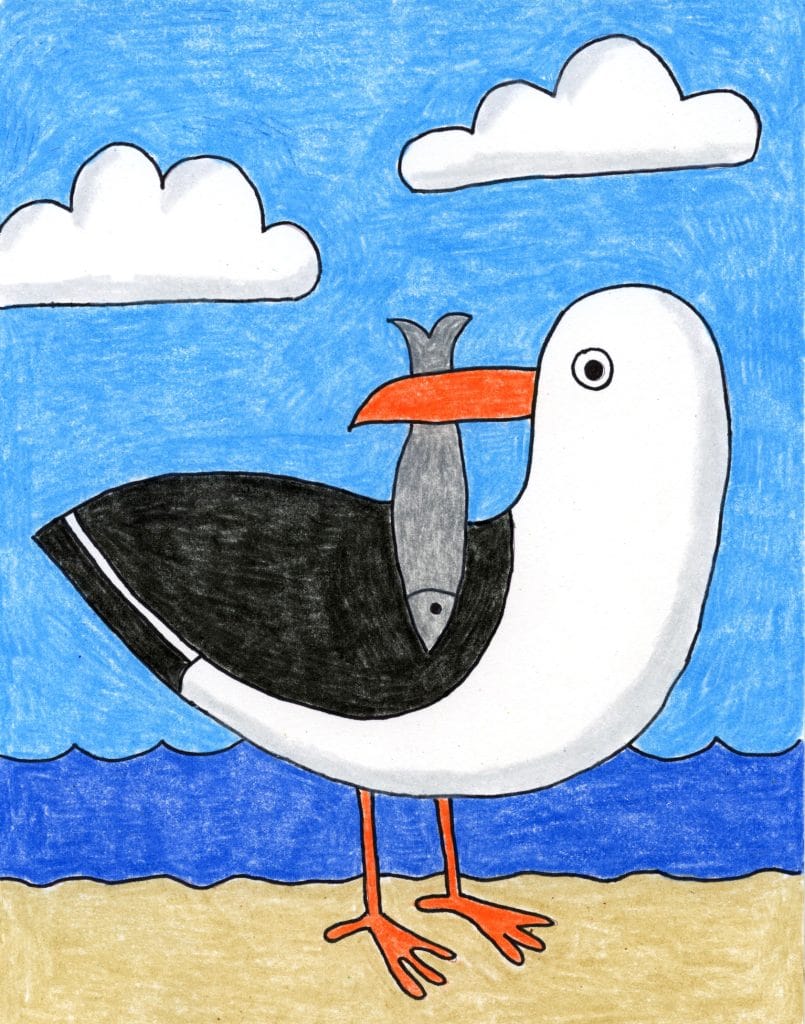 When students learn how to draw a seagull with this tutorial, they can learn how to quickly turn just a regular bird drawing into one that has all the markings of a seagull. The sleek body is mostly white, but has black wings and simple orange feet and beak. And if they use this pose, with the bird's head turned back, they can draw a seagull that absolutely fills up their entire paper. It's always nice when simplicity offers some of the best looking results too!
Coloring Tip: That light gray crayon that Crayola makes is great for some super easy but effective shading on the bird and in the clouds. It's usually too light for things, but when it comes to adding a delicate shadow? It's perfect! Just be sure to press as hard as you can, so that you can actually see it.
Use the Button below to download a How to Draw a Seagull Tutorial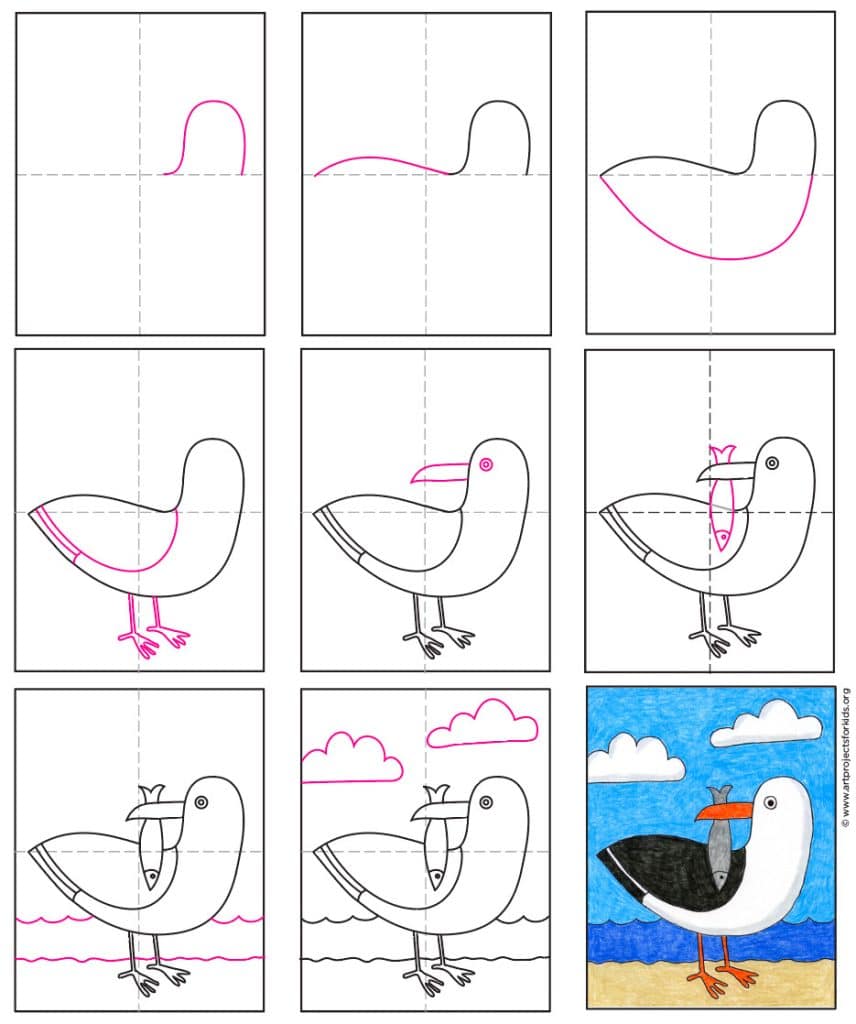 Seagull Coloring Page
Seagull Coloring Page
Materials
Drawing Paper. This is the good stuff you can buy in bulk for a good price.
Pencils. I like how this brand always makes nice dark lines.
Black Marker. A permanent marker will give you a dark black color.
Note: All of the above are Amazon affiliate links.
Directions
Time needed: 1 hour.
How to Draw a Seagull Step by Step
Make guidelines. Draw the head.

Start the back.

Draw the bottom belly.

Add a wing and lines. Draw two feet.

Draw an eye and beak.

Draw a fish in the beak and erase inside line.

Draw sand line and water.

Add clouds in the sky.

Trace with a marker and color.
More fun Birds to Draw