Here's a pretty simple way to make a seagull drawing. His turned head lets you draw his body as large as possible, so be sure to fill that paper with your bird.
You can use this turned head position with any bird, especially those with long beaks. It's a small detail, but makes a nice composition, and adds a bit of layering if you also add the fish coming down from the beak.
If you like this tutorial, there are 200 more just like it in my "How to Draw" ebook in my PDF Shop.
MATERIALS
Drawing paper
Sharpie black marker
Crayons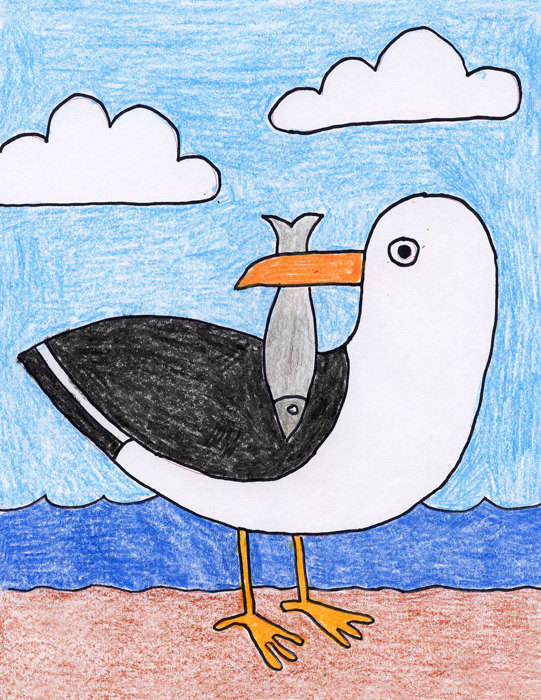 DIRECTIONS
Fold the paper in half twice to make crease guidelines.
Draw the seagull according to the 8 steps shown.
Trace the drawing with a black Sharpie.
Color the bird and background with crayons.