Learn how to draw a Cruise Ship that is taking off to sea. The simple shapes make it a good beginner drawing project.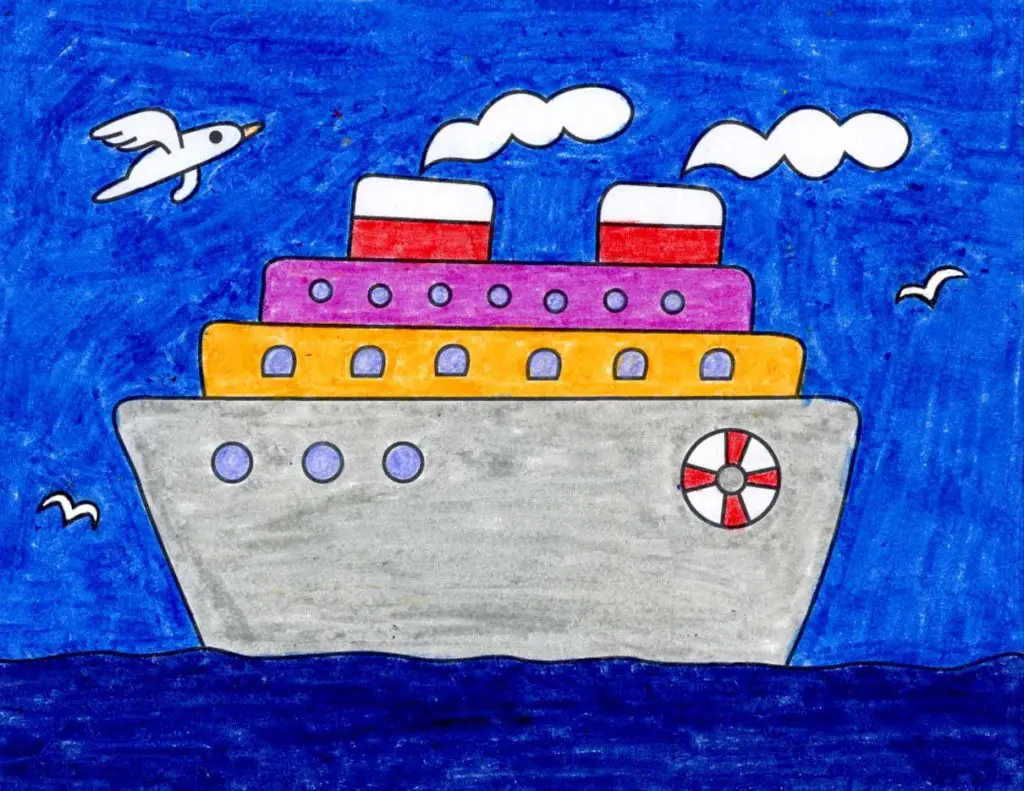 For students that are learning about transportation, or perhaps want to dream up an exotic vacation getaway to Timbuktu, drawing a giant cruise ship might be just the ticket. This one is full of large and simple shapes and could even include a little lesson about perspective. After all, seagulls that are closer will always look larger than those that are far away. It's what perspective is based on, and teaches students to pay attention to the size and scale of things in their drawing too.
Preview of Cruise Ship Tutorial
How to Draw a Cruise Ship Step by Step Materials
Black Sharpie Marker. These fine point permanent marker pens make nice black outlines, have a good tip for coloring, and never bleed when they get wet. Use them with good ventilation and add extra paper underneath to protect your tables.
Prang Crayons. These are a bit softer than other crayons so they sometimes look like oil pastels. They also have a some nice brown shades that Crayola does not have unless you buy their larger boxes.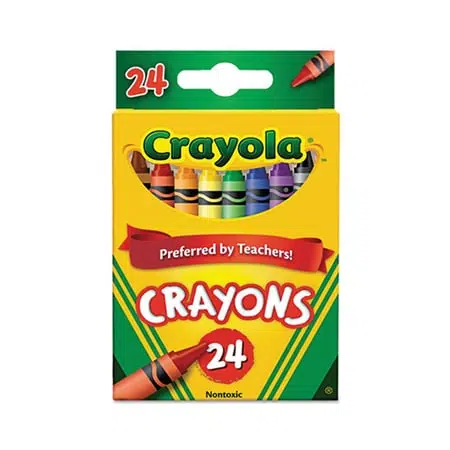 Crayola Crayons. The reliable brand that always works well. The 24 pack has some of my favorite golden orange and yellow colors that seem a bit richer and warmer than the ones Prang has.
How to Draw a Cruise Ship Directions
Time needed: 30 minutes.
How to Draw a Cruise Ship
Draw a water line.

Add the main ship shape above it.

Add a deck on top.

Add another deck on top.

Draw two smoke stacks.

Add smoke coming out of each.

Draw windows and preserver shape.

Add birds flying around the sky.

Trace with marker and color.
More Boat Projects