Easy How to Draw a Labrador Tutorial and Labrador Coloring Page
Learn how to draw a Labrador, one of the most popular breeds of dogs around. It's easy when you have some step by step directions.
Labrador Drawing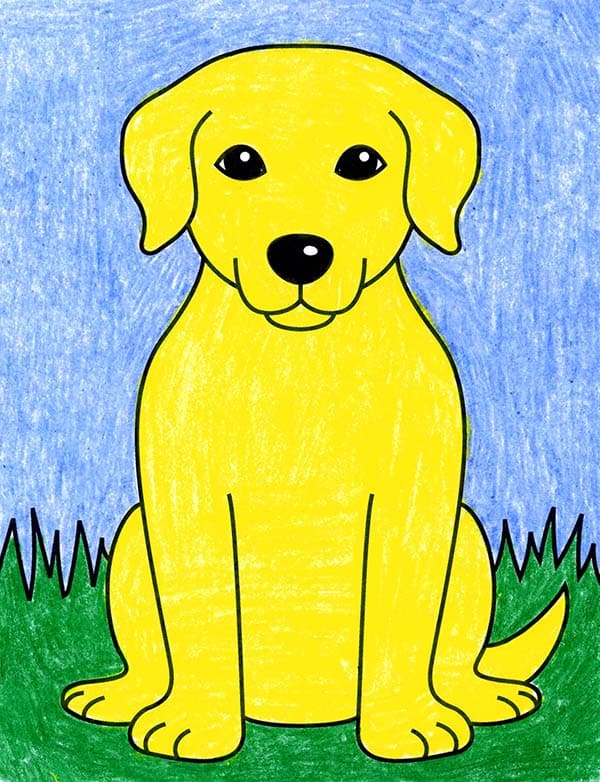 Labrador Retrievers are perhaps the most recognizable dogs in the country, and every year they are named as the most popular breed in the U.S. Their fun-loving personalities combined with their gentleness and willingness to please their owners makes them the perfect family pet.
This tutorial will help young artists draw a Lab with all their adorable features. The big eyes and floppy ears need to be in the right size, and right place, for them to look like a Lab, and not any other of the many dog breeds that are out there.
Once the drawing is done, their are a few choices for coloring too. Labs not only come in Black, Yellow and Chocolate colors, there are White, Red and Silver breeds too.
Use the Button below to Download a PDF Tutorial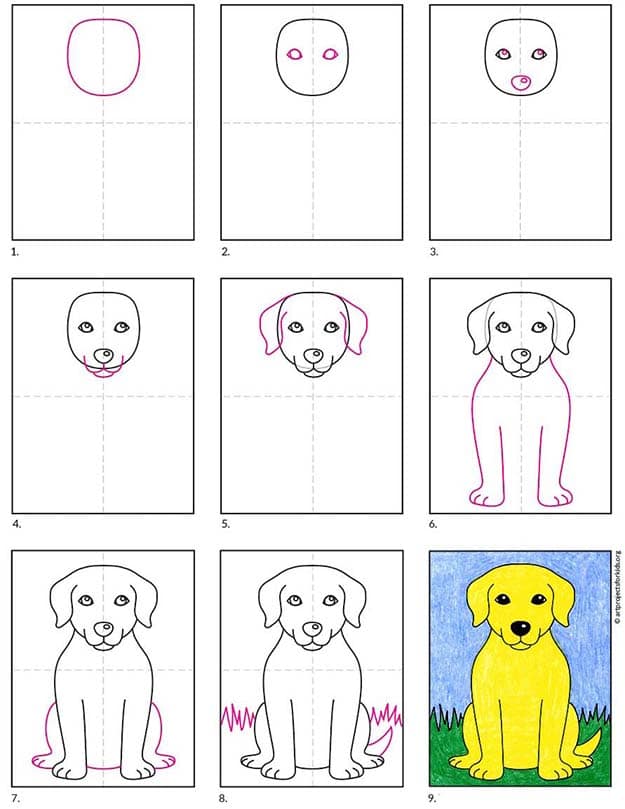 Pin me to your Pinterest Board
Labrador Coloring Page
Materials for How to Draw a Labrador
Directions for How to Draw a Labrador Step by Step
Time needed: 35 minutes.
How to Draw a Labrador
Draw a circle for a head.

Add the two eyes.

Draw a nose and add highlight spots.

Draw the mouth shape at the bottom.

Erase the gray legs, add two ears.

Erase the gray lines, add front legs.

Add the back leg shapes and belly line.

Finish the tail and grass line.

Trace with a marker and color.
More Fun Dogs to Draw