Learn how to draw a Corgi, with his large head and stubby legs, which make him look so different from every other breed of dog.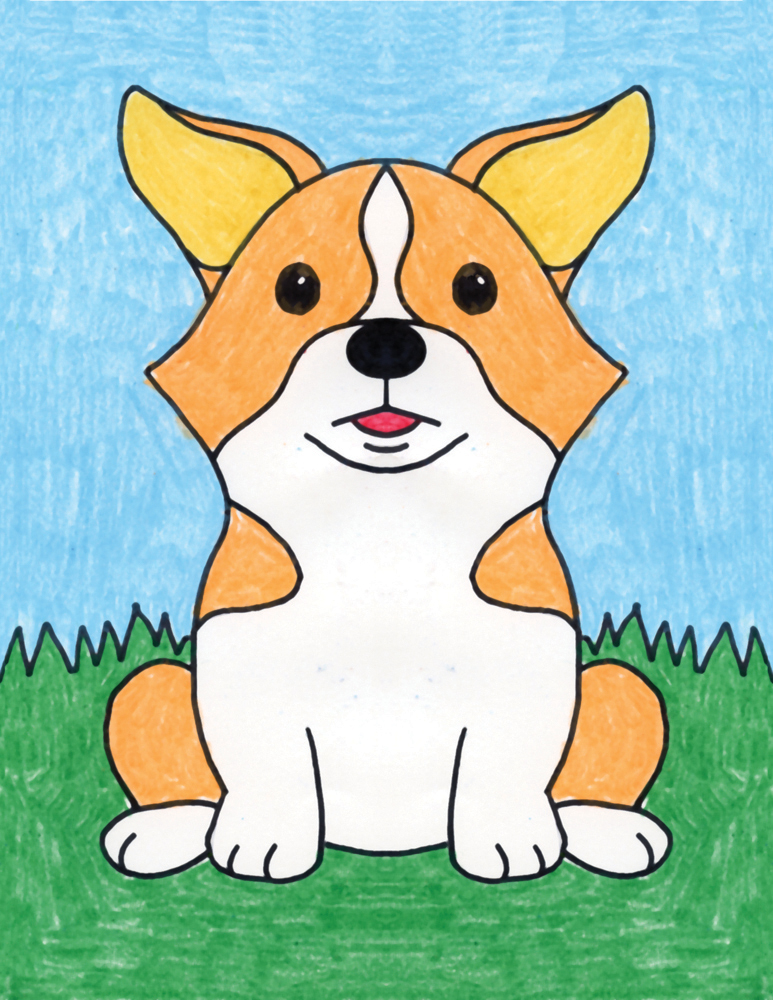 If you draw a Corgi in this sitting position as you get to see all his cute facial features, in a very symmetrical way.
Be sure to include those kind of pointy cheeks, big ears, and white and gold coloring. That's exactly what makes him so unique.

MATERIALS
• Draw a Corgi Dog PDF
• Drawing paper
• Black Sharpie marker, fine tip
• Crayons
DIRECTIONS
Time needed: 1 hour.
How to Draw a Corgi
Make guidelines. Start the head.

Finish with a matching side.

Start the outer sides of the legs.

Draw the matching two feet.

Draw the back legs and the toes.

Draw two ears.

Add the eyes, nose and a mouth.

Add fur lines and a grassy background.

Trace with a marker and color with crayons.
Save
Save
Save
Save
Save
Save
Save
Save
Save
Save
Save
Save