Learn how to draw a pug with his big sad eyes and cute pudgy body. This step by step tutorial will show you how in nine easy steps.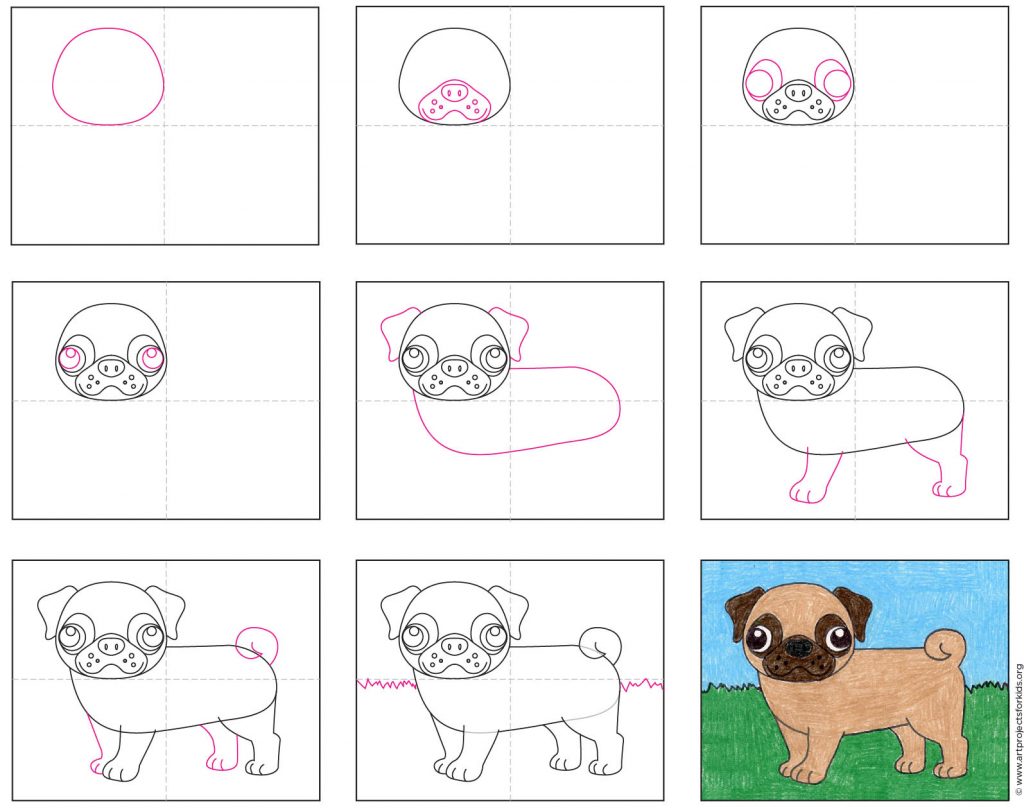 One of the things that makes this Pug dog so fun to draw, is his cute face with giant eyes. Students that love to add the anime eye to all their drawings, are going to have a field day with this one. There's just too much room to add any version they like (one, two, three white spots or more).
MATERIALS
*The above product links are a referral. If you click through and take action, I'll be compensated a small amount, at no extra expense to you.
DIRECTIONS
Time needed: 45 minutes.
How to Draw a Pug
Draw an oval head.

Add the nose and mouth.

Draw the outside eye shapes.

Add circles for black eyes and spots.

Draw two ears and start the body.

Add a front leg and back leg.

Draw the two other legs and a tail.

Erase the gray lines and draw some grass.