There's more than one way to draw a cubism portrait. This project uses bright bold markers to finish the two-sided look of a face.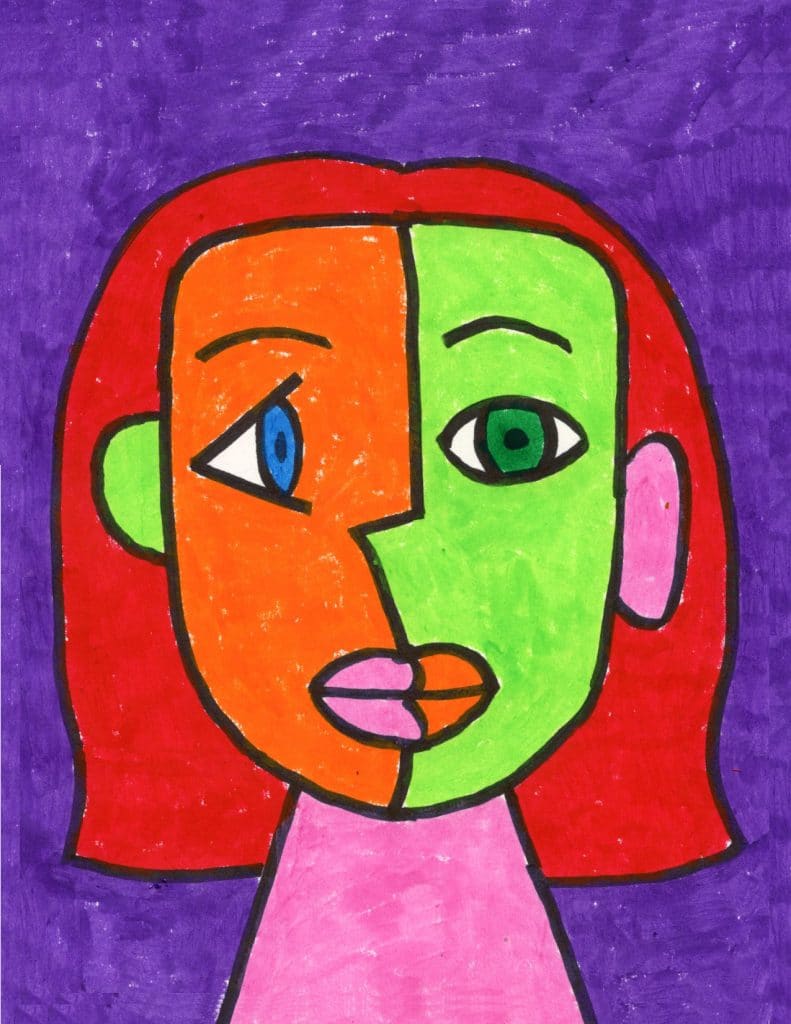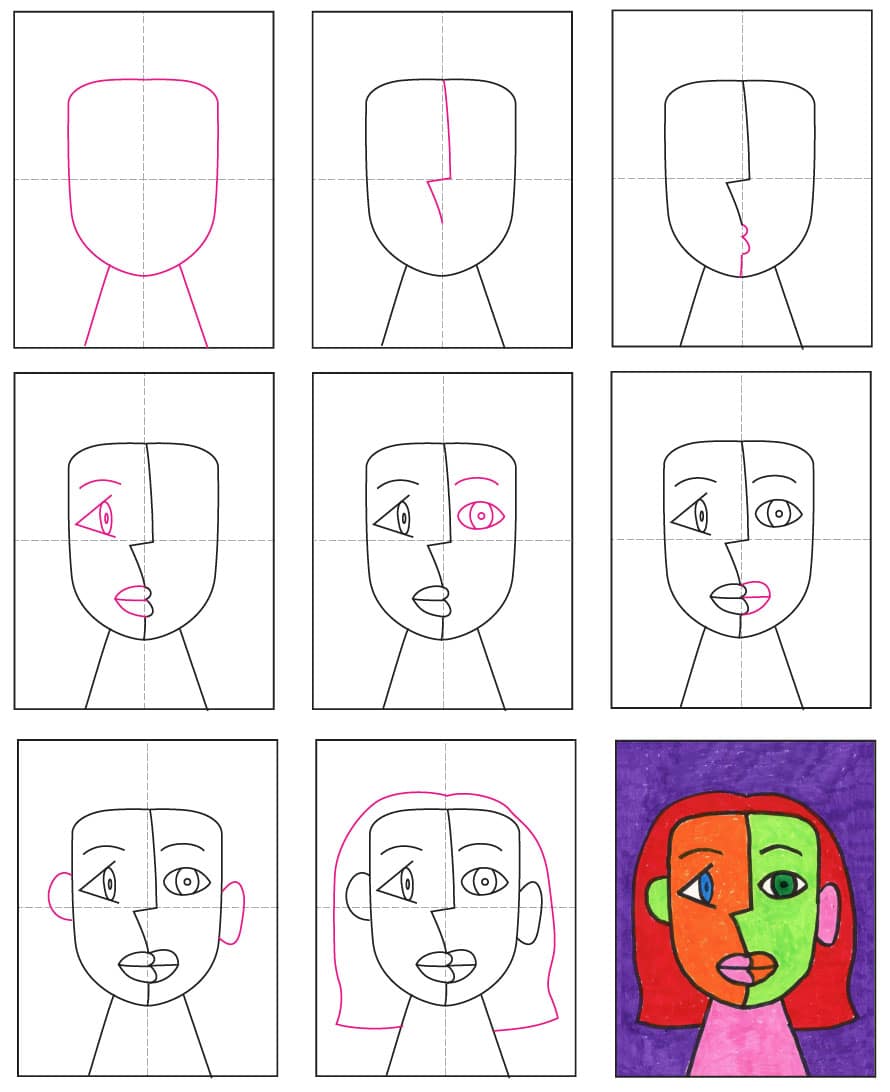 There are lots of long-winded explanations of what cubism is, but I like to boil it down to the idea that it's simply seeing two sides of one thing at the very same time.
One of the easiest ways for students to try out the idea is to use this kind of "formula" for drawing a portrait. One side of the face is in profile view, and one is straight forward. If you make the dividing line run from the top of the face to the bottom, you get two large sections that can be colored differently to emphasis the look.
This drawing can look great in all kinds of media, I just prefer one that lets your colors be as bright and bold as possible. Mr. Sketch Markers are a fun to work with, but in the end it's also about the time and care that is taken while coloring. The more carefully things are filled in, the better (no scribbles!).
MATERIALS
*The above product links are referrals. If you click through and take action, I'll be compensated a small amount, at no extra expense to you.
DIRECTIONS
Time needed: 1 hour.
Draw a Cubism Portrait
Make guidelines. Draw the head and neck.

Start the nose.

Add the mouth and chin.

Draw the left profile face.

Draw the right forward looking eye.

Add the right side lips.

Add two ears, they need not match.

Draw the hair.

Trace with a thick marker and color.