Here's an all time favorite back to school art project. Students draw themselves with a focus on the eyes, and list their goals for the upcoming school year.
Why Draw a "My Goals" Self Portrait?
This self portrait project really does double duty as it offers a mix of drawing and writing practice, and can help students start to think of long term goals they want to achieve too. It's never too early to think about what is important to them, and write it down, even if only in the form of a very basic list.
As an art project, this lesson focuses just on the top of the student's face, and offers a little extra advice for how to draw symmetrical eyes. They tend to be what kids struggle with the most anyway, so it's time well spent.
Please note that my PDF download does include a template with school paper lines on it to print, if you wish. Glueing actual lined paper onto drawing paper is an option too, I just opted to make a template when I was working with hundreds of students. It gave students more time to just draw, and eliminated the need for scissors and glue too.
Lastly, if a line drawing is of help, so students can have a full size view of my sample drawing, I've added one below and have labeled it a Coloring Page. Use it as you wish, it's just one more tool to support everyone in getting their best results.
Preview of the Step by Step Tutorial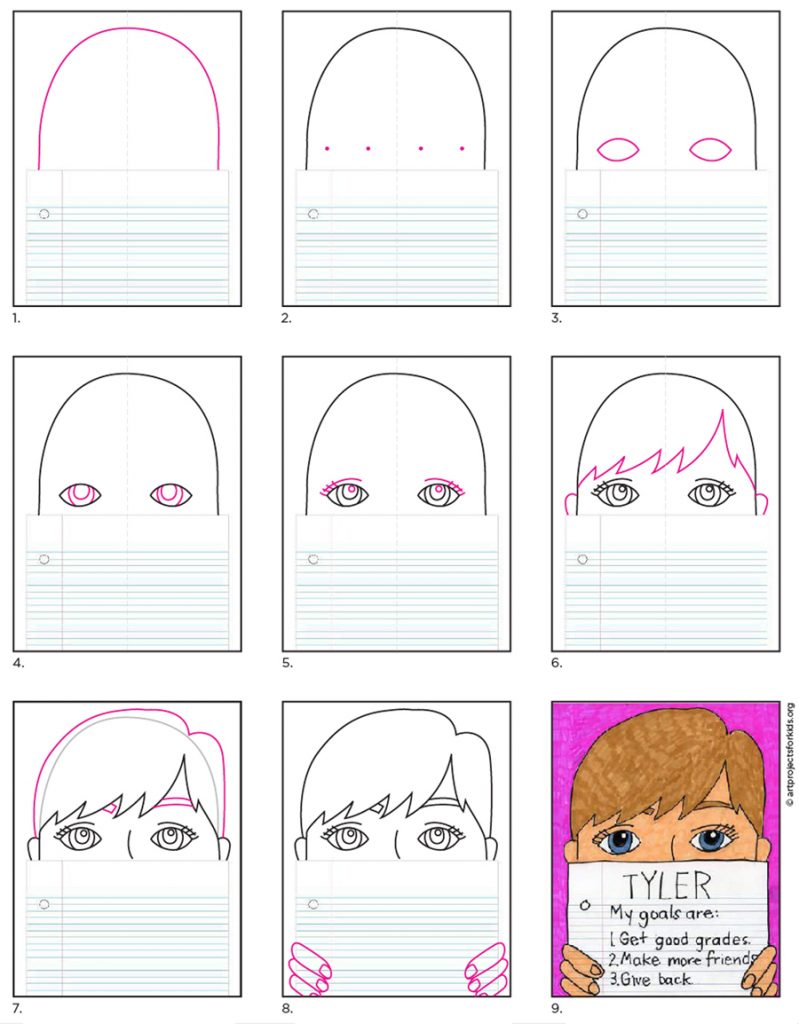 "My Goals" Coloring Page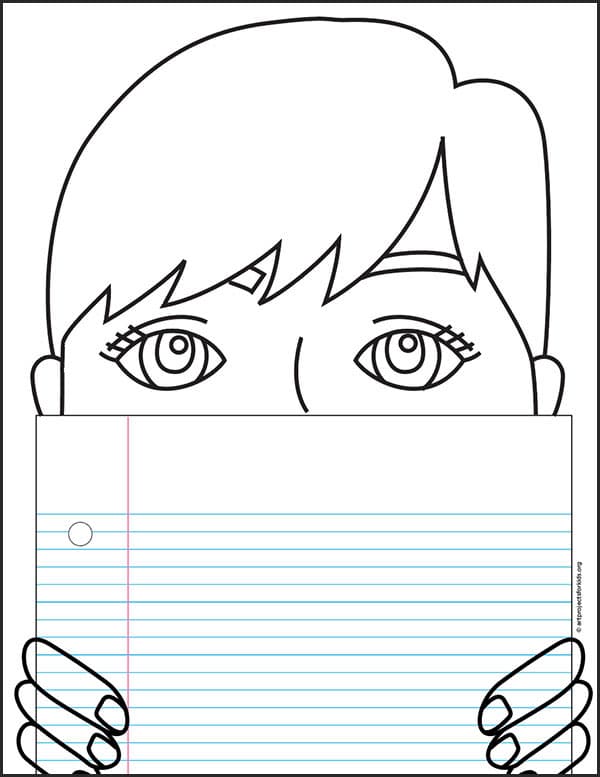 MATERIALS
DIRECTIONS
Time needed: 1 hour.
My Goals Self Portrait in Nine Easy Steps
Print the template. Start the head.

Plan the eyes first with four dots.

Connect the dots to draw the eyes.

Add the inside eye circles.

Finish with eyelashes and lids.

Draw tops of ears. Draw your own hairline.

Add eyebrows and add volume to your hair.

Draw fingers right over the paper.

Write goals, trace and color.
More Fun Portrait Projects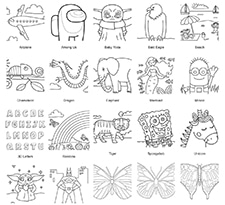 Here's a new option for busy teachers and parents. You can now easily download this drawing as a coloring page with the red button below. Just click to open it as a PDF which you can then save to your desktop. You'll have a free coloring page that you can print as often as you want, for whatever kind of project you want. Use it for younger students that want in on the coloring fun, or as a full size visual aid for those that are following the drawing tutorial. For many more fun things to color, please see my COLORING PAGE GALLERY It's never been easier to see and download so many all in one place!
Click to visit my Gallery of Free Drawing Lessons
Pin Me to Your Pinterest Board!