Learn how to draw an abstract self portrait with this easy step by step tutorial. Lots of closed shapes will allow for some extra fun coloring.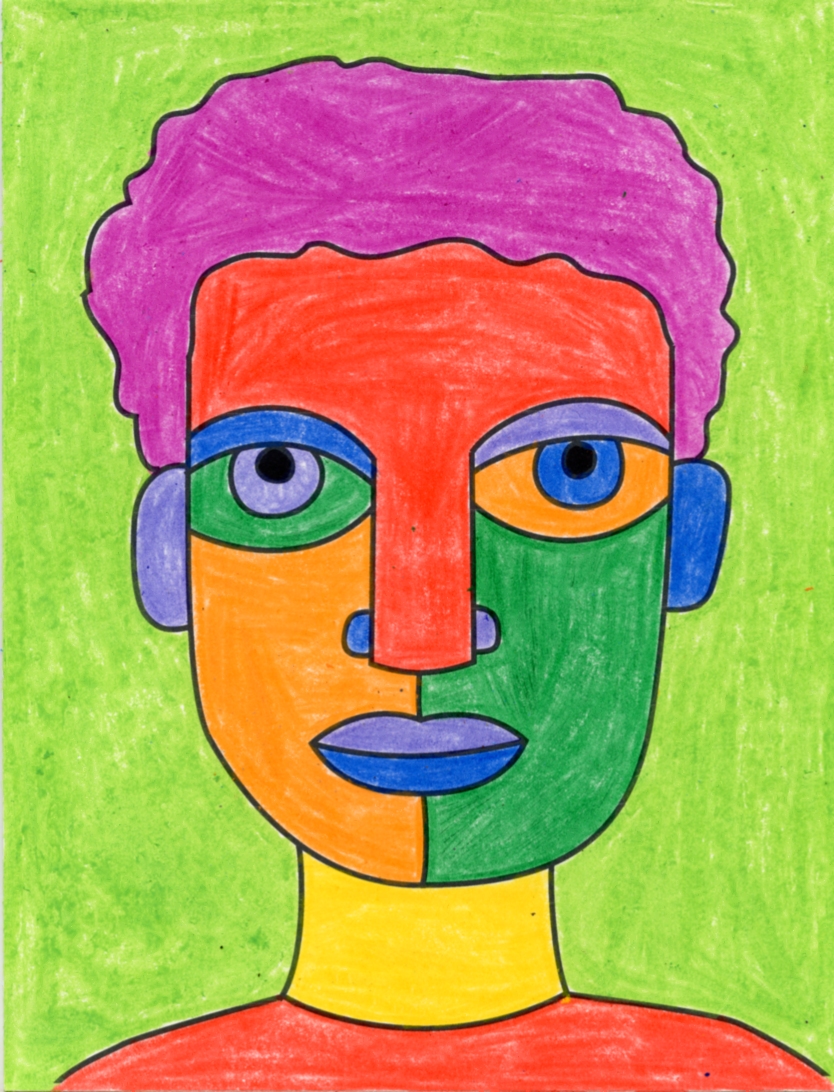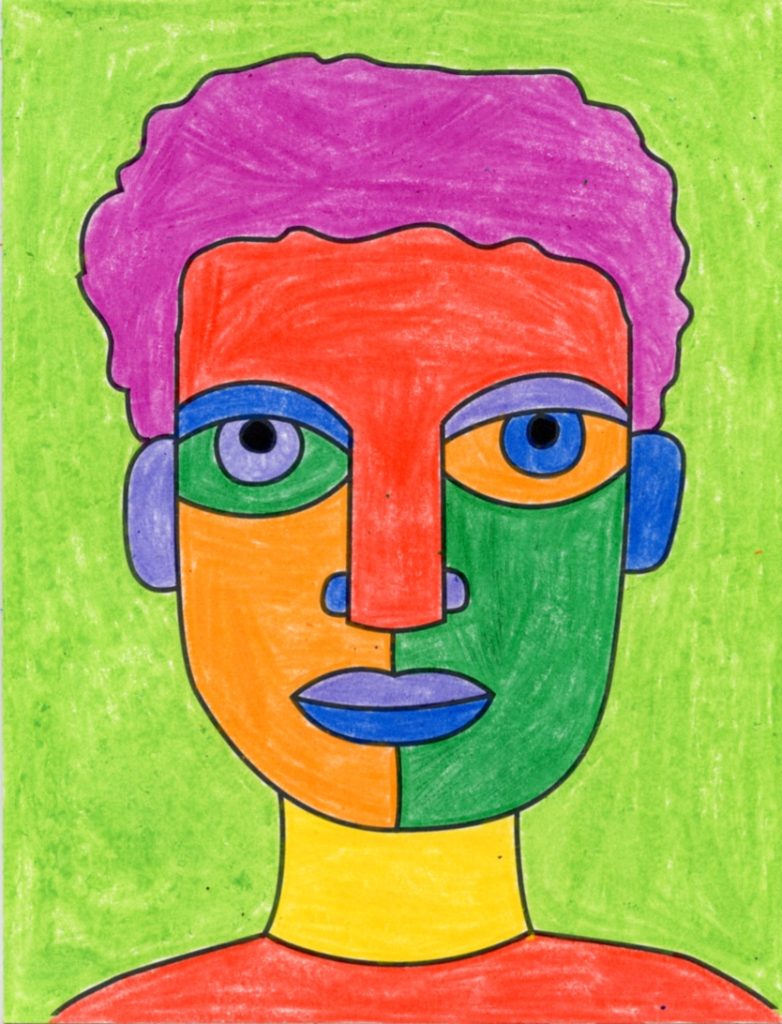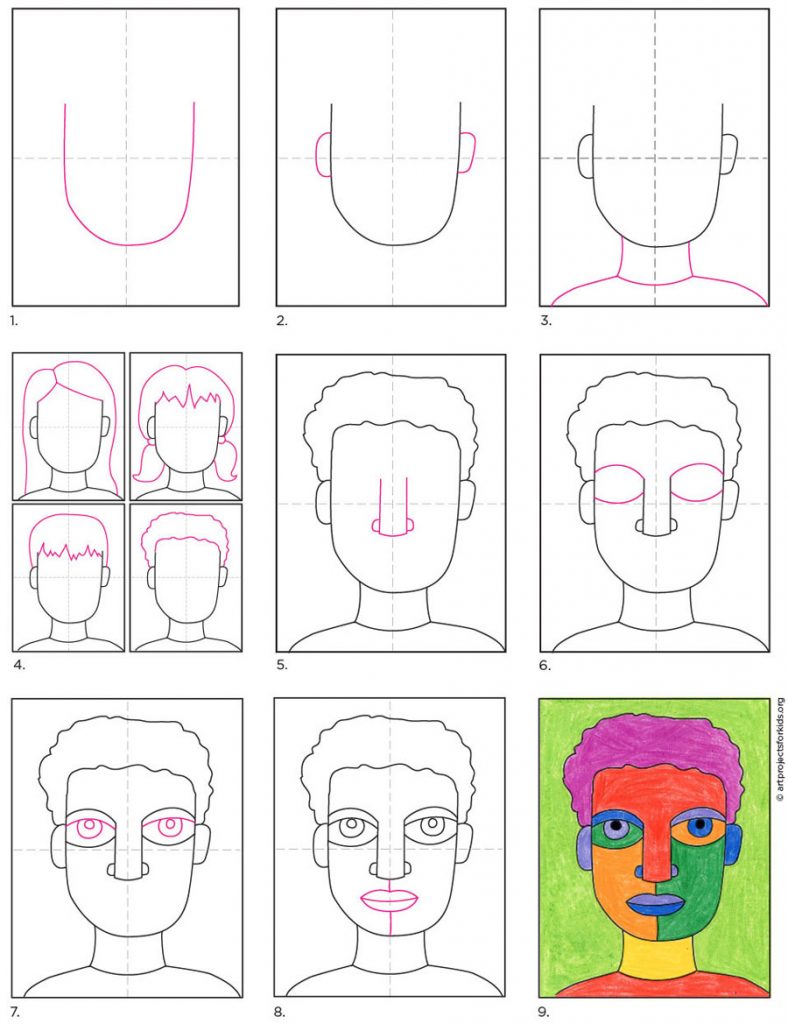 Do your students need more face drawing practice, but you dread the overthinking that is so common when it comes to drawing eyes? Or if they draw them, do they tend to turn out on the tiny side?
This super simple tutorial will avoid all that as it has a kind of formula for drawing them extra large. Not to worry though, there's still lots of places for their own personalization. If fact, my PDF shows them some examples of how to draw different kinds of hair, to help them get started.
When the drawing is done, they should have lots of closed shapes that are just begging to be filled with lots of bright colors. Try challenging them to keep any color from touching itself, and see what kind of abstract magic happens.
MATERIALS
Drawing paper
Black marker
Crayons
DIRECTIONS
Time needed: 45 minutes.
How to Draw a Big Eyes Self Portrait
Start with a large U.

Add the two ears.

Draw the neck and shoulders.

Add your own hair.

Draw the centered nose.

Start the large eyes.

Add the lids and irises inside.

Draw a mouth and add two lines.

Trace with a marker and color.
More Portrait Projects