Start with a print of sunglasses to draw a Valentine portrait. It makes for good face proportion practice.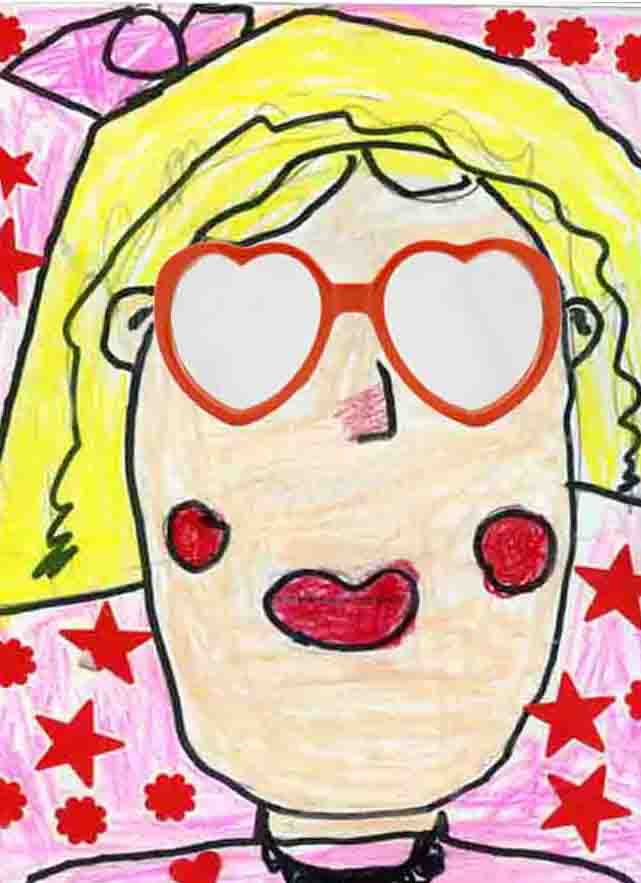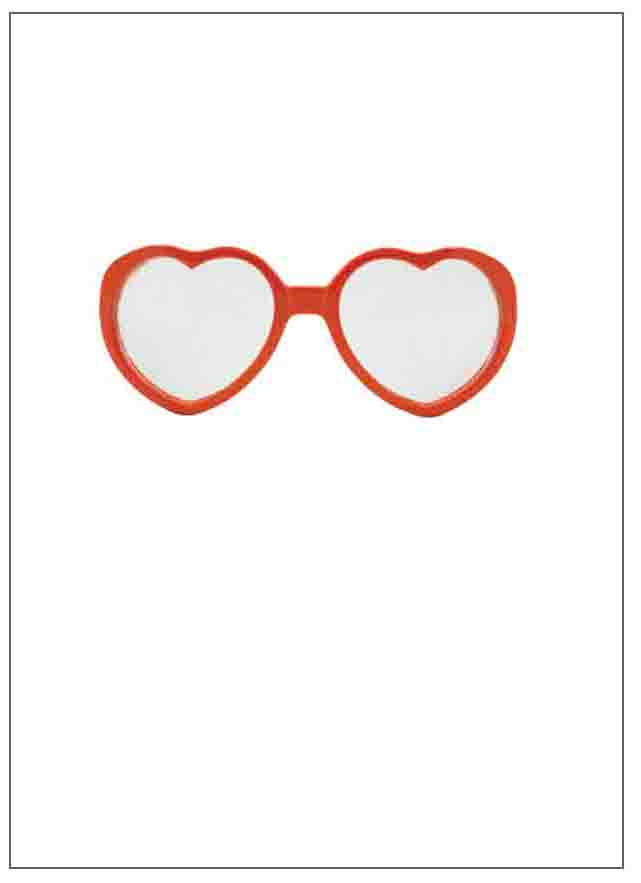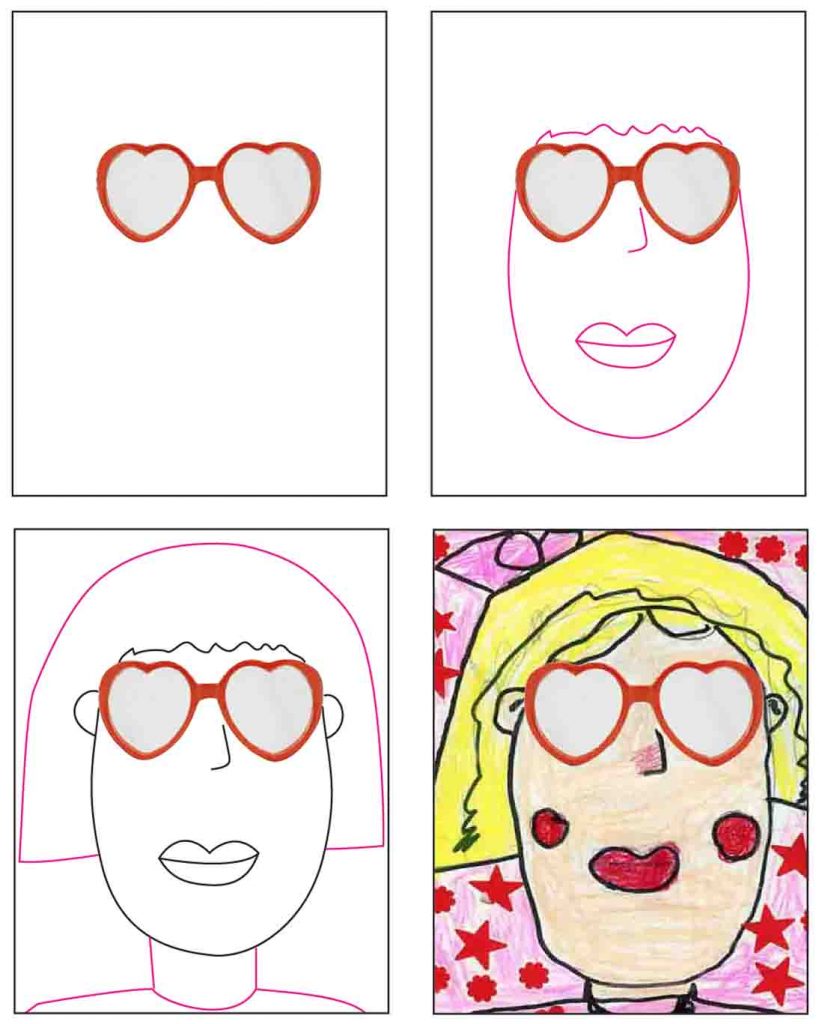 Before students start drawing, remind them that the face width should be a bit smaller that the glasses. The oval should be drawn in two sections, the top and the bottom. If you draw one large oval ALL around outside the glasses, you will end up with a Charlie Brown head.
MATERIALS
*The above product links are referrals. If you click through and take action, I'll be compensated a small amount, at no extra expense to you.
DIRECTIONS
LIKE THIS VALENTINE PROJECT?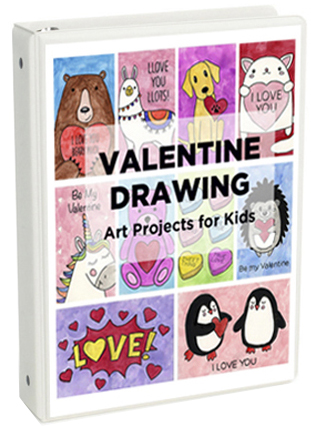 There are a lot more fun and easy ones in my new VALENTINE DRAWING ebook. 
It contains 25 tutorials of things to draw as stand alone art, or perhaps very sweet homemade cards.
Each project includes easy to follow step-by-step tutorial, a full size line drawing for reference, and finished color sample. Just click on the title or book to learn more.
Time needed: 1 hour.
How to draw a Heart Glasses Portrait
Print the template on drawing paper.

Draw the face around the glasses.

Add the hair, neck and shoulders.

Trace and color.