How to Draw a Monkey Face
Learn how to draw a monkey face that is simple, but still looks realistic. Students can't help but fill the entire page when drawing a monkey like this.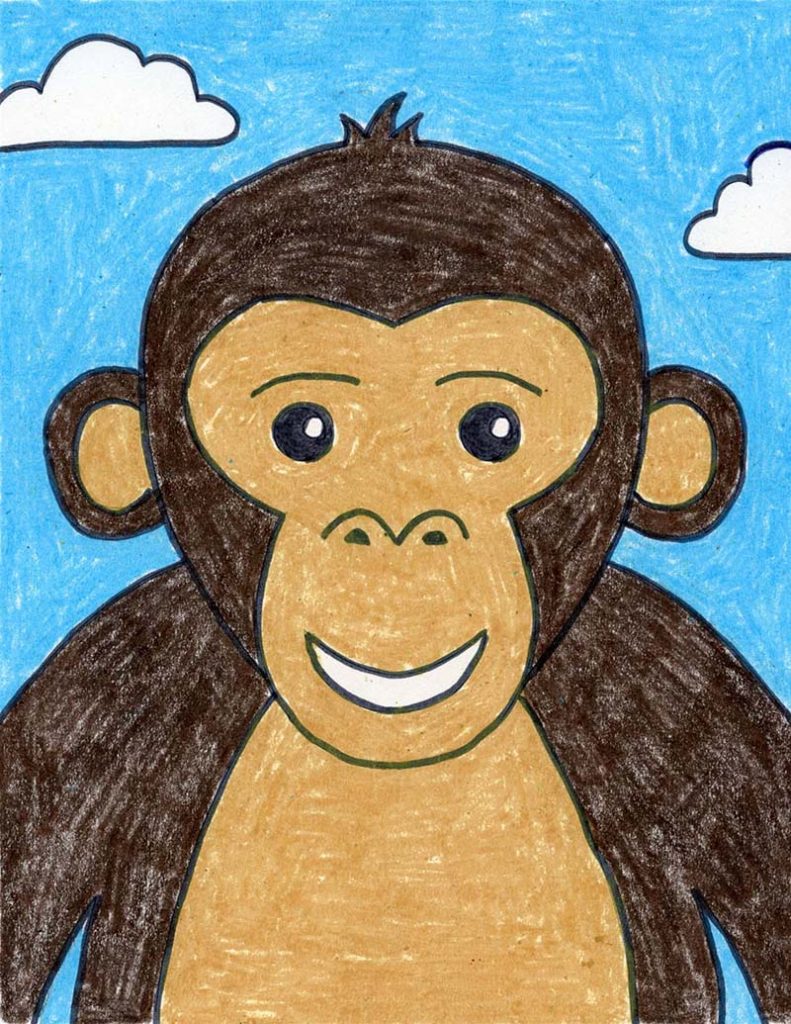 Whether your students are learning about monkey habitats, or are reading a book about them, or are a fan of some of their movies, it's fun to draw one that is nice and close up, and looking right back at you.
This tutorial shows students how to draw the head with the large ears, the body with a short neck, and a few lines to help with the coloring. It all adds up to an adorable monkey drawing that even young students can see and understand.
Use Button below to Download a PDF Tutorial
How to Draw a Monkey Face Materials
Step by Step Directions for How to Draw a Monkey Face
Time needed: 45 minutes.
How to Draw a Monkey Face
Draw two attached curves shapes.

Add a centered U below.

Draw two eyes and brows.

Add a nose and mouth.

Draw the head around the face.

Add an ear on both sides.

Draw the chest and arms belows.

Fill in background with clouds.

Trace with a marker and color.
More Fun Animal Face Drawings