Learn how to draw a diplodocus, and keep his head and tail on one piece of paper. Even if he once was the world's longest animal.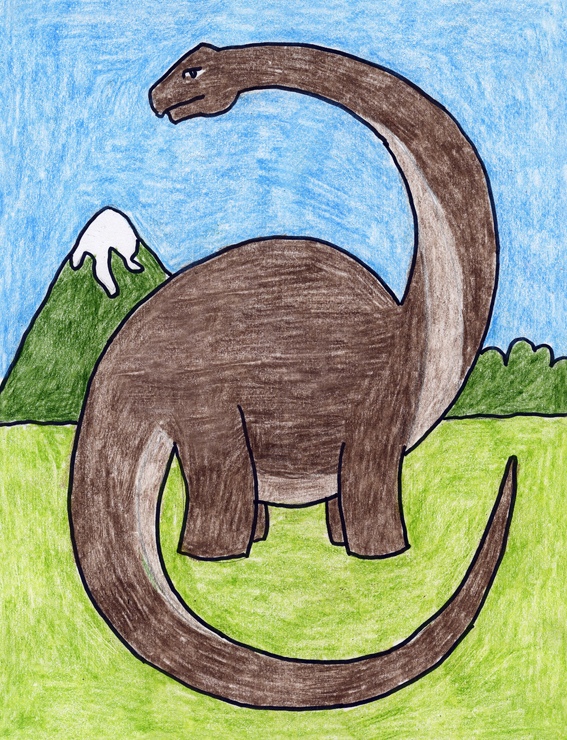 This tutorial takes a different point of view by having the diplodocus rather stacked with his head and tail wrapping around his body. The original drawing idea came from a site called "Hello Kids", I just added the extra drawing steps to my tutorial.
MATERIALS
*The above product links are referrals. If you click through and take action, I'll be compensated a small amount, at no extra expense to you.
DIRECTIONSSave
Print or draw center guidelines on drawing paper
Draw the diplodocus according to the tutorial.
Trace the line art with a black marker.
Color the drawing with crayons.