Learn how to draw a diplodocus, and keep his head and tail on one piece of paper. Even if he once was the world's longest animal.
This tutorial takes a different point of view by having the diplodocus rather stacked with his head and tail wrapping around his body. The original drawing idea came from a site called "Hello Kids", I just added the extra drawing steps to my tutorial.
If you like this one, I have many more like it in my "Draw Dinos and Dragons" ebook in my PDF Shop.
MATERIALS
Drawing paper
Black marker
Crayons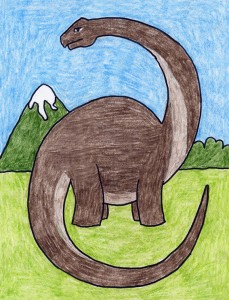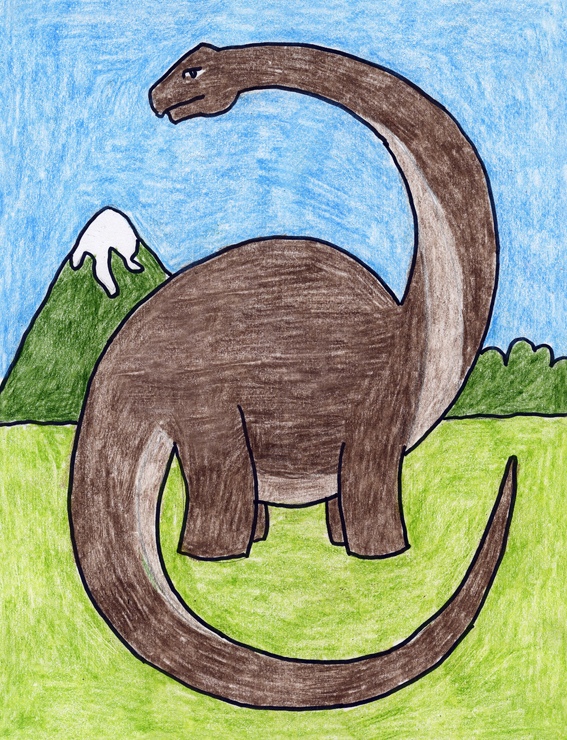 DIRECTIONS
Print or draw center guide lines on drawing paper
Students draw the diplodocus according to the tutorial.
All the line art is traced with a black marker.
The drawing is filled in with crayons.
Save
Save
Save
Save
Save
Save