Below you'll find an easy step-by-step tutorial for how to draw a Chinese Dragon and a Chinese Coloring Page. That very detailed body gets easier to draw when you take it one step at a time.
The Chinese New Year 2022 falls on Tuesday February 1st, 2022, and celebrations culminate with the Lantern Festival on February 15. Students can use the tutorial below learn how to draw a Chinese dragon in one of its more classic forms.
There are many ways to draw a dragon, some more complicated than others. This version has a body that is more like a snake, the feet with distinct claws, and spikes running down the entire back, and so on.
The trick to drawing one is to figure out how to get some main shapes in place, and then add lots (and lots!) of detail. This tutorial should do the trick for those that really want to draw something that looks like the original, without getting frustrated with all those spikes and claws.
Use the Button below to Download a PDF Tutorial
Pin me to your Pinterest Board
Chinese Dragon Drawing Page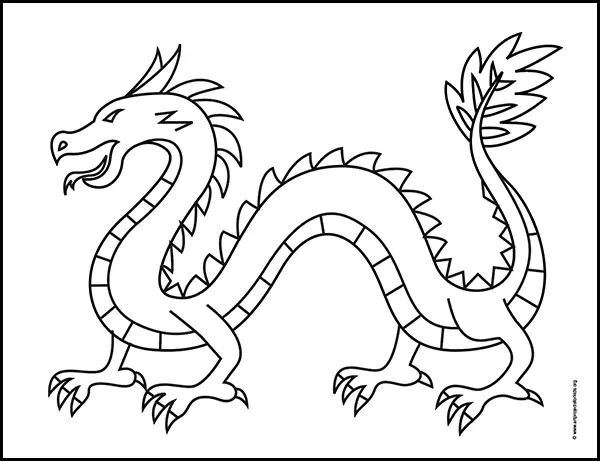 Materials to Draw a Dragon
Black Sharpie Marker. These fine point permanent marker pens make nice black outlines, have a good tip for coloring, and never bleed when they get wet. Use them with good ventilation and add extra paper underneath to protect your tables.
Prang Crayons. These are a bit softer than other crayons so they sometimes look like oil pastels. They also have a some nice brown shades that Crayola does not have unless you buy their larger boxes.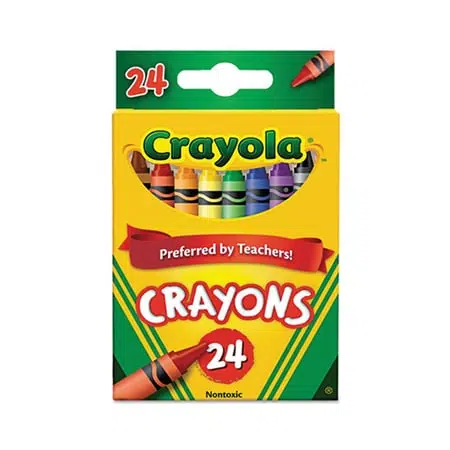 Crayola Crayons. The reliable brand that always works well. The 24 pack has some of my favorite golden orange and yellow colors that seem a bit richer and warmer than the ones Prang has.
How to Draw a Chinese Dragon Step by Step
Time needed: 45 minutes.
How to Draw a Chinese Dragon
Fold or print guide lines. Start the body.

Add a matching curve line.

Draw the head, open mouth and tongue.

Add two legs and feet on the close side.

Add two legs and feet on the far side.

Draw the belly line with stripes.

Add the spikes on the back.

Finish with a fiery looking tail.

Trace with marker and color.
More Dragon Drawing Projects