If you can draw circles and ovals, you can make a very cute cartoon cat drawing. An oversized head gets you off to a great start.

The other good thing about cartoon drawing? You can use any crazy colors you like. Design your cat with your favorite colors, or your least favorite and see what happens.

If you like this tutorial, there are 200 more just like it in my "How To Draw" ebook in my PDF Shop.
MATERIALS
*The above product links are a referral. If you click through and take action, I'll be compensated a small amount, at no extra expense to you.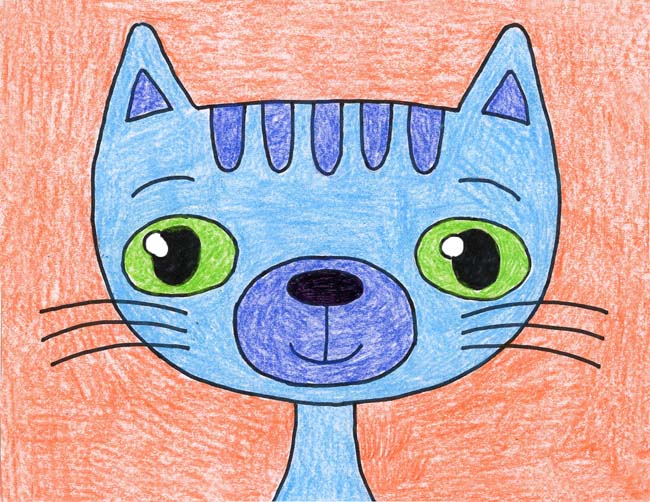 DIRECTIONS
1. Lightly draw a center guideline on the drawing paper with a pencil. Another option is to just fold the paper to get crease lines to follow. Don't worry, if you color in everything well when you are done, the creases go away.
2. Follow the tutorial for drawing the kitty.
3. Trace the drawing with a black marker.
4. Color the kitty with crayons. A contrasting background will help him or he stand out.
Save
Save
Save
Save
Save
Save
Save
Save
Save
Save
Save
Save
Art Projects for Kids
Average rating:
0 reviews