Learn how to make a clown face drawing on black paper so the classic white face and colorful features can really stand out.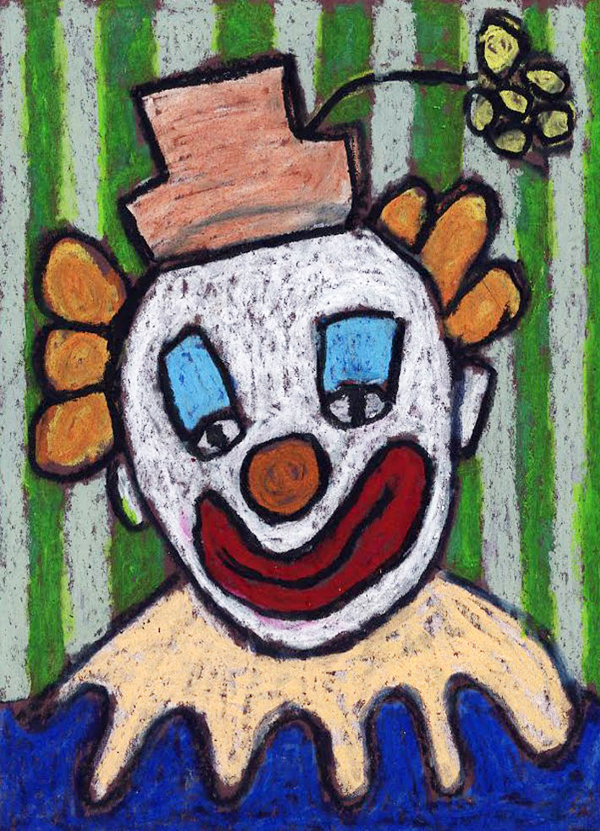 This tutorial has all the exaggerated clown face features — the funny hat, big eyebrows and mouth, curly hair, etc. but they have all been simplified so that even really young artists can easily manage to put them all together.
The black paper is fun for an artsy look, but those that are just learning how to draw may have a little difficulty in first seeing their pencil lines. For that reason, I would use this tutorial on white paper for kinders or 1st graders (who are still figuring out how to draw the shapes they want) and then the black paper for 2nd and up. They will likely be more comfortable seeing things, and more likely to color the shapes in well too. The only drawback with the black paper is that it calls for neat and thorough coloring. Scribbles will not make a colorful clown that really stands out.
MATERIALS
• Draw a Clown Face tutorial
• Black card stock paper*
• Oil pastels*
*The above product links are referrals. If you click through and take action, I'll be compensated a small amount, at no extra expense to you.
LOOKING FOR MORE DRAWING PROJECT IDEAS?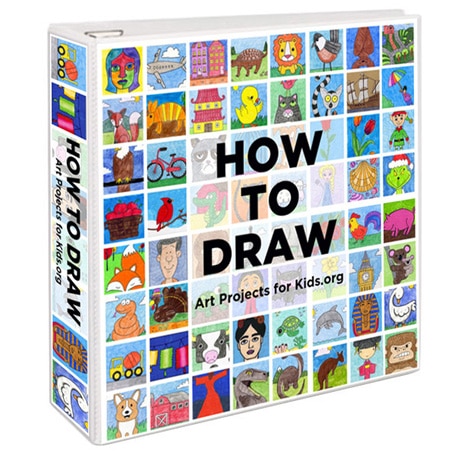 There are 200 fun and easy drawing tutorials made just for young artists in my giant How To Draw ebook.
All were created with lots of hands on classroom testing, and designed to take beginner artists from the first step to the last with clear and simple diagrams.
It's all you need to provide hours of drawing fun with tutorials for Animals, Fish, Insects, Birds, Landscapes, Plants, Transportation, People and much more. Just click on the book or title to learn more.
DIRECTIONS TO DRAW A CLOWN FACE
1. Draw the clown in pencil.
2. Trace the drawing with a black pastel.
3. Color in all the shapes and be sure to press hard to cover up all the black paper.
4. Once colored, the original black lines are likely to be smudged a bit. Try retracing them with the black pastel one more time so your clown has nice dark edges.Save